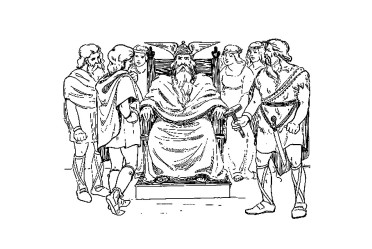 2010.10.06
Thomas Møller Jensen, Founder
We wanted a name that combined our Danish roots with storytelling and the bringing together of distinct individuals - the designer, the material experts, the craftsmen, the engineers - to form a whole where the result is larger than the sum of its parts.
Æsir is the term used to describe the collective group of principle gods of Norse mythology. Each Norse god has his own strengths and weaknesses – for example, Odin (leadership), Balder (beauty), Bragi (eloquence), Forseti (meditation), Loki (fire) – but together this group of gods and all their collective strengths are referred to as Æsir.