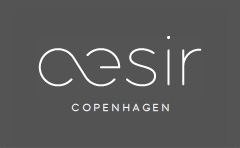 This movie requires Flash Player 9
The Æ+Y focuses on voice, tactility, clarity and simplicity. Its deliberately straightforward functionality is in keeping with this rationale. Call functions include speed dial, call screening, forwarding and waiting, Bluetooth® and conference calls. It also has text functions.
The phone contains only basic applications, including World clock, Alarm, Notes, To-do list, Calendar, Calculator and Converter.
The Æ+Y is not SIM-locked. The user can choose their preferred network operator, transfer a SIM card and retain their existing number.
For the user interface, Æsir commissioned a bespoke typeface and icons. The humanist sans serif font, like the icons, has a purity and versatility. An orange accent colour is used for alerts, such as new messages and alarms. In keeping with the phone, the interface is crafted to enrich the user experience through simple yet beautiful design, with lasting attention to detail.
This movie requires Flash Player 9