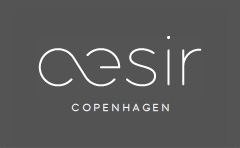 This movie requires Flash Player 9
Æsir commissioned the 'master of the upright bass', Chris Minh Doky, to create original sounds for the Æ+Y.
Chris Minh Doky on the Æsir sounds:
"I want music to sound like a story, a picture, a feeling, an energy. It must be natural and real in order to connect with people on an emotional level.
"When I first held the phone in my hands, I felt an obvious organic craftsmanship that instantly made me think of real, handcrafted instruments – of concert grand pianos, acoustic guitars, orchestras, flutes and percussion. The elegance of the electronics brought to mind a famous British secret agent, well equipped with the best of the latest. In other words, the phone was full of inspiration for a matching soundtrack."