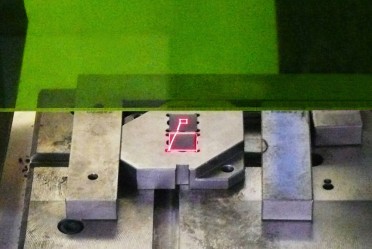 2010.11.25
George Hines, Mechanical Engineering Director
Both Yves Béhar and Æsir set out to create something that would last. We wouldn't allow ourselves any compromise on that principle. It drove many design decisions big and small, including this one.
For permanence, all the characters on the keypad are cut into the metal keys using a laser micro engraving process. They are then filled with an optically clear compound to prevent the cut-outs filling up with dirt.
Shown here is the laser micro engraving in progress.