Windows has always been the first choice of users when it comes to the flexibility or portability of the computer device. Either you are executing a project or making a PowerPoint presentation, windows has always got your back. And there are several advantages for Windows users over other OS users. But, have you ever thought of using Windows on your Smartphone. Well, yes… It is possible!!! And by the end of this article, you will have a deep knowledge of some best Windows emulator for Android.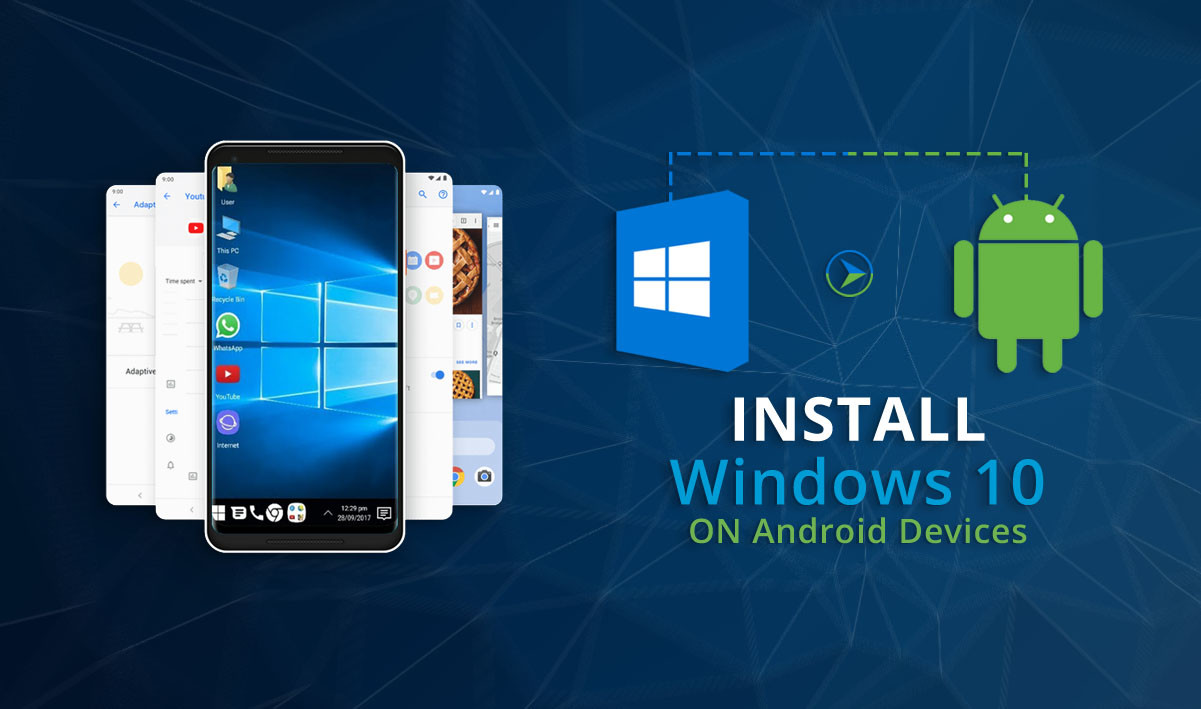 Here you can find some best windows emulators that will help you enjoy the windows version on your Android device.
What Are Windows Emulators?
Windows emulators for android are a program or software. It helps to run the Windows Operating system on Android. And enabling you to use the entire feature of Windows like Windows 98, XP,7, 8.1 and 10 on Android.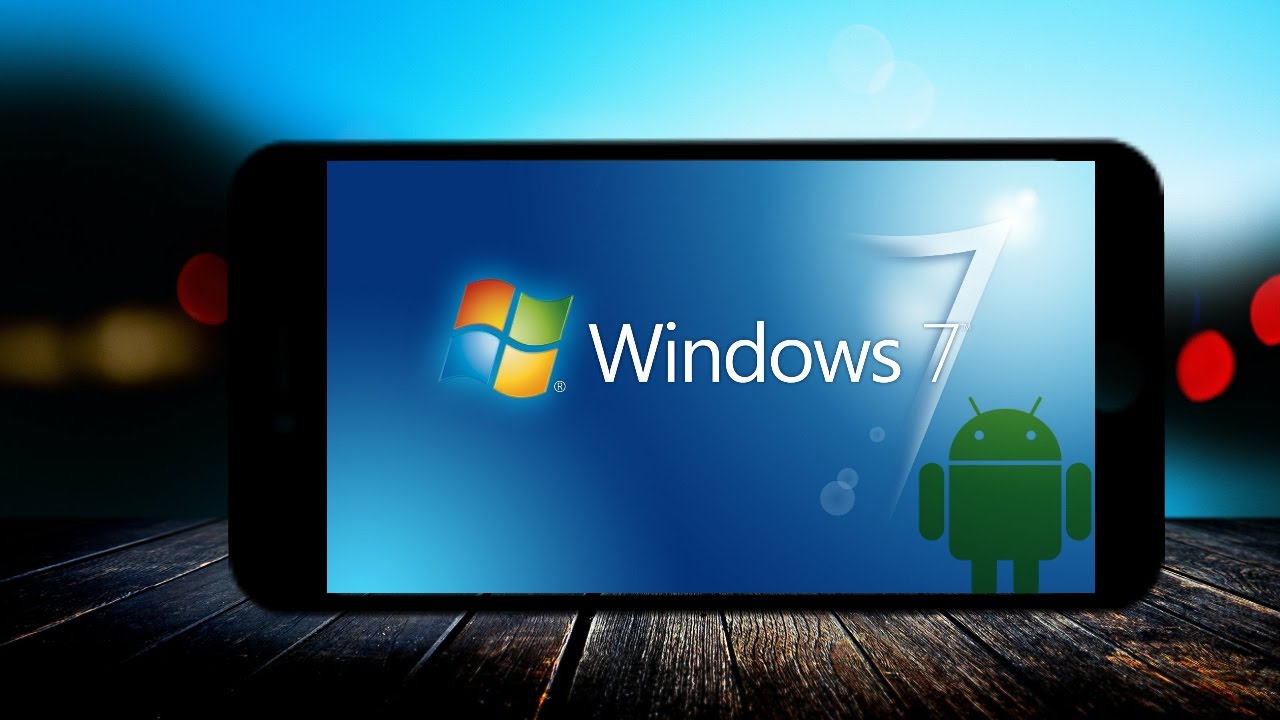 Although you may find it difficult to emulate the Windows operating system as it has a complex system. Hence, Windows emulators are made available to enhance the power of Windows on the Android device.
Best Windows Emulators For Android
Windows emulators are present in a huge amount on the play store apps but finding an accurate emulator for Windows is quite tough. However, we have mentioned the best Windows emulator for Android. These emulators or simulators are easy and efficient for working. Hence, choose according to your demand.
1. Wine 5.0
Wine is the closest Windows emulator you can find for Android. It is an open-source project that started with Wine 3.0 version followed by the Wine 4.0. And now, you can find the latest version available i.e., Wine 5.0. Wine 5.0 can be downloaded from some websites like Wine website or APK Mirror. This version is available for x86 and ARM processors. Therefore, it is possible to run 32-bit as well as 64-bit windows on the emulator.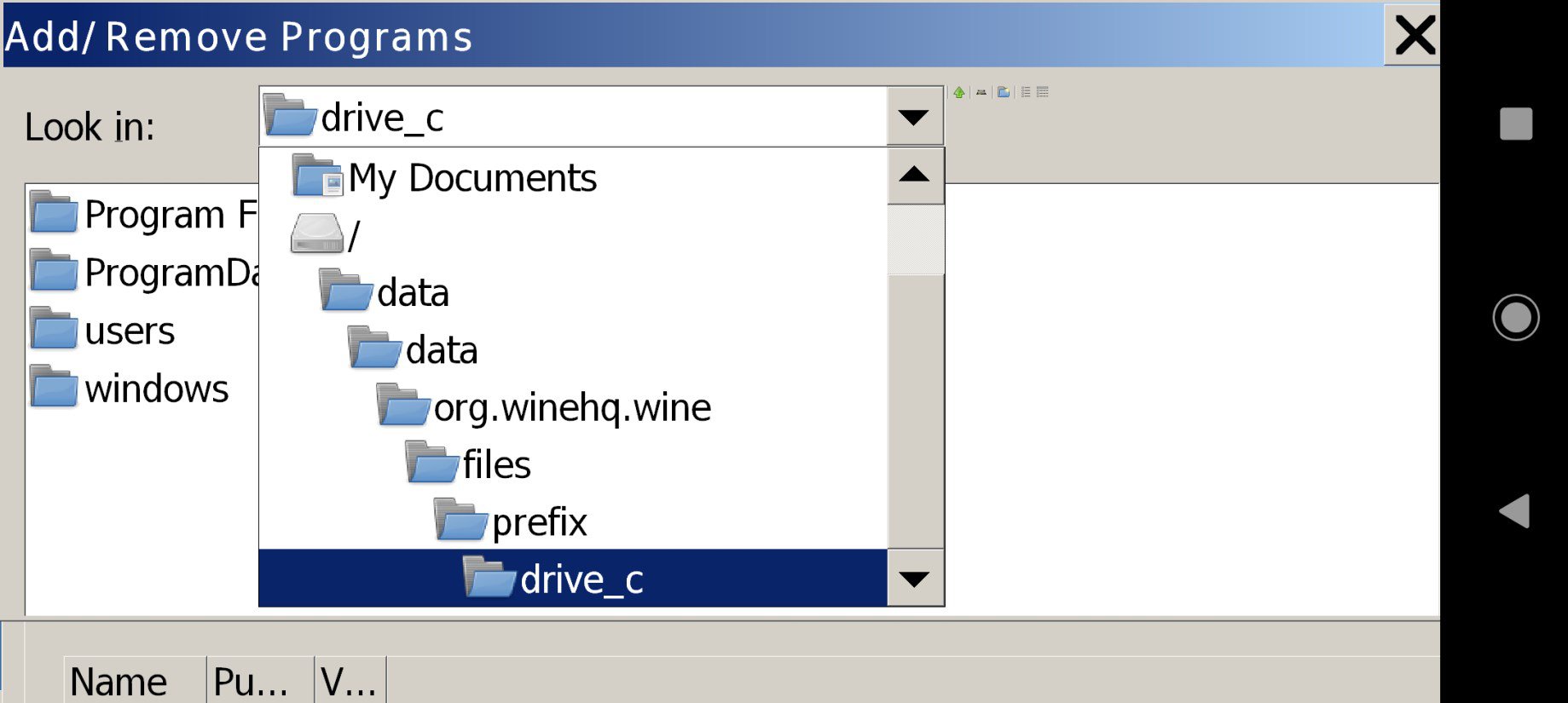 This is the best Windows emulator for Android as this enables you to play those PC games you were wanting to. However, you may encounter some limitations when you try to run something on this emulator. But with every update, this app is getting better than ever.
2. Limbo PC Emulator
Through Limbo, you can emulate the Windows on your phone. And you can run Windows applications easily on it. Anyway, it is not suitable for older Android versions, as the OS may get stuck. This emulator lets you emulate Windows 7,8.1 and 10 on your device.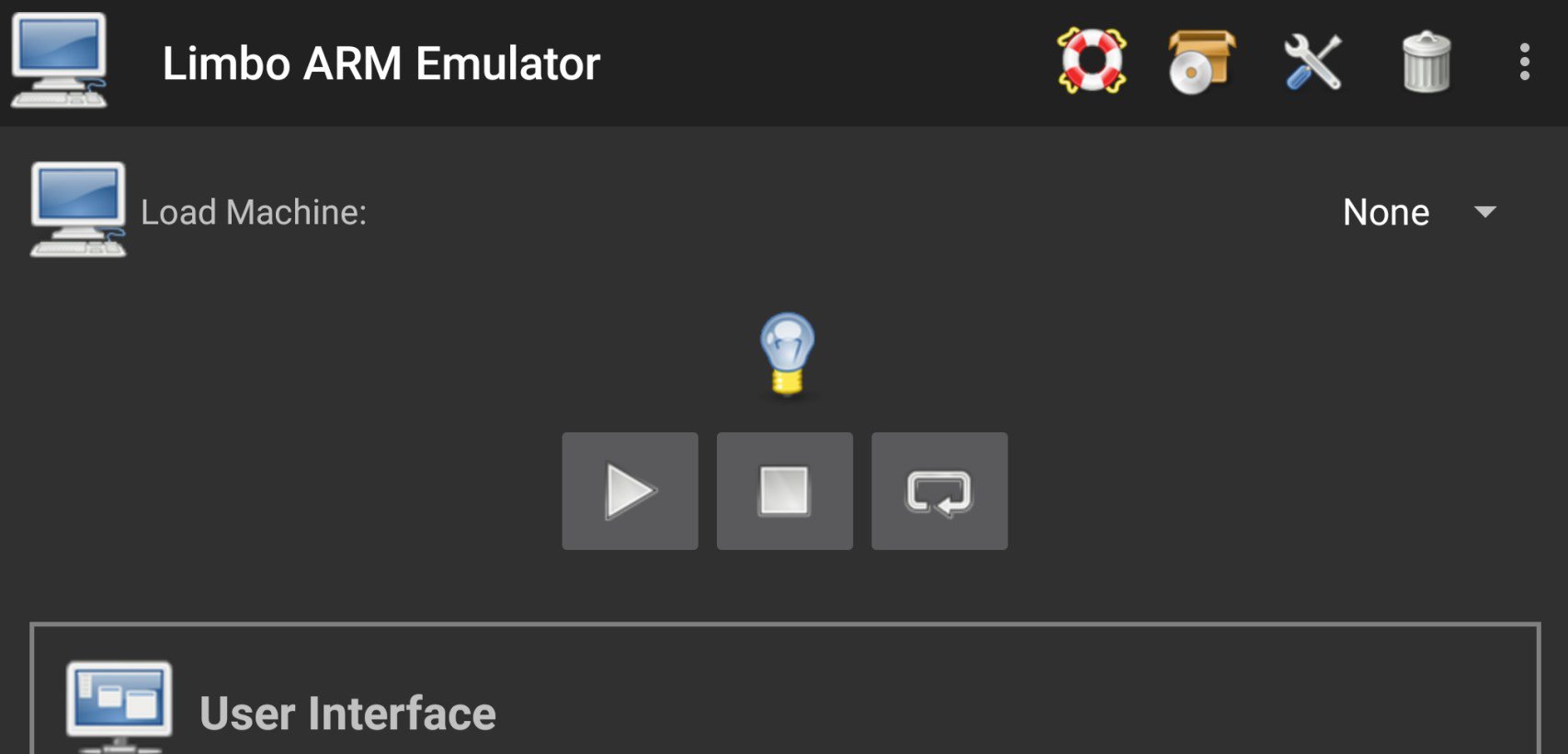 Hence, it is advisable to use a high-end smartphone for this emulator. Although this app is not available on Google Playstore. Hence, we have provided the link of the emulator app.
3. Win 98 Simulator
If you miss the basic Windows 98 operating system and want to bring the Nostalgia back. Then Win 98 simulator can be a great help. Surf the internet, draw paint, play music and videos on Windows Media Player, play games like FreeCell and Spider Solitaire, and use Notepad. Hence, you can relive all your childhood memories with this Simulator.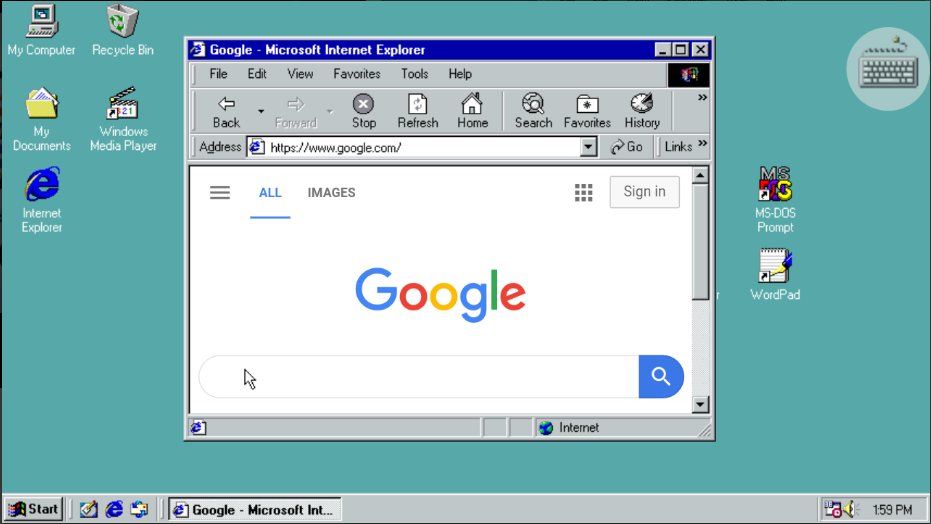 Like other simulators, you get a mouse pointer to operate the app. And also a keyboard icon on the right corner, which can be opened by clicking it.
4. JPCSIM
JPCSIM is a computer simulator that helps to install Windows on your smartphone. This app consists of different versions of Windows from MS-DOS to Windows 7. As the functions include using paint, windows media player, and various other computer programs. Using JPCSIM will give you the real experience of Windows OS. Moreover, this app supports different languages such as English, Spanish, Portugues.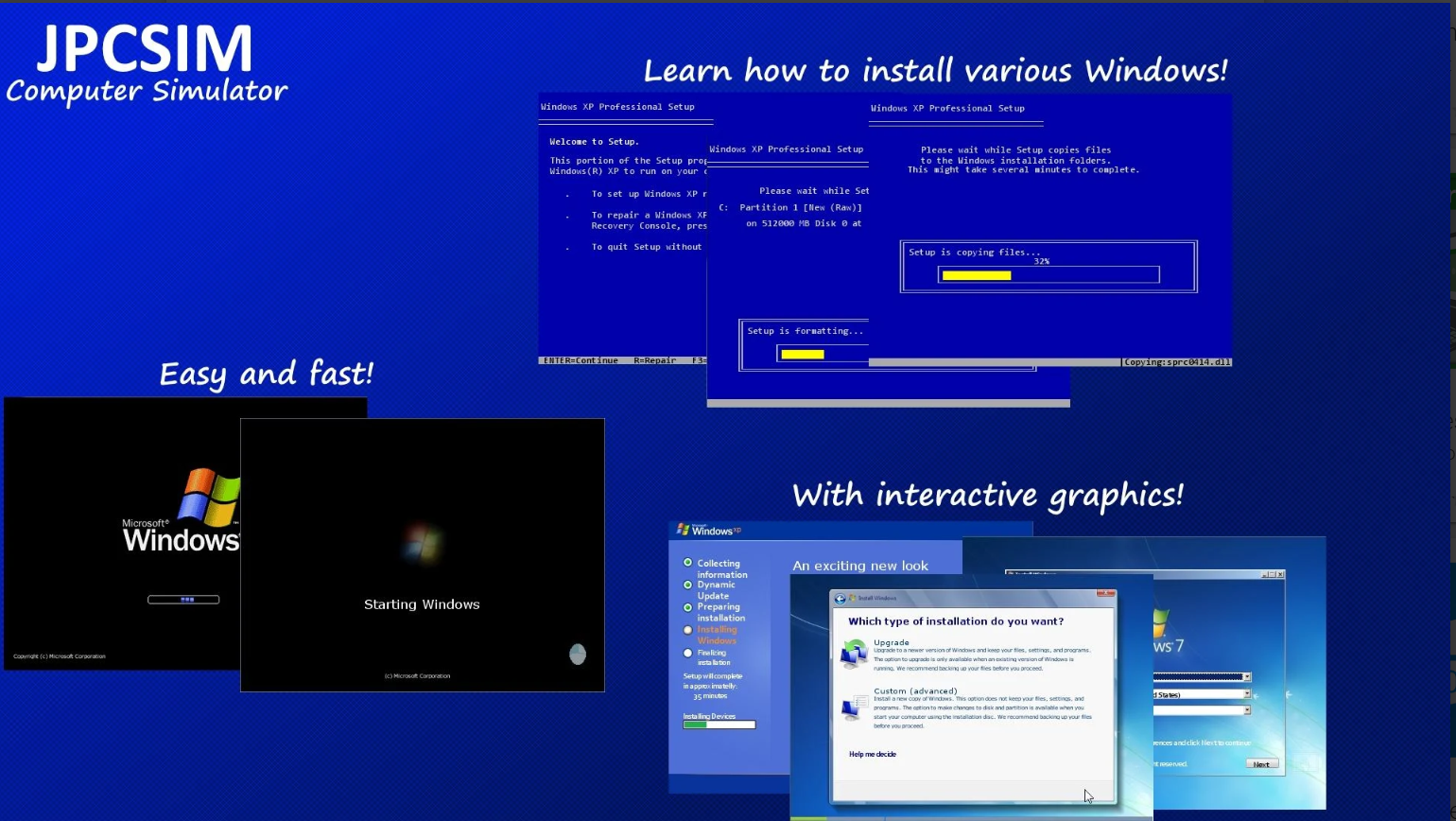 It requires almost 10-15 seconds to boot-up on the desktop. Also, you get on-screen mouse and keyboard to replace the real one.
5. Bochs Emulator
Bochs Emulator is a Pentium PC emulator for Android devices. It is a highly portable open-source IA-32(x86) written in c++. This emulator includes Intel x86 CPU, custom Bios and common I/O devices. Bochs is designed to run several Operating Systems such as Linux, Windows and DOS. It functions as a machine inside the machine as you can operate software as well as different OS's.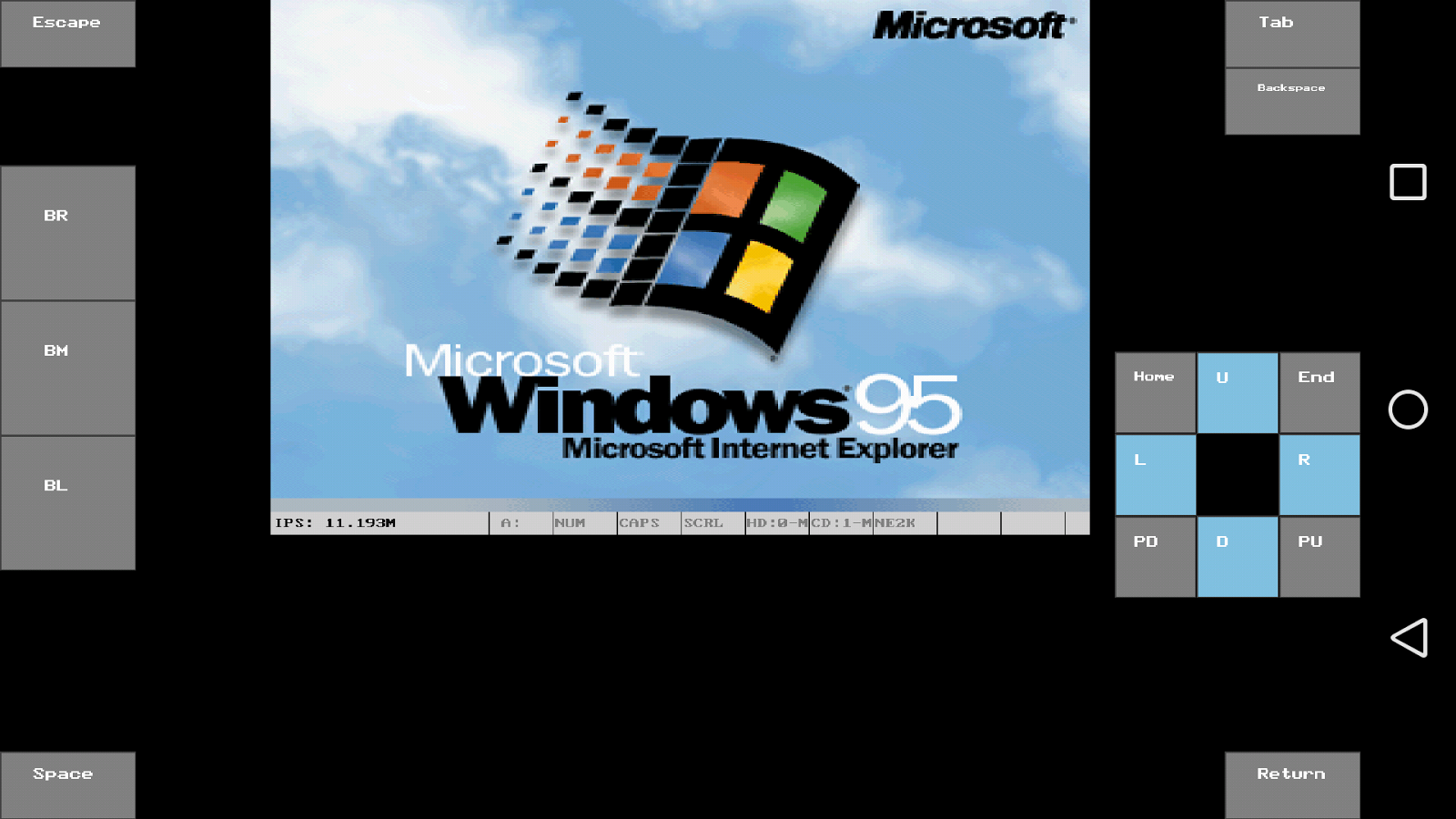 Wondering how it works on Android with no mouse and keyboard? Well, it's simple, after you install this application, Bochs will immediately emulate the touchpad with the right/left buttons of the mouse. Also, the screen will display the on-screen keyboard while you start searching for your favorite sites.
6. Win7 Simu
Win7 Simu is also a simulator that can be used for Windows 7. As we know the support of Windows 7 has been stopped by Microsoft. Yet, the popularity of Window 7 has never waned. Once you install the app, you come to the boot screen and then to the Windows user interface.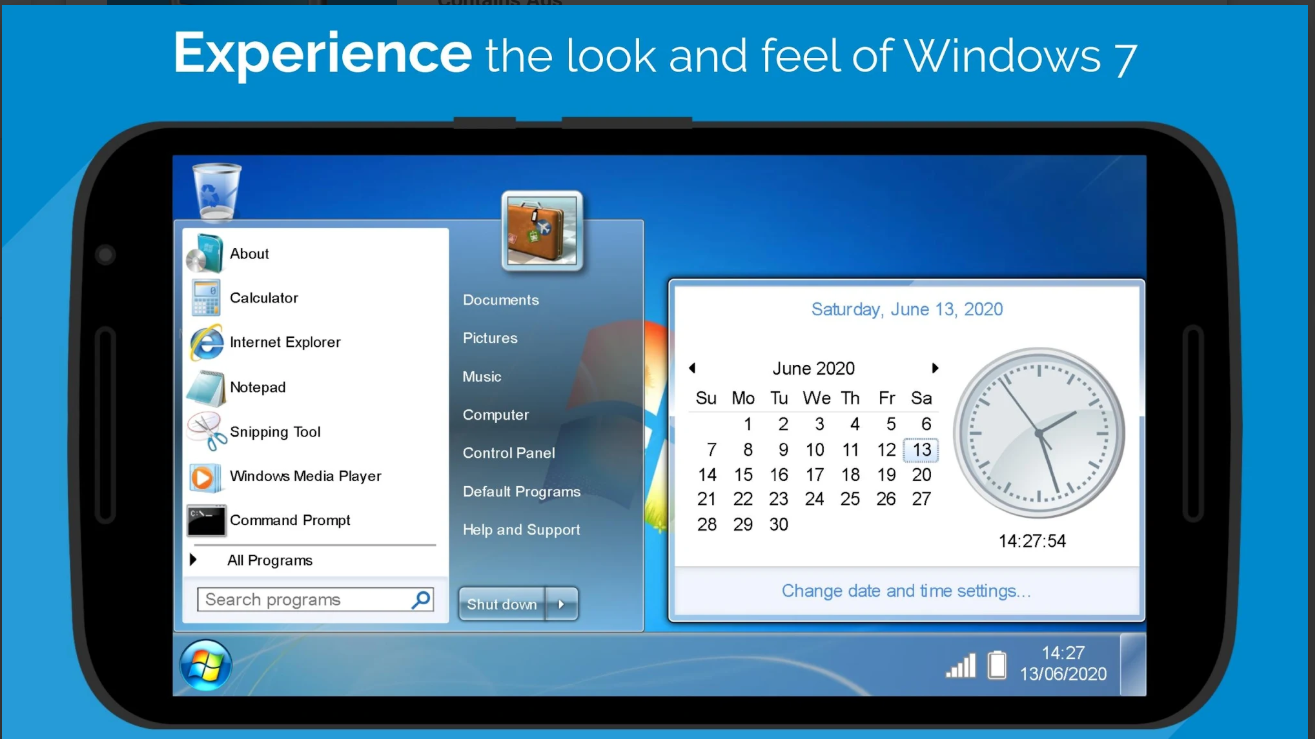 This app includes interactive desktop, classic games like Minesweeper and Purble Place. And the internet search on the internet explorer works just fine. Furthermore, Win7 simu is regularly updated for better performance.
7. Windows 7 PO Simulator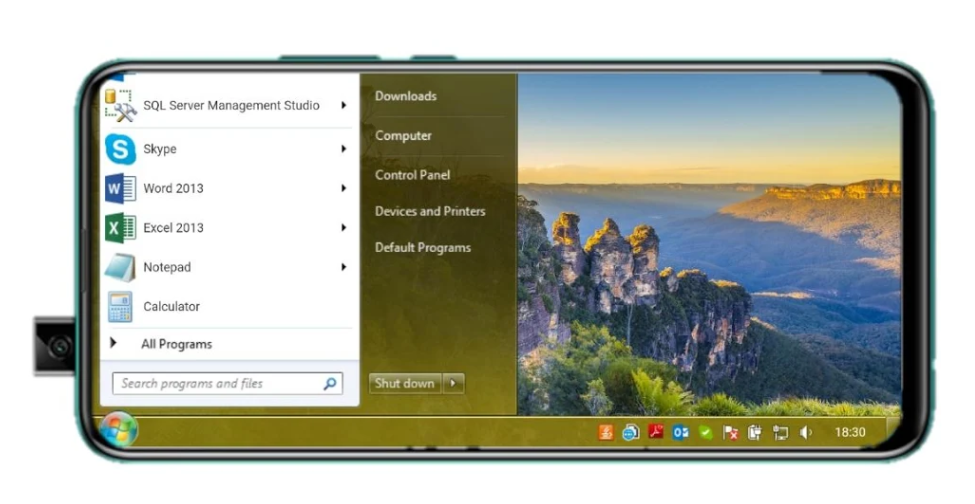 Windows 7 PO Simulator is yet another simulator that can bring the most efficient operating system back. All these features include full touch support, Windows Interface, Internet Explorer, etc. Although this is a replica of Windows 7 OS and you may find the various problem while working on it. However, you can try this out and learn what's new in this simulator.
8. Windows 98 PO Simulator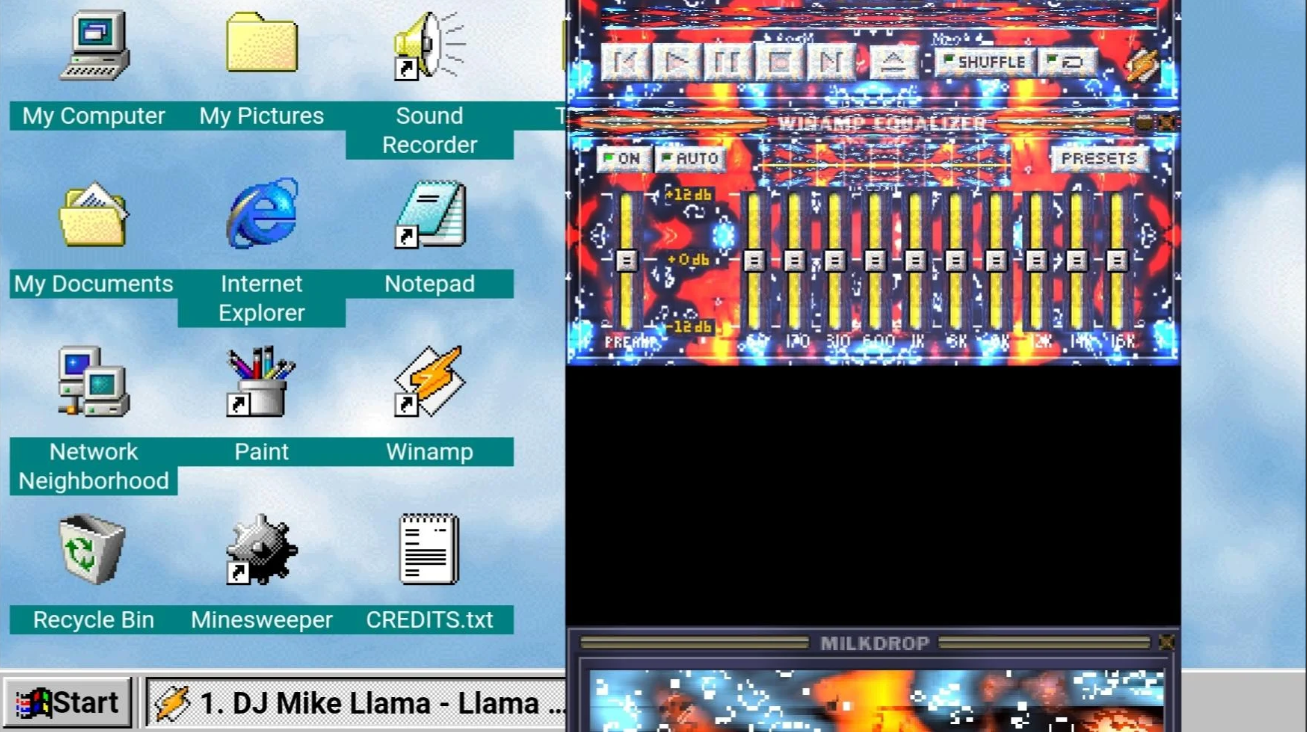 Just like other simulators, Windows 98 PO simulator is all set to give you the full experience of  Windows 98. Here, you can surf the internet, play solitaire, paint, or even use notepad to write your heart out. Also, you get custom wallpapers and USB support for mice. By far, it has faced some criticism, but with further updates, we hope it gets better.
14 Top Windows Emulators For Android
Due to its large computing power, Windows are hard to emulate on Android. Android phones are yet to reach that level. Hence, there are various simulators available that can be used as emulators for Android.
Final Words
So finally, we have explained some of the best Windows emulators for Android in this article. And each application has its advantages. While Wine 5.0 is said to be the closest Windows OS, others provide a better surfing experience. Hence, we recommend you to go through the details of these apps and choose the one that is compatible with your demand.