While you were working on a project, did you witness a slow performance on your laptop, and now you can see it frequently? Maybe you should check the surging up of your RAM usage that could freak you out. It can be due to a common cause of Windows 10 memory leak that most people are facing.
After long research, we have figured out some methods through which you can fix the memory leak in no time.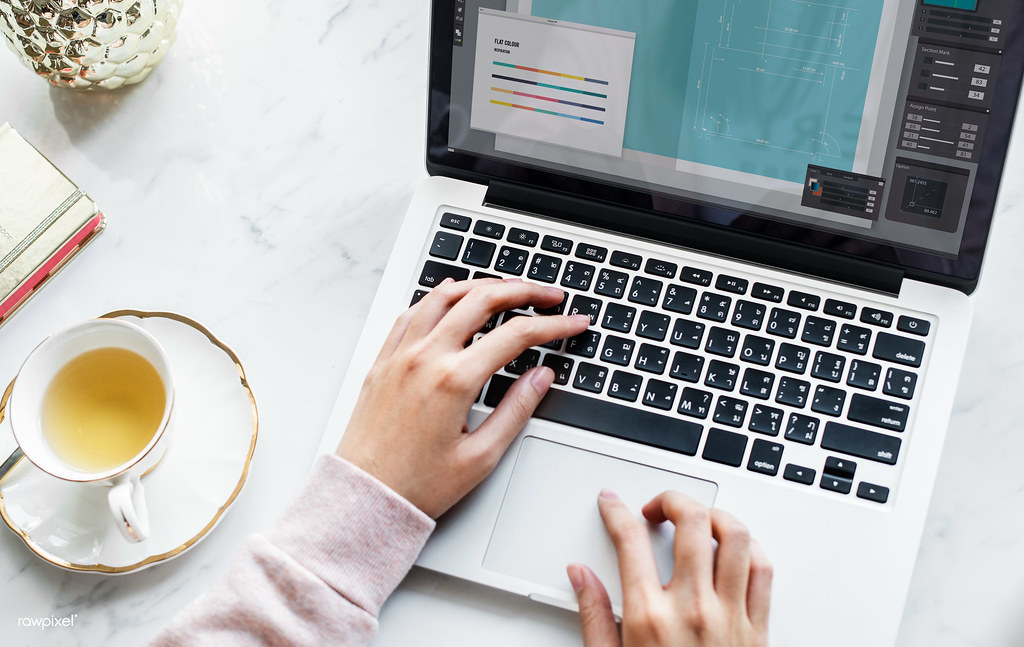 What Is A Memory Leak?
Memory leaks happen due to a RAM loss on the device by an app or program. In short, there is an empty RAM segment that has not been used for a long time, yet the RAM considers it filled.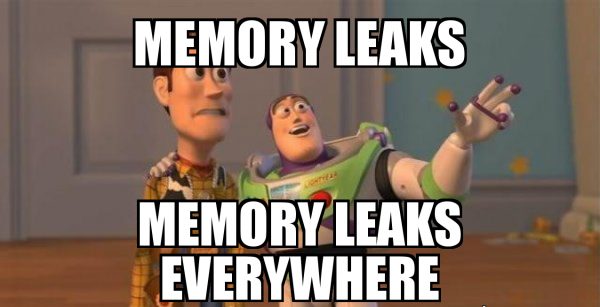 Sometimes the memory leaks occur due to an app taking up loads of space in the memory. This results in slow performance that makes even the simplest task difficult to perform. And even though the usage is limited, you could see the surging up of the RAM usage in no time.
Methods To Fix Windows 10 Memory Leak?
There are various methods to fix the memory leak on Windows 10. However, there is a simple way that you can try out to solve this issue. As the RAM is volatile in nature, you can restart your PC to reset all the encountered memory leaks. Even though it's a way to sort out the issue, it's not a long term solution.
1. Update Device Drivers
The vital reason for a memory leak on Windows 10 is the outdated or faulty Device Driver. Hence, it is required to regularly update all the Drivers available on your PC.
Go to Start → type Devicemng and click on Device Manager.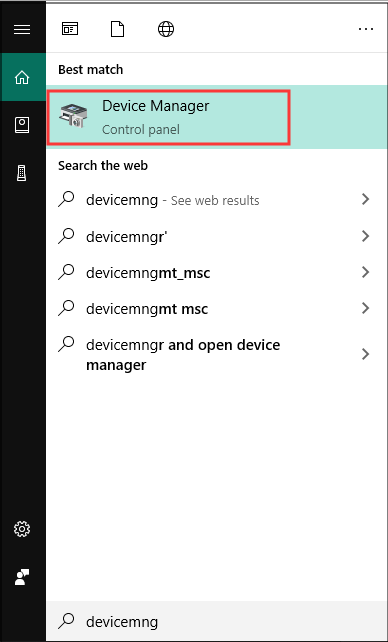 Select the Display Adapter and check for the driver that requires an update. Once found, right-click on the driver and go to Properties.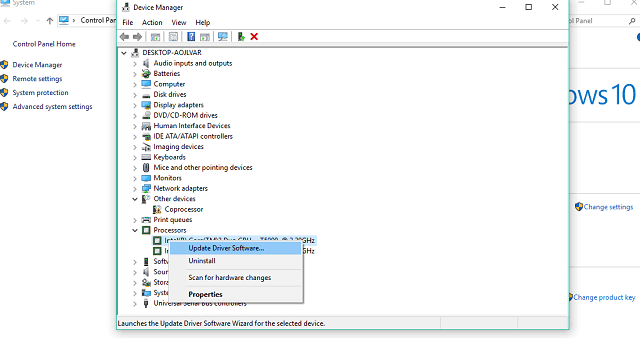 As you enter into the properties window, go to Driver and select the Update Driver button.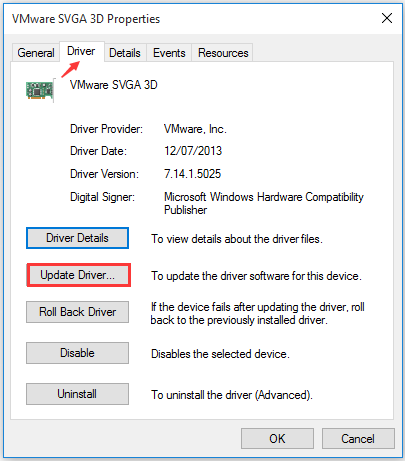 Here, you can choose to update automatically or manually.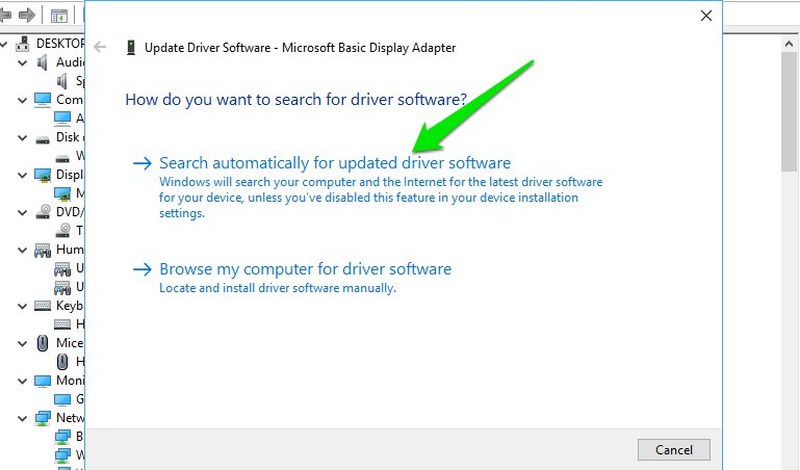 And there you go. You have successfully installed an updated version of drivers on your system. This will definitely solve your issue of memory leak and improve the system speed. However, if your problem has not been resolved yet then lookup for other methods below to solve this issue.
2. Disable Programs Running On Startup
Sometimes programs that are running on startup can also cause excessive use of memory resulting in a memory leak. And that is why the main focus should be to disable any startup program that may be the reason for this issue. To do so, go to Task Manager.
Launch the Task Manager by holding Ctrl + Shift + ESC.
And from the tabs given, click on the Startup tab.
Look thoroughly through the list of running programs and disable the one that is taking up excessive memory.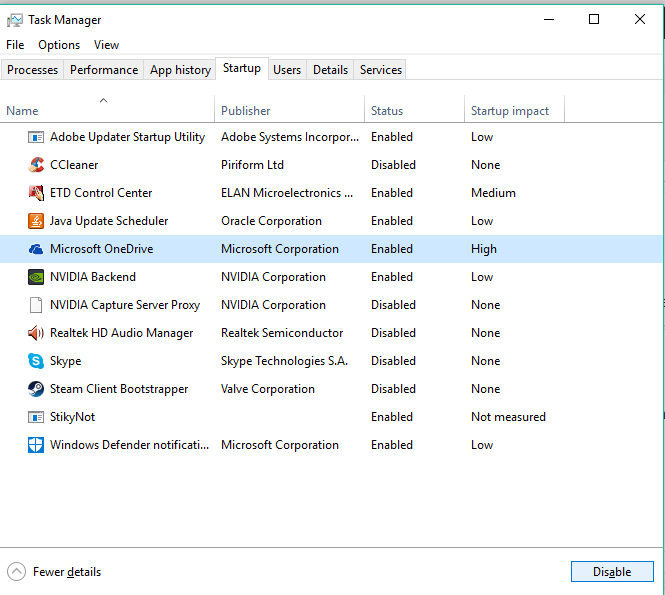 Now, restart your PC and it won't perform any slow operation for sure. This is an effective method that will help you get rid of any program that is the reason for the memory leak.
3. Remove Malware And Adware
Malware and Adware can also be a cause of the Windows 10 memory leak. Adware displays different ads when a program is running. And this can take up space in the memory by using resources and networks. Similarly, the main purpose of malware is to make damage to your memory to stop its usage.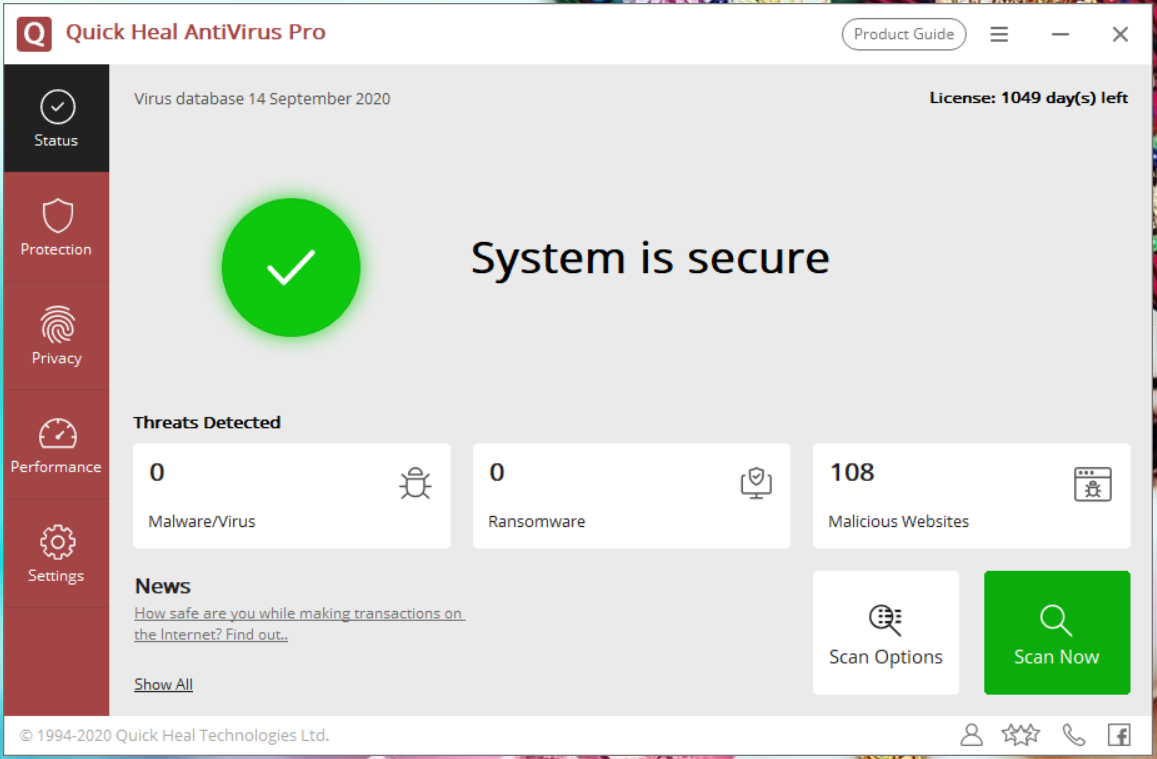 And to protect your PC from these viruses, you need to opt for a good Anti-virus program available in the market. An anti-virus detects the programs and viruses that are causing serious trouble to your system. Some of the best anti-virus programs are Quickheal, Avast, Norton, etc. Hence, choose the best one from the list and keep your system safe from malware and adware.
4. Defrag Your Hard Drive
Defragging your hard drive from time to time has a huge benefit. It will not only optimize your hard disk but also better your system performance and memory management. So, here are the steps involved to defrag your hard drive on the system.
Double-click on the 'This PC' icon on the Windows 10 desktop.
Here, you will be displayed with different distributed drives (For Ex- C:). Right-click on the drive to defrag.
Go to Tools and select Optimize.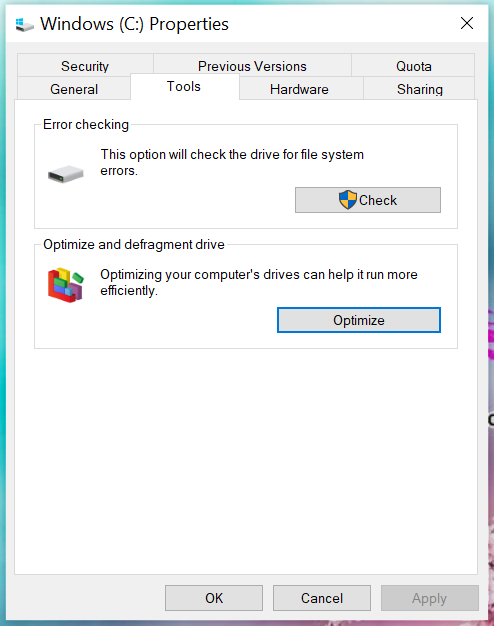 Now, select the drive from the list and click on the Analyse tab.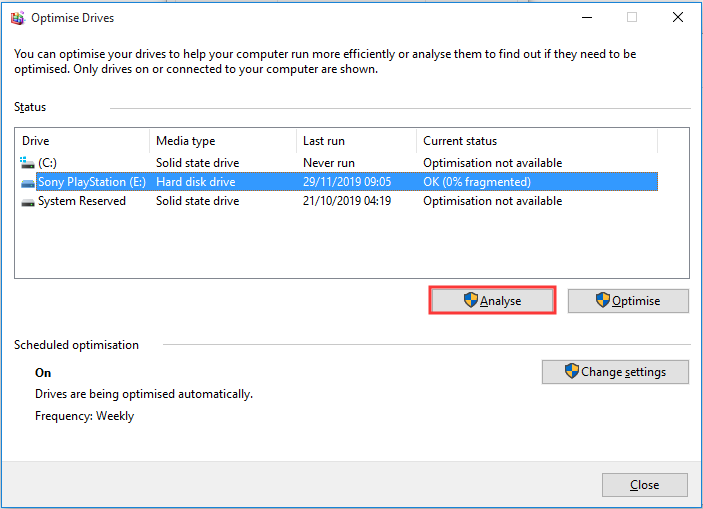 Once the process gets completed, restart your PC. Through this approach, the system performance will eventually improve boosting up the speed of your PC. Also, you can go for some third-party tools available online for the disk defragmentation.
5. Adjust For Best Performance
Windows 10 works best on its own but if you are having trouble lately with its compromised speed then you can try adjusting for the best performance on your system. It can solve the issues by addressing the process scheduling and memory usage.
Right-click on This PC and choose Properties.
Select Advanced System Settings → Advanced.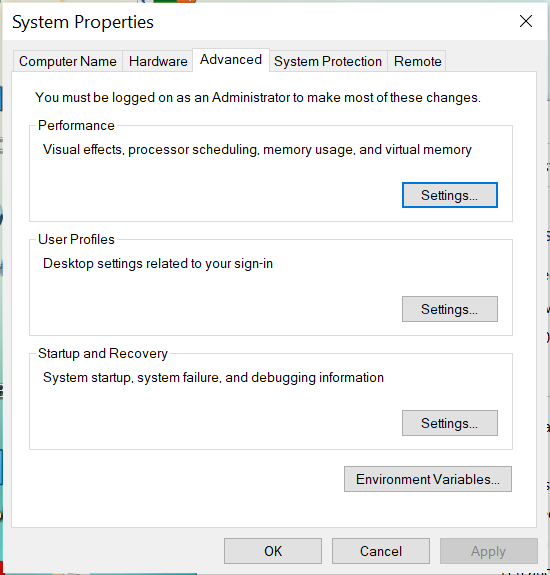 Go to Performance → and select Settings. Now, choose the option that says Adjust for best performance and click OK to save the changes.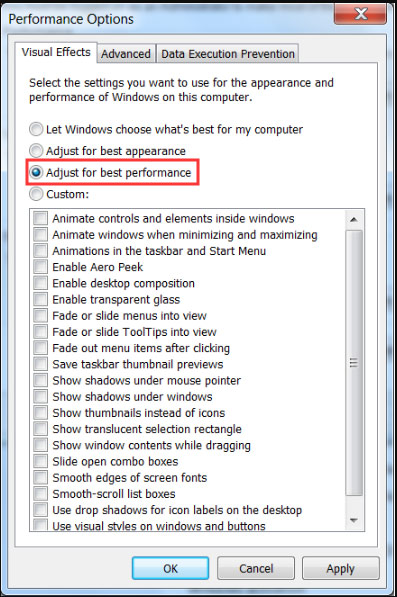 After setting up the adjustment to the best performance, restart your computer. This method will probably resolve your problem with Windows 10 memory leak. Hence, it is a recommended process.
Final Words
The most common cause of Windows 10 memory leak is the faulty or outdated driver residing on your system. And hence the vital role of the users is to fix this cause as soon as possible. There are other causes as well that can be solved through the methods given above. Therefore, solve and fix the issues to enjoy working with a boost up speed on your PC. As you know, the faster the problem gets solved the faster you get an updated Windows 10 without any memory leak.