You are a photogenic person and social media freak And you don't know about Instagram. This statement is almost impossible in this world of social media. Well, All of you know about Instagram. It is one of the best applications to mark your presence online. And when it comes to Instagram the most interesting part is the stories uploaded by your friends or followers over there. Stories keep you updated about the daily activities of your social family. But the bad thing about the stories is that they last for 24 hrs only. If you wanted to know how to view old Instagram stories, then this article is surely helpful for you.
Now let's come to the point and tell you why we are here today. Sometimes when you like the Instagram stories uploaded by you forget to save them in your device and now you want to see them again. Although there is no specific feature provided by Instagram to view old stories there are some tricks that will help you in viewing the old Instagram stories.
Why do You need To Use Instagram Stories?
The very first reason that we want to tell you is that posts uploaded by you are not enough to maintain the pace of engagement with your followers. If you are posting stories frequently then you remain on top of the mind of Instagram users. So we would recommend you to post Instagram stories regularly. Also, you remain in the search feed of Instagram users if you frequently add stories to your Instagram.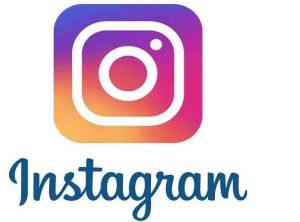 Instagram stories are nowadays often preferred by the users as its the way to be connected to your followers and sometimes you can use this process to spread awareness and information too. The stories are more preferred because of the algorithm used by Instagram to show their posts on the follower's page is low as the stories are available to all the followers. This algorithm shows your posts to only that list of your followers who often visit your profile or to them who are interested in you. If you are a social media marketing person we need not tell you anything regarding story strategy. It connects you with your target audience and also enhances your content.
We have compiled some working and legit tricks that will surely help you in getting your Instagram stories back. Go through this article till the end to discover the tricks to view old Instagram stories.
How To View Old Instagram Stories In 2022?
Here are some different methods to view old expired stories of your friends and your's too. Let's begin:-
Instagram Story Highlights
This method only works if you or someone have already created Instagram highlights. If not here is how you can create and use it:
To keep watching your Instagram stories again and again you must add them to your highlights. In highlights, you can group all your favorite stories and then save them as highlights. To save your stories as highlights follow these steps given below.
Go to your Instagram profile and click on the new button labeled as '+' sign.
You will see the option of a new highlight with all your old stories. Here you can group all your previous stories and save them as highlights.
 After that, you can see all your grouped stories as Highlights.
Another way to view your expired stories of Instagram you can also go through archives. Your archive on Instagram is set ON by default but you can also turn it on it is OFF. Here are the steps to do so:-
Go to settings and then find stories in privacy.
Turn on the toggle for archives.
In order to watch your expired stories from the archives, do this:-
Go to your profile and click on three horizontal lines on Top.
Press on archives and you will see your all story archives there.
Is It Really Possible To See Other's Expired Stories?
By Instagram officially there is no legit way to view old Instagram stories of your friends. However, you can see their story in two different ways that work finely and are legit.
1. Ask Your Friend
Your friend can share that story with you very easily through the archives section as discussed above. this the easiest way to see the expired stories of your friends.
2. Save That Story
If you like the story of your friend so much then you can save that story. This is also the legit way today. There no other possible way till now to watch old stories on Instagram.
Also, the story saving option is not available on Instagram.

You will need another application to save the stories. One such application to do this is StoriesIG.
Some Lesser Known Facts About Instagram Stories
75% of users of Instagram make use of Instagram Stories.
Instagram stories bring a lot of revenue to companies with a swipe up to Affiliate Links.
The Swipe Up feature on Instagram is provided only to the accounts which have more than 10K followers.
The Final Take
As mentioned above Instagram stories are really of great use when you want to keep your followers updated about you. It is also very useful when you want to share your opinion. Although we have tried to cover all the tricks that will be useful for you to view old Instagram stories.
If you have any other trick in your mind that we have not covered in this article then feel to tell us in the comments section. We will be pleased to publish that. Cheers!