Microsoft Surface pen adds up extra features to your Surface app. Although it makes your working easy, this stylus holds some limitations. For instance, you may face issues like the Surface pen not working. So, as in today, let's begin with this blog post on how to fix these issues and make the Surface pen work again for writing, drawing, and other important purposes.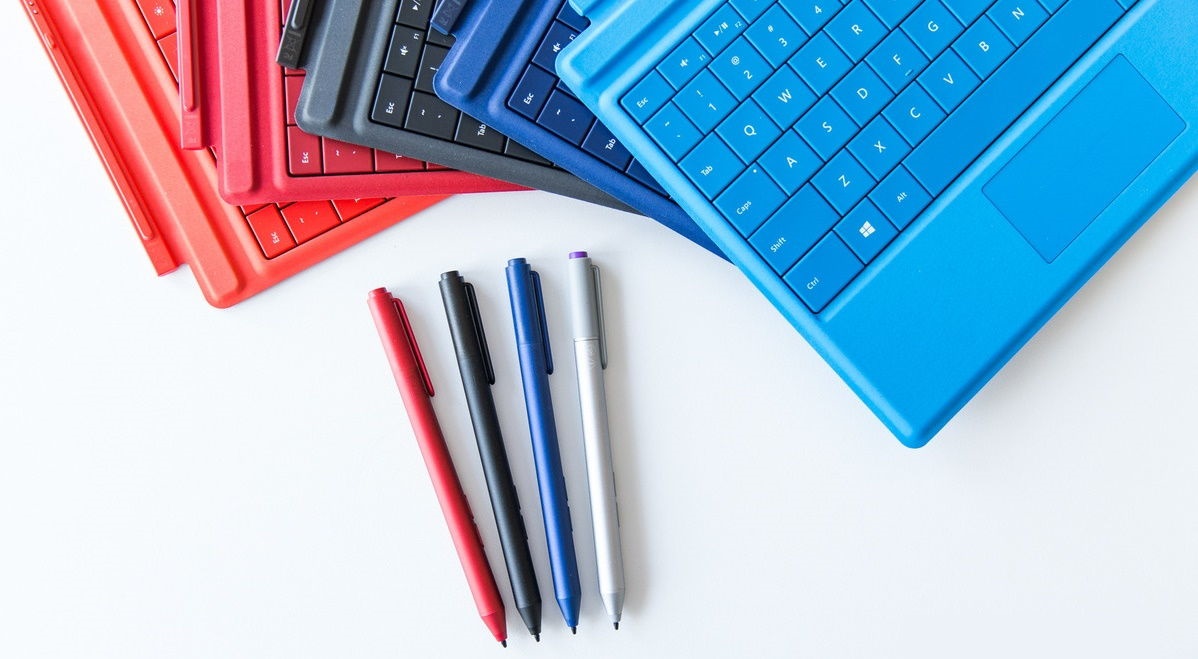 How to Fix Surface Pen Not Working Issue?
The Surface pen is mainly designed for creators and people who like to do multitasking. So, let us learn what might lead to the Surface pen not working issue. And their fixes in this section.
1. Check Surface Pen's Battery
If you see that your Surface pen is not responsive but the other buttons work, then it might be a battery problem. Surface pens are powered by an AAAA battery.
To check if the Surface pen is out of batteries, long-press the erase button for 5-7 seconds. You will see a small led light turn on. If it is green, it means the battery is charged. And if it is red, it means it is flat and needs replacement. If you observe no light, it means the battery is totally drained out.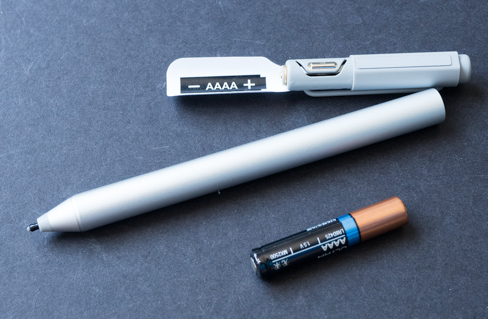 Additionally, You can also replace the Surface Pen's battery. To do so, just pull out the eraser end by twisting the pen. It will open the Stylus and then you can change the old batteries with new ones. Moreover, you can also check the battery level of your Surface pen when it is connected to your system.
2. Install Your Windows 10 Updates
You need to keep your Windows 10 up to date to avoid the Surface pen error. Updating your laptop, Surface Pro, Go, etc will install all the latest updates and fix the device drivers making the Surface Pen work properly.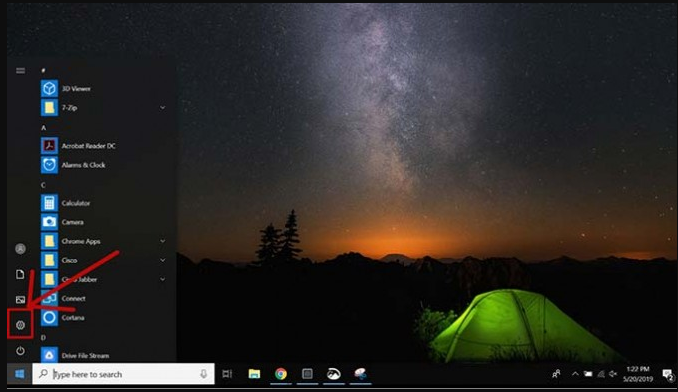 Go to Update and Security.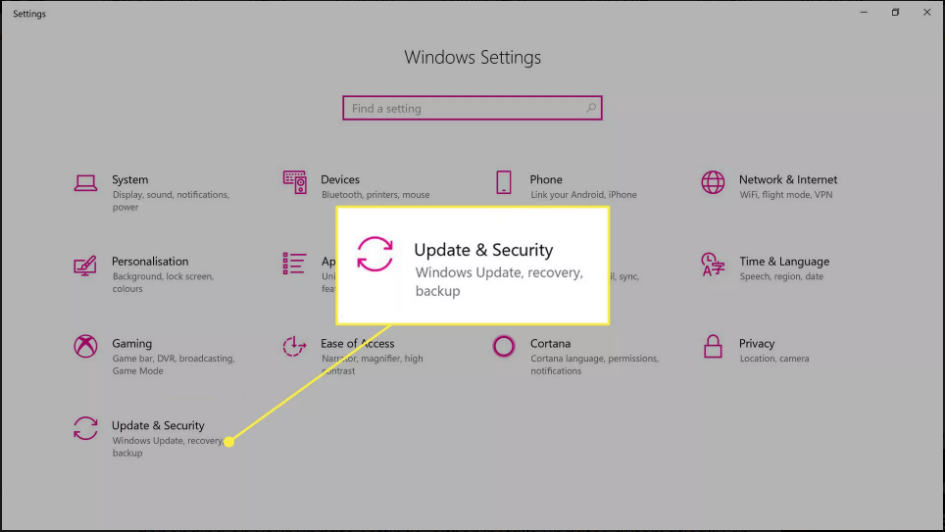 Click on Check For Updates button.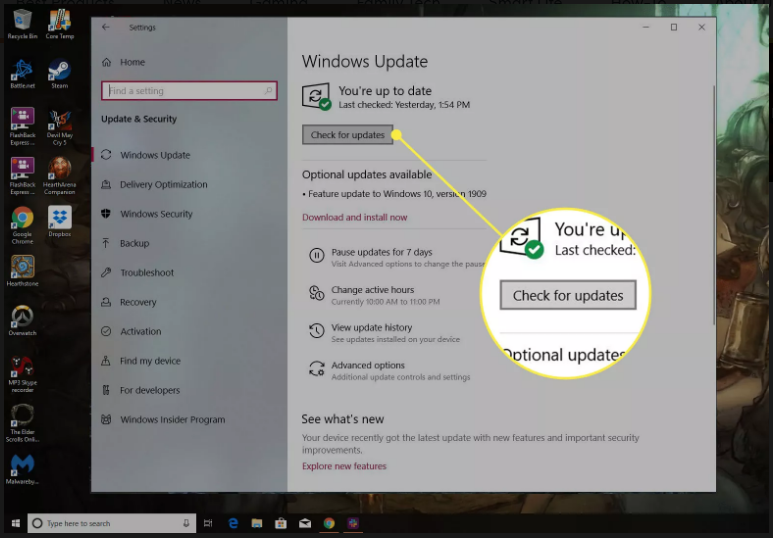 After following the above-mentioned steps, it will automatically download the updates. Next, restart your PC to install these updates.
3. Unpair And Connect The Surface Pen Correctly
Surface Pen still not working? Let's try to unpair it once and connect it again. For that, you will need Bluetooth connectivity. So, follow these steps to pair the Surface Pen correctly.
Open Settings by pressing the Windows key+ I.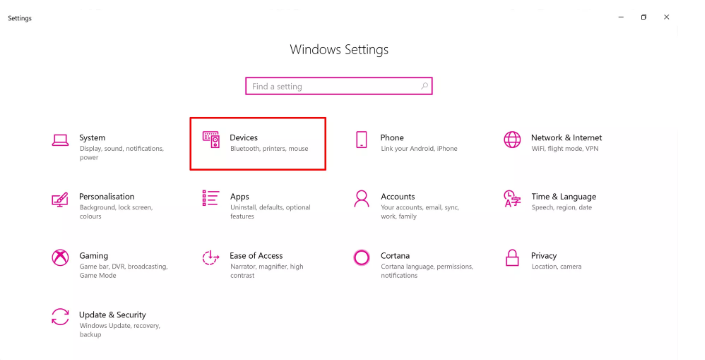 Select Bluetooth. If your Surface Pen is in the paired device then tap on it and remove it from the list.
Now, long press the top button of your pen for 5-7 seconds. You will see a white LED flash which means the Bluetooth pairing mode is on.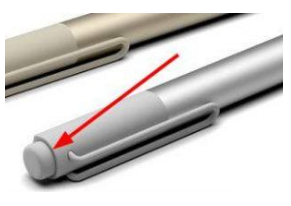 Next, click on Surface Pen to pair it and wait for few seconds.

By following these steps, you will be able to write again with Surface Pen. Moreover, you might have to try this solution again if the problem persists.
4. Use The Right Program
Microsoft commercials are one such way to make people confused that Stylus works on any app. However, several apps are not compatible with the Surface Pen. So, before getting to a conclusion that you need a new Surface Pen, just check whether you are using the wrong app.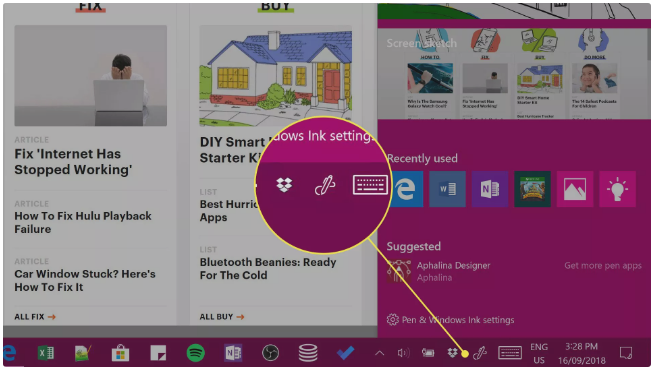 Now, there is a way to check the working of the Surface Pen. You can visit the Windows Ink Workspace and tap the pen icon. Next, open the Screen sketch and draw on the screen.
5. Update Drivers Manually
If you haven't succeeded yet in resolving the surface pen issue till now, then maybe the outdated device driver is the reason. Hence, install the latest version of drivers, software, and firmware. To do so, you need to perform some steps.
Press Win + X and go to Device Manager. You can also proceed by clicking on the Start button.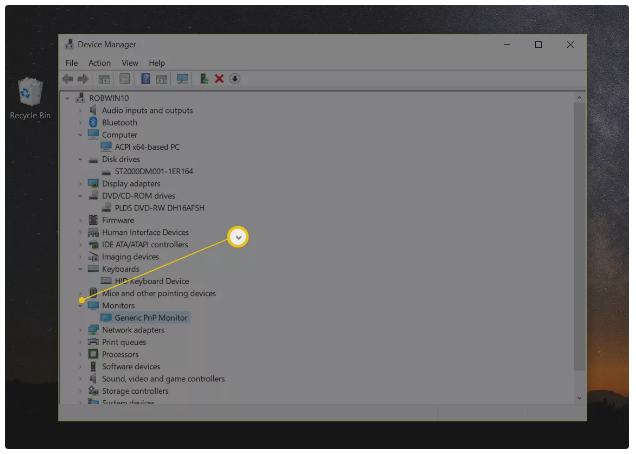 Here, select the driver you want to update. Right-click and choose Update Driver from the list.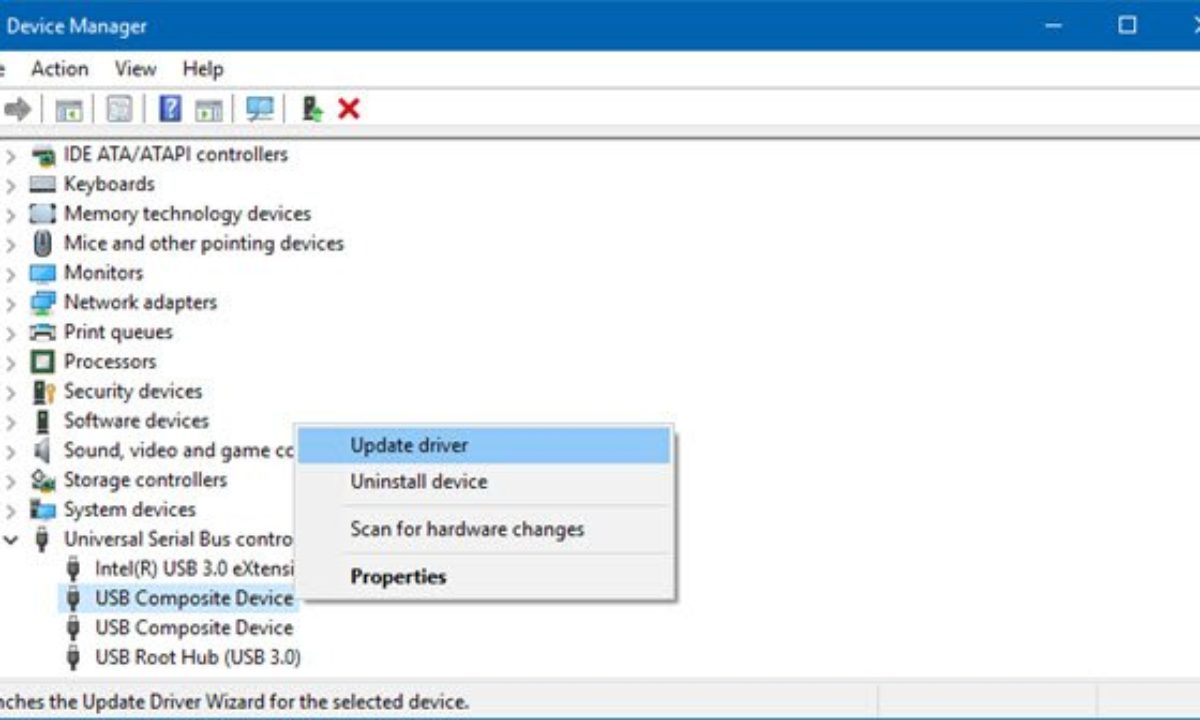 Next, you will see a pop-up stating How do you want to search for driver software?, choose Search Automatically.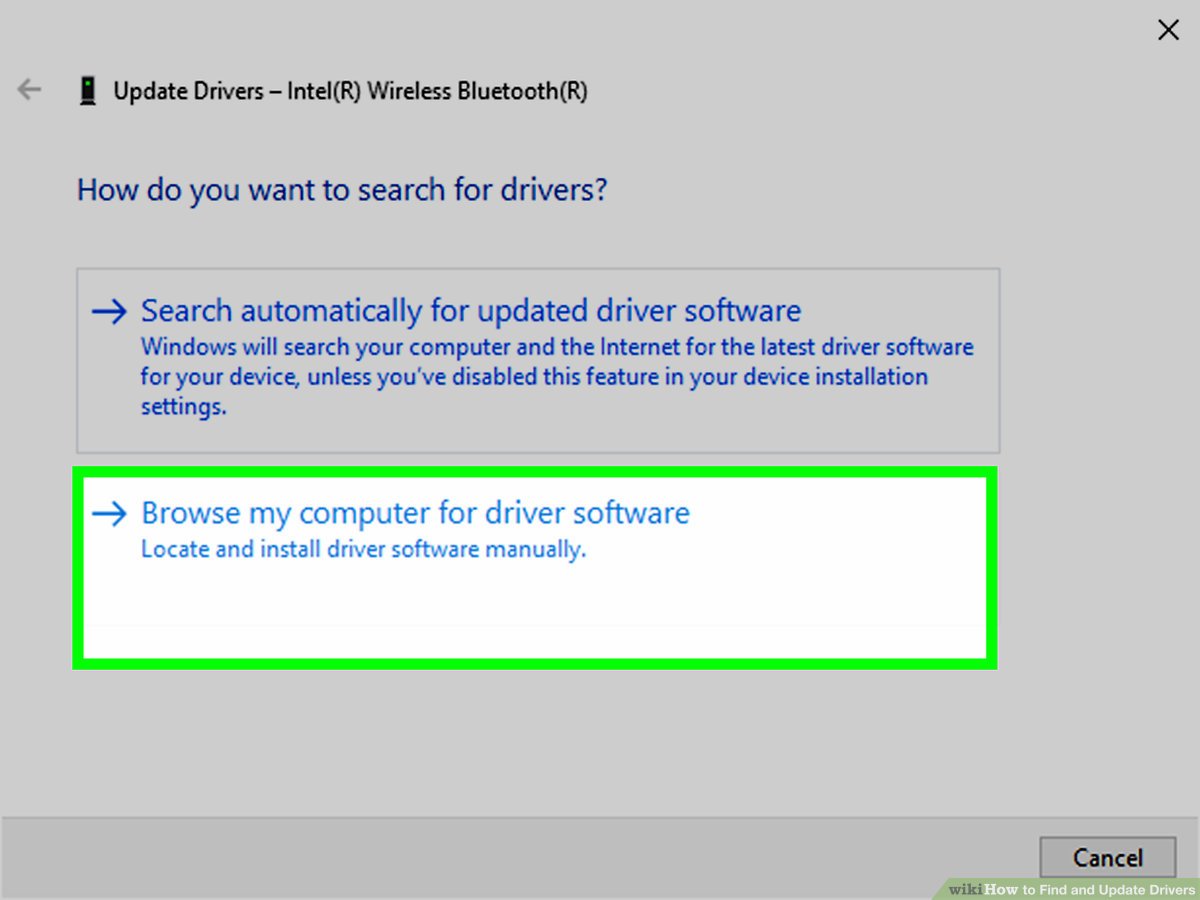 Once you are done with these steps, the device drivers will get automatically updated. Now, check if the Surface Pen is working or not. However, you might have to repeat this method if you encounter the same problem again.
6. Reboot The Pen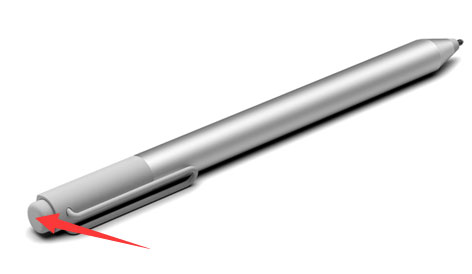 If you observe that the Surface Pen is not writing, however, the buttons are working. You can try to reboot the pen. You just have to long-press and hold the button for 10 seconds. It will resolve your problem.
7. Run A Troubleshooter
Now, the Windows troubleshooter is basically made available for resolving the Surface Pen Pro or Surface Pen not working issue. Follow these steps to do so
Go to Settings by clicking on the Start button or just press and hold Windows key+ I.
Proceed to Update and Security.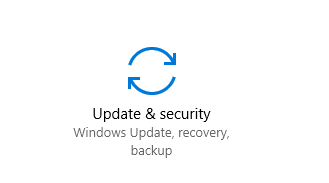 On the left-hand side, you will see Troubleshoot option. Select hardware and Devices and click on Run the Troubleshooter.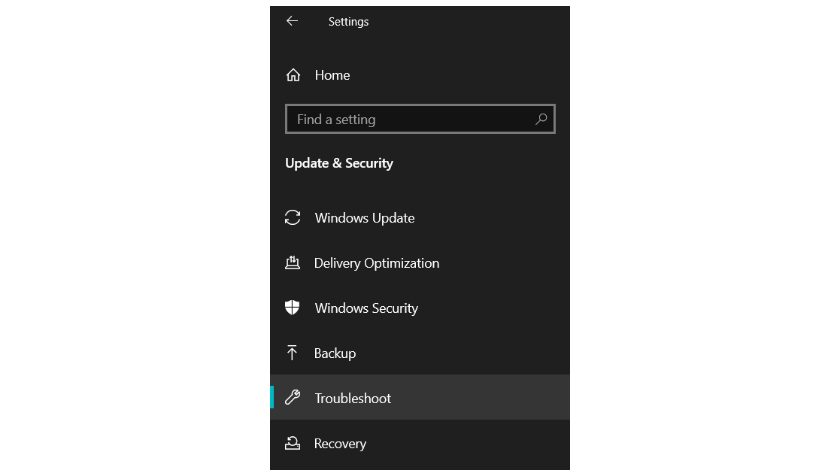 If the actual problem for the not working of the Surface pen is a simple glitch then this method can help you resolve it. And also help you resume your work again through Surface Pen.
Final Words
Now that we have mentioned all the fixes for Surface Pen not working error. We hope that it helps you out resolve this issue. These are some of the well-tested solutions. However, if you still can't find the solution for this then it means that you need to replace your Surface pen with a new one. And for that, you can just reach out to Microsoft support. Also, if you have some other methods available then feel free to share them with us in the comments section.