You are enjoying a game on your PC and now you want to share the same with your friends and chat or you want to enter existing gameplay. Then PS4 party chat is the option that is most useful for you. This is really a cool feature and allows you to connect with your other gamer friends during gameplay.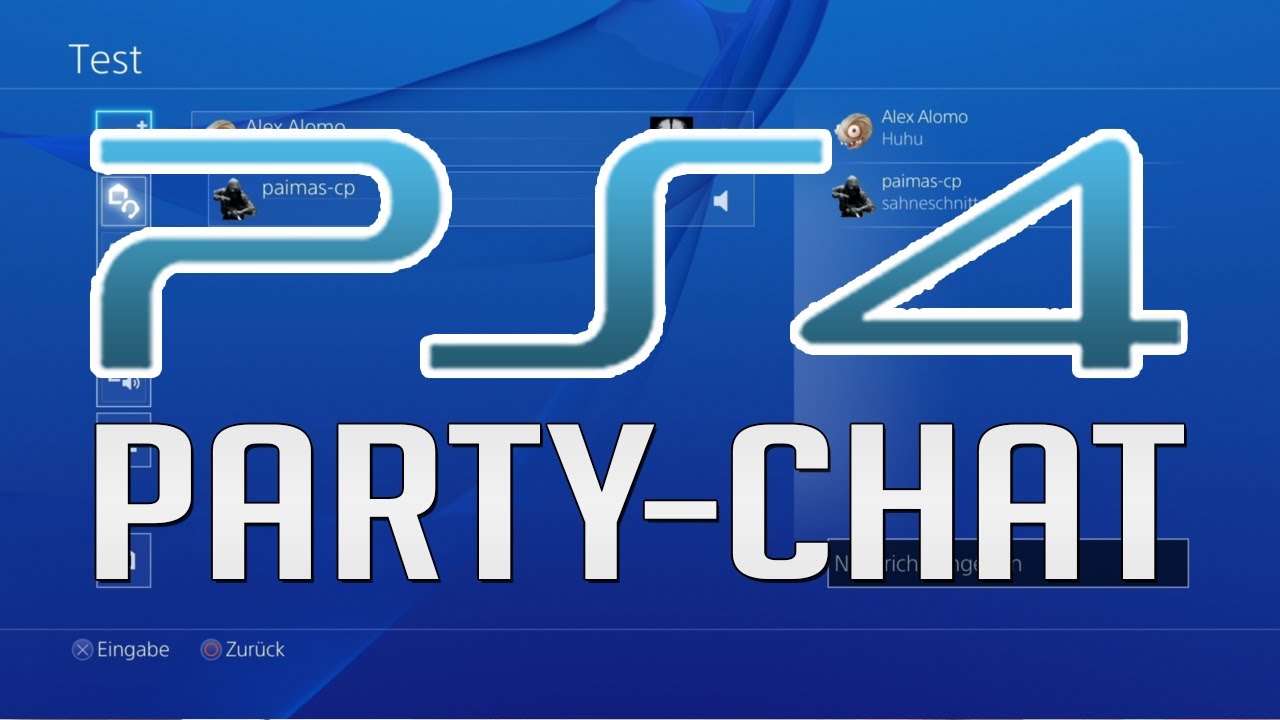 You can hear and talk using this feature and that is really interesting. If you are new to this cool feature then you have landed on the right page. In this blog post, we will guide you through the steps to start a PS4 party chat on your PC. Read this article till the end.
How To Start PS4 Party Chat On PC?
Here is the list of different steps that you need to follow to start a PS4 party chat on PC. Screenshots are also provided with the steps. You can take the reference.
1. Download PS4 Remote Play
First of all download the PS4 Remote Play software on your device. To download the software simply go through the given link.
https://remoteplay.dl.playstation.net/remoteplay/lang/en/index.html
When you open the link there will be two options shown
Windows PC users.
Mac users.
There is no software present for the Linux user from the above-given link, the above link provides the software for Windows and Mac users only.
So depending on your operating system select the options. I.e if you use Windows as your operating system then clicks on the first option. And if you are using MAC as your operating system then click on the second option. When you click one of the two options then the download link will be seen on the screen then click on that link and your downloading will start.
2. Installation
When your software gets installed just open it and it will show a message like " Welcome to the PS4 Remote Play Setup Wizard" and there will be the "Next" button just click on that.
After that, you have to accept the License Agreement by clicking on the accept checkbox and then click on next.
And then it will ask you for the storage if your comfortable with the default storage then simply click on next
but if you want to change the location of your storage then click on "Browse…" and
then select your location and click on next.
Then it will ask you to click install to begin the installation then click on the install button and your installation process will begin at that moment.
And after some time your installation process will complete and will show the finish button just click on that "Finish" button.
3. Settings
After installation, a new icon will be there on your Desktop named PS4 Remote Play then open that icon.
And it will open the pop window in which a message will be print on the top that " Use this PC to enjoy your PS4 even while you are away from it."
Go to the settings on the left-below of the pop-up window and click on it.
And there will be options for Sign in you can sign in by giving your email address to your PS4 and your password.
And there is an option for Video Quality and the default Video Quality is "Standard 540p" which is not even HD so just change it to "High 720p" but just careful to change it to "best 1080p"  because it is available to only the latest series of PS4.
If you have the latest PS4 then you can select "best 1080p" but if your PS4  is not the latest then don't select the "best 1080p" because it will not support.
And there will be another option for frame rate so select that as per your preference.
And there is a checkbox with the label "Use Keyboard" this basically provides you the features to send messages through your keyboard and you can use your keyboard in PS4 for many purposes and then press the OK button on that window.
4. How To Start Party chat on PS4?
When you are all set then there will be an option of "Start" on the right below of the page just click on that and it will take some time and then it will connect.
If successful then enjoy the party chat but if not successful then you have to go on settings on PS4 and scroll down until you find the Remote Play Connection Settings and there will be three options given:
Then click on Add Device and it will show you some 8 different numbers and save them because it will be used in manual settings. So when it is connecting go to Register manually.
And then there will be the option to give the input as numbers and put those 8 numbers that you have saved them previously and then click on the Register button given as an option and then you will get connected.
After successfully connecting make sure to enable the microphone to use party chat. To enable the microphone just click on the icon of the microphone on the right-below screen of PS4. And if you click on that, then the microphone switched to the microphone on the remote play device which is a PC and it will pick your voice. And after this all setting you can chat with your friends at the party chat system.
Conclusion
PS4 party chat is really a nice feature to keep gamers connected while the gameplay and other activities. We hope that you have learned how to enable party chat on PS4. We have also added screenshots for your convenience. If you still have any issues in starting PS4 party chat on PC then please let us know in the comments section. We will surely help you there. Cheers!