A song lover will always find the best way to stay attached to their songs. Be it a failure or love at first sight, be it heartbreak or memory, there is always a piece of music available to match your mood. However, not having the right music player can ruin the moment and your mood as well. So, the most prominent solution to this would be to choose the best music player for Windows 10.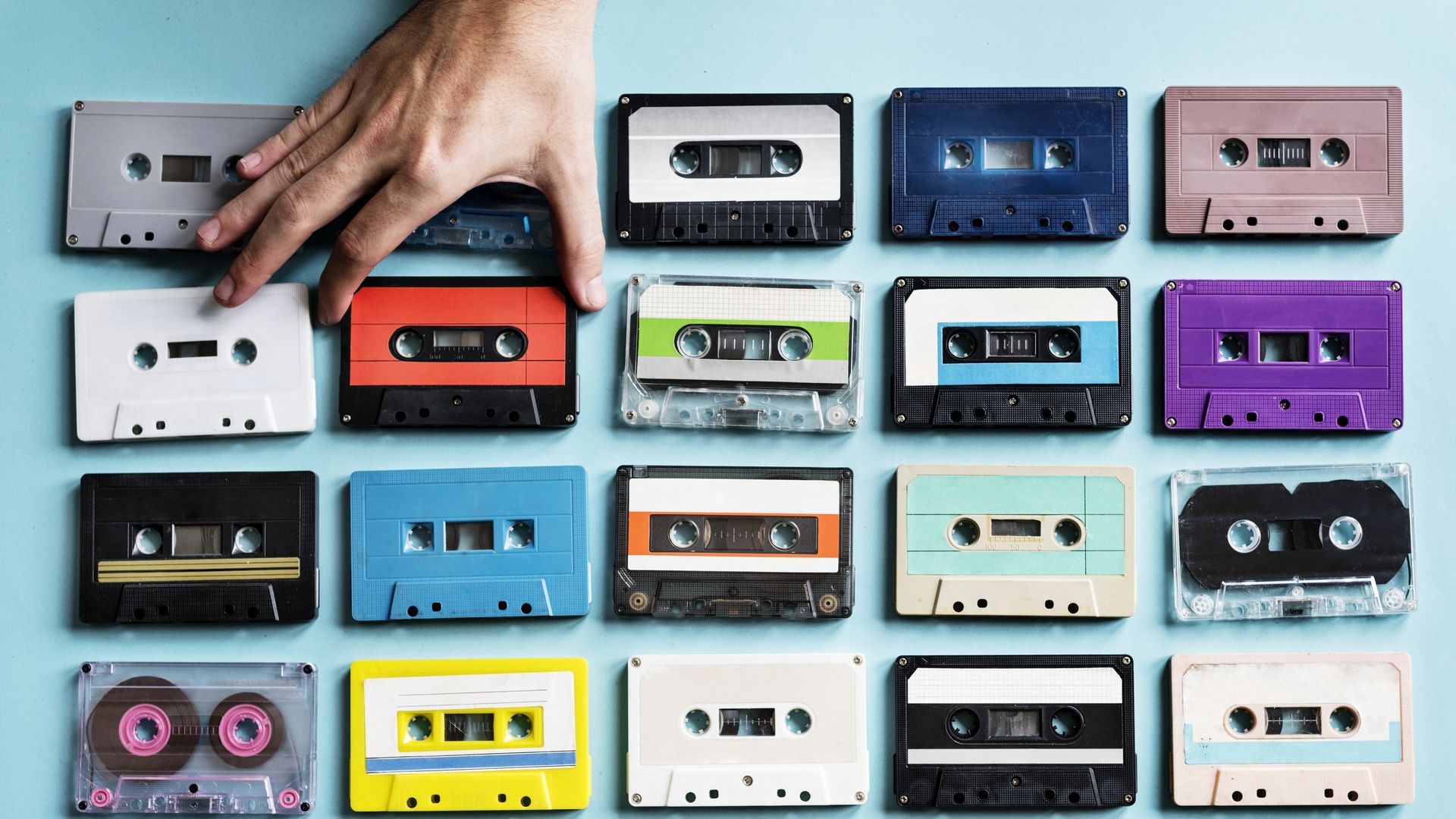 Besides, we tell you, it's a challenge to find a suitable music player for you. Nevertheless, this is what we are going to give away in this blog post. And it's up to you to choose the one that befits you.
Best Music Player For Windows 10 Laptop
A right music player can do wonders for you. Hence choosing the right music player becomes the utmost priority. So, look below for the best music player for Windows 10.
1. VLC Media Player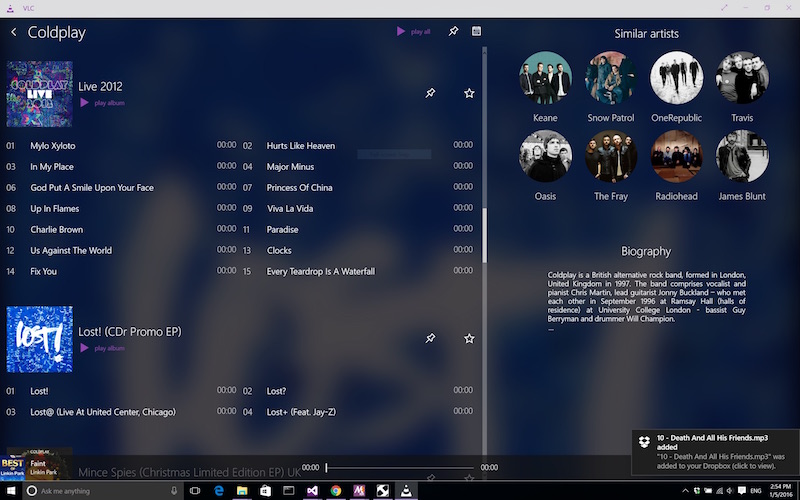 The VLC media player is always the first choice of music as well as movie lovers. It is a media player that is compatible with almost every format. And the best part is it works great for audio as well as video players. VLC is free of cost and open source software with no adware. It also lets you play online media content on it.
Using VLC is quite easy, all you need to do is drag the media to the media library and you are all set to use this media player. Also, you can organize your tracklist through albums, genres, etc.
2. Windows Media Player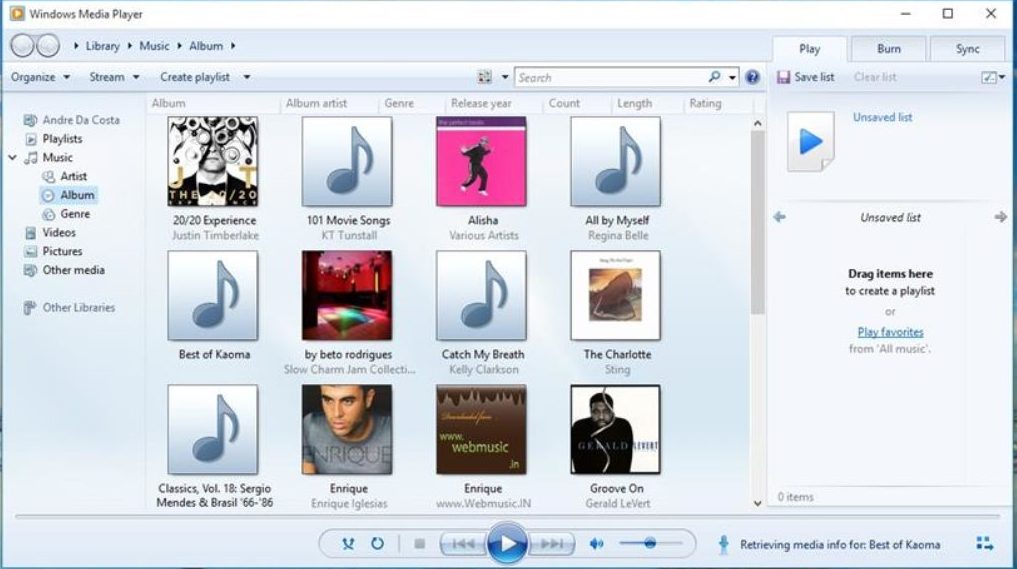 Windows Media Player comes by default on the Windows PC. And it is a standard media player with the ease to play video as well as audio file hassle-free. You get to set up your own playlists according to your favorites. This media player is limited to play media content only available on your PC. Also, it supports every file format except for FLV. Hence, to play the song file with FLV extension, you need to convert it to some other file format.
3. Spotify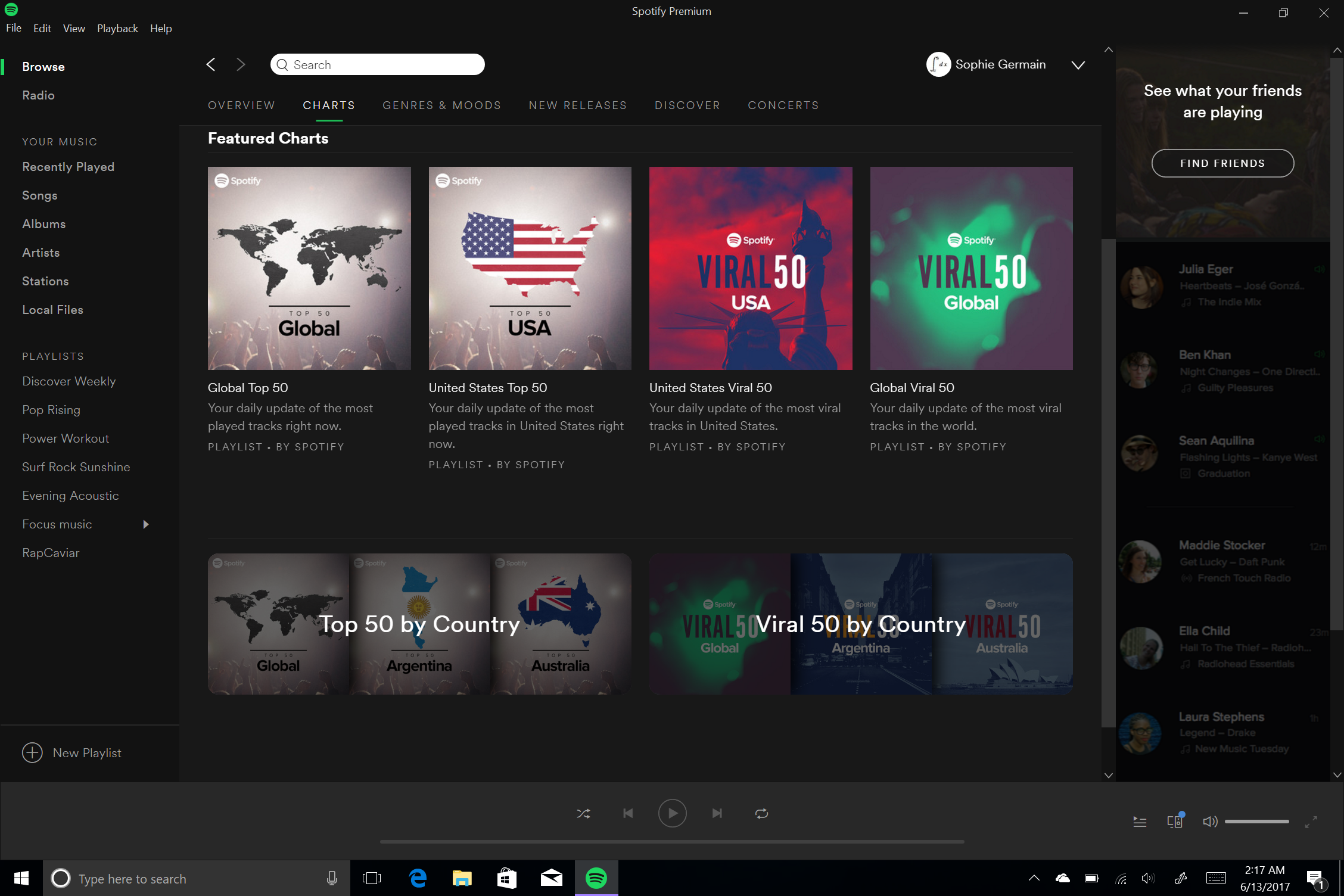 Spotify is one of the most trending music players to date. You not only get the options to play your favorite tracks but also lets you explore the online lists of the best content available of different genres and languages. 
If you feel like listening to a podcast or a playlist of your favorite artists, all this can be easily done on Spotify. Also, you get to enjoy offline music as well. Therefore one can say it is intact with every feature that a music lover searches for. And a great music player to try out.
4. MusicBee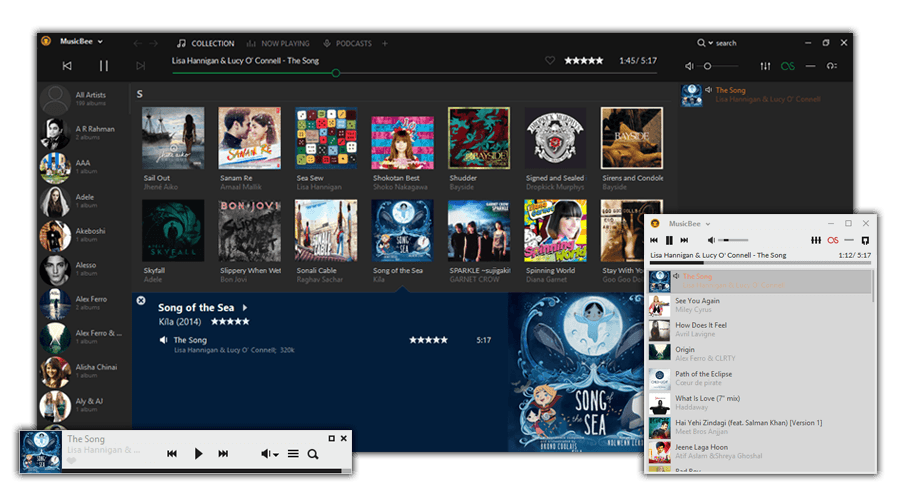 MusicBee is a simple yet strong music player. It can handle a huge library of music without any fuss. And the most amazing thing about it is its collection of plug-ins that can be installed to get added features. You can normalize and experiment with the sound volume through the music equalizer. Also, it is compatible to support every file format available.
5. Foobar2000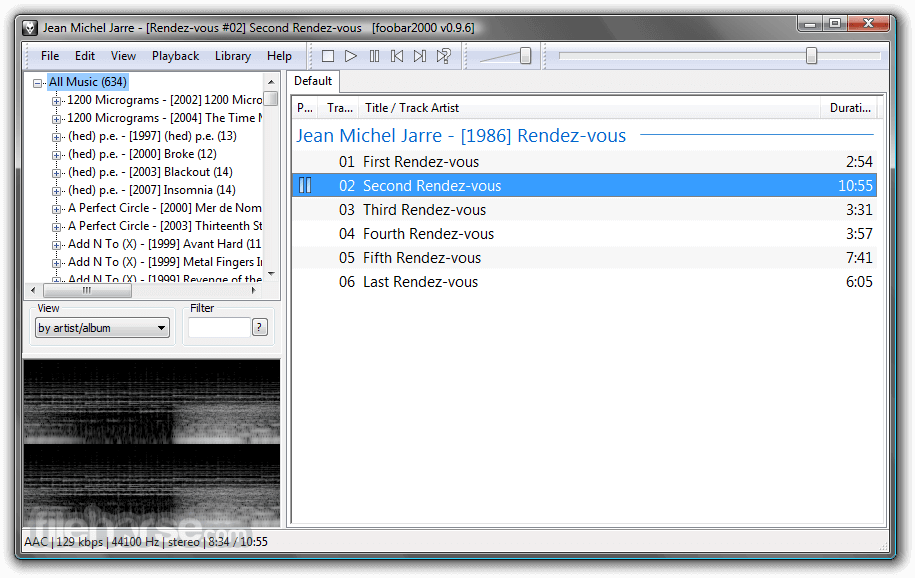 Foobar2000 is also a popular and most praised music player by Windows 10 users. Although it looks a little old, it still delivers you the best in-hand experience. It can play different file formats as well as CDs and DVD ripper content through DVDs. It can be customized as per your requirements and work as per your demand. Also, it's free.
6. iTunes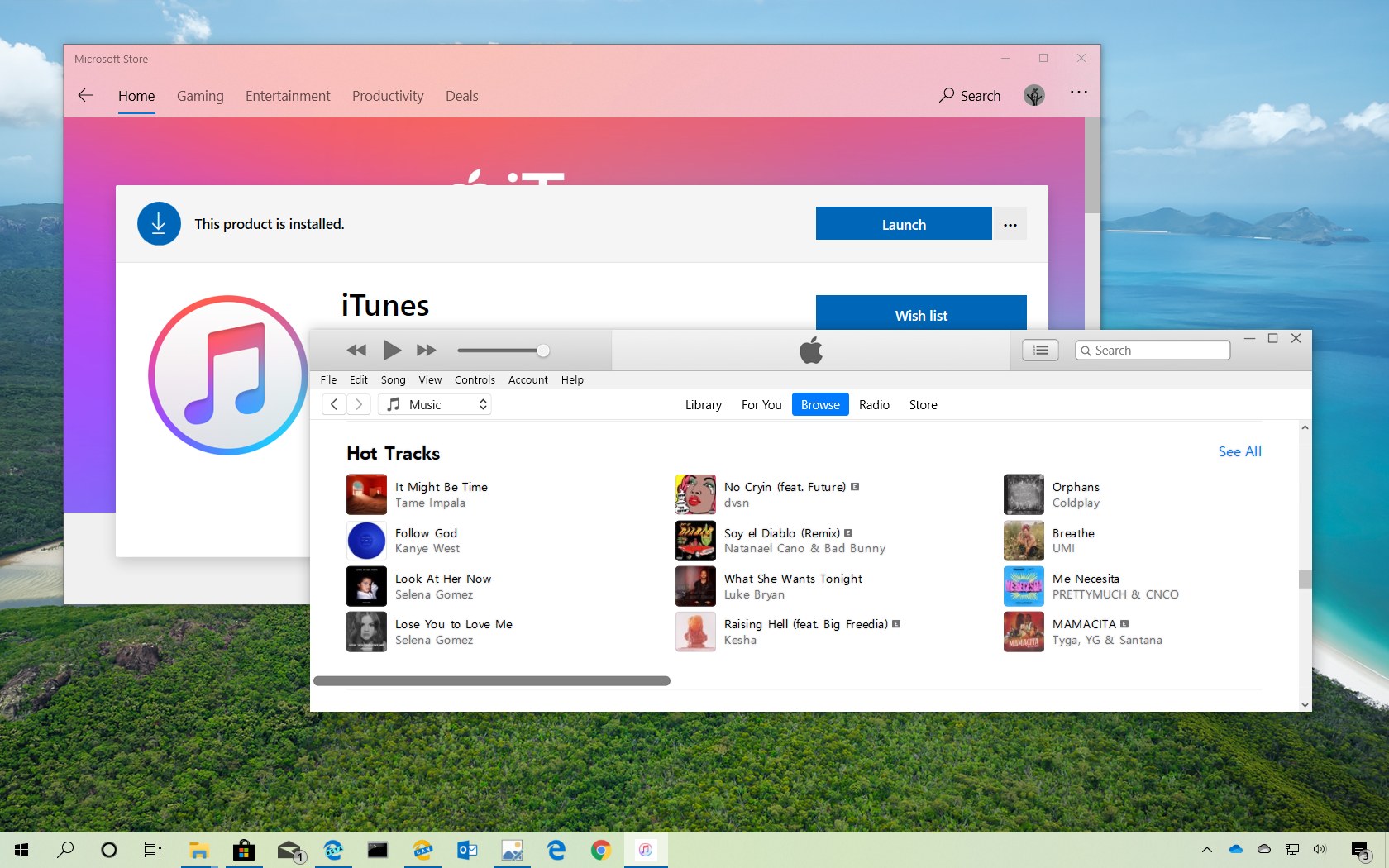 In terms of iTunes, only the name is enough. iTunes mainly focuses on iOS users. However, iTunes has made it a priority to give the Windows 10 user the best music experience as well. It supports file formats like MP3, WAV, ACC, etc. Also, you can listen to your favorite podcasts and music of different genres according to your taste.
7. AIMP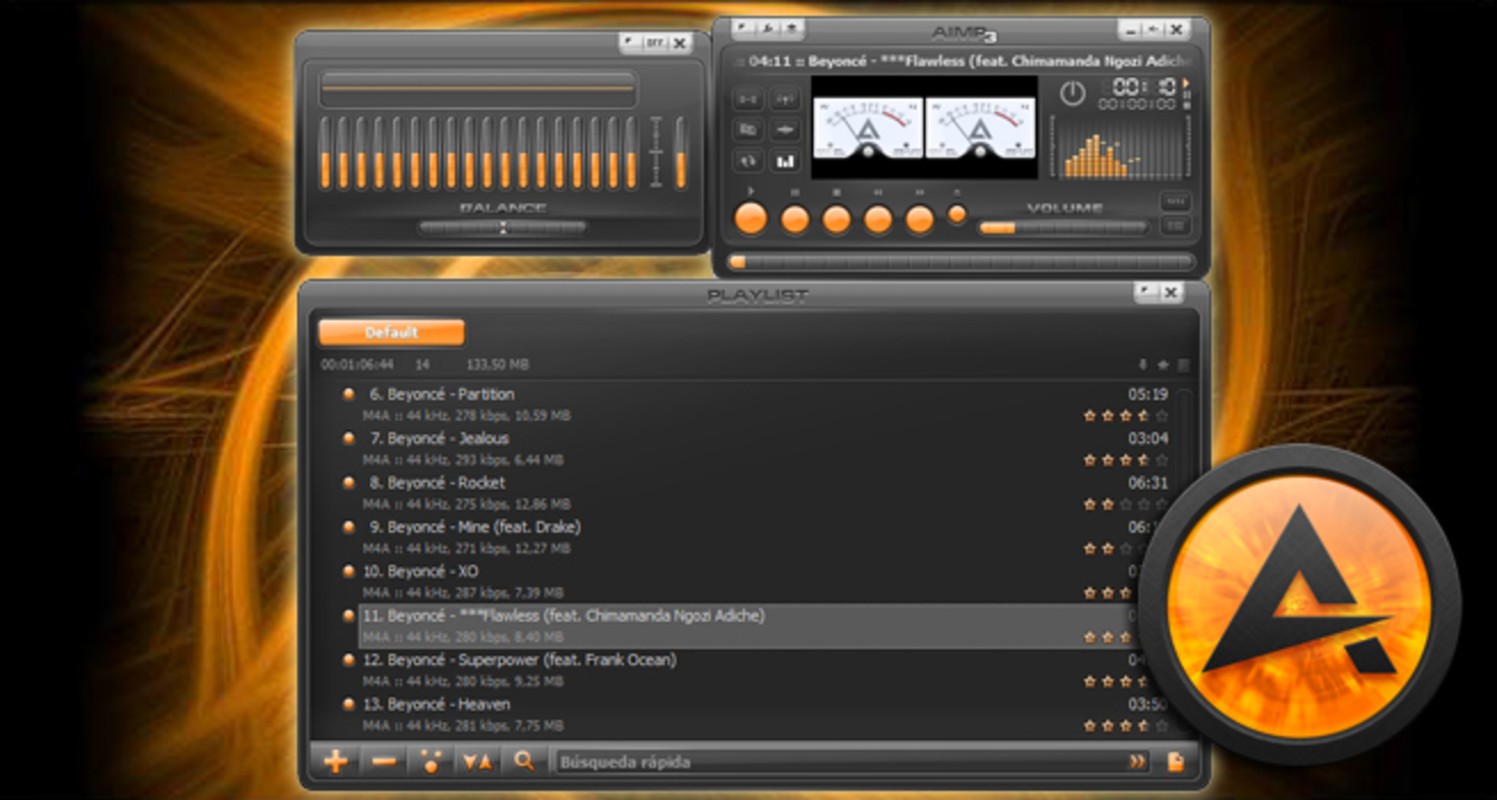 The great metadata feature of AIMP lets all the tracks get listed to one place, even if its all messed up. You can even set your AIMP library from collecting music from different locations i.e., online, offline, or even through DVDs. It is also compatible with added extensions and plugins to enhance the features.
8. Groove Music Player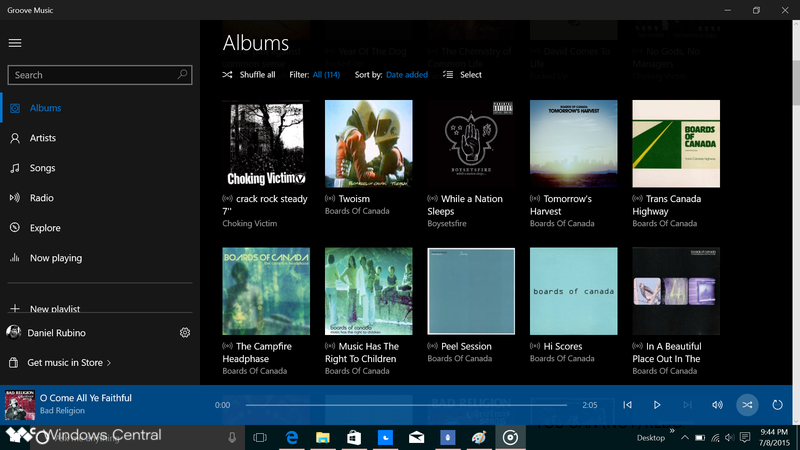 Groove music is another best music player for Windows 10. And it will definitely let you groove with its simple and elegant user-interface. You can customize your playlists by mixing up several albums and genres as per your choice. Unlike other music players, music and file management are easy to handle.
9. MediaMonkey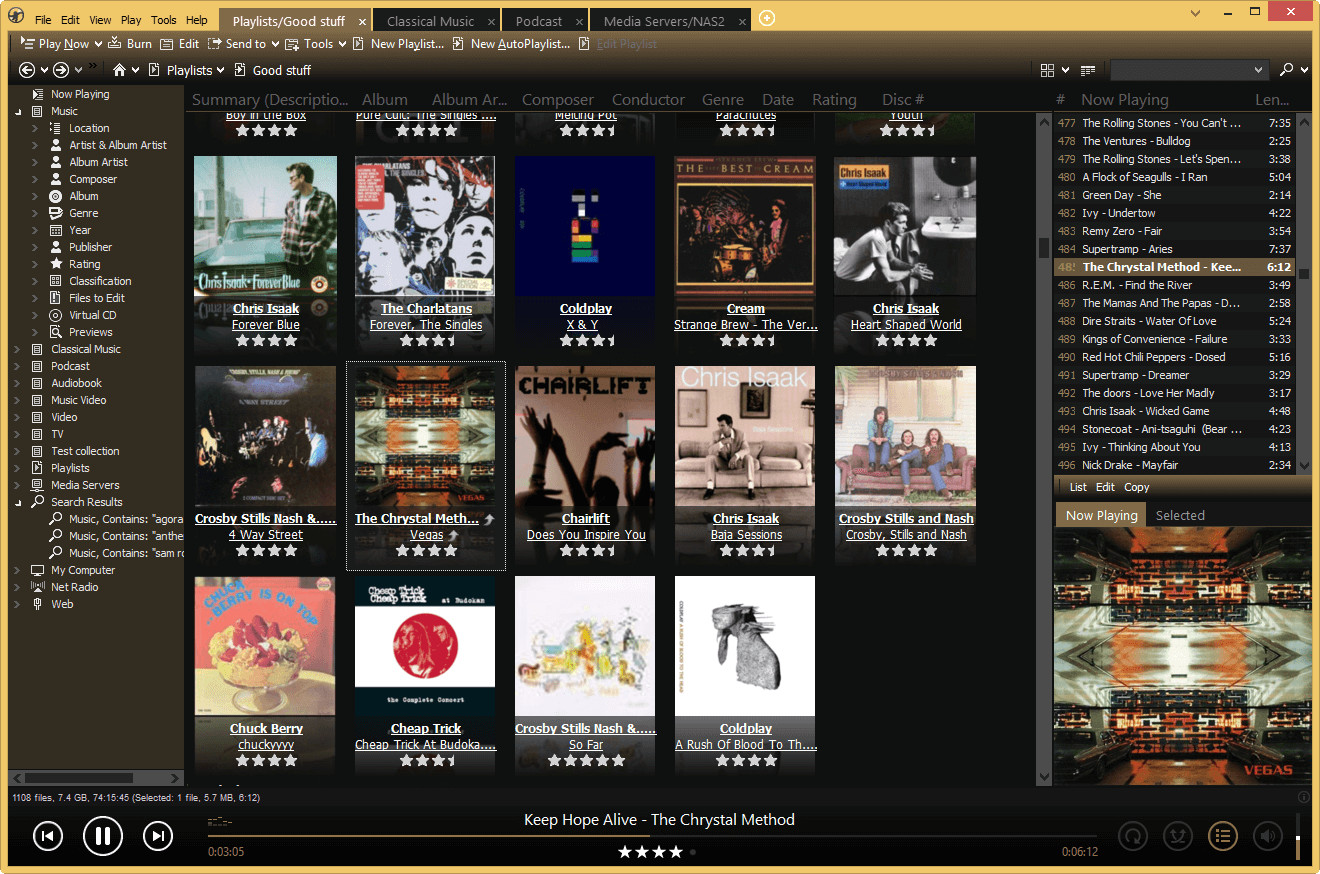 MediaMonkey is a media player with automatic tagging tools. It is compatible with audio and video both. MediaMonkey organizes all the songs of the music library according to the mood and genre. It can also tag the song while playing it. However, for manual tagging, you will need to get third-party plugins.
15 Free Music Players For Windows 10 With Equalizer
Now that you have come so far on this post. So, here are the 15 best music players available that can be used on Windows 10 to get the utmost pleasure by listening to your favorite music genre.
Final Words
So, in this post, we have discussed some best music player for Windows 10. While we have explained 9 of them, we have also listed the 15 best music players available with their download links. Hence, go through the details and select the music player that's the best for you. However, go with the authentic links to download these music players on your PC.