Apple TV is a lot more different than any existing setup. Whether it is listening to music or watching your favorite movies through iPad, iPhone, and AirPlay, Apple TV does it all. You can even browse different apps or games through the Apple TV's App Store. However, it requires a 4th generation Apple TV. So, in short, it is a full package that one cannot deny. However, you can only have fun under limitations. And that's why jailbreaking Apple TV is much needed.
Once you jailbreak the software, you can enjoy all the three-party apps, services, and systems on your Apple TV itself. And this is something that makes it interesting for iOS users. So, are you looking for a way to jailbreak Apple TV? If yes, this article can help you with it.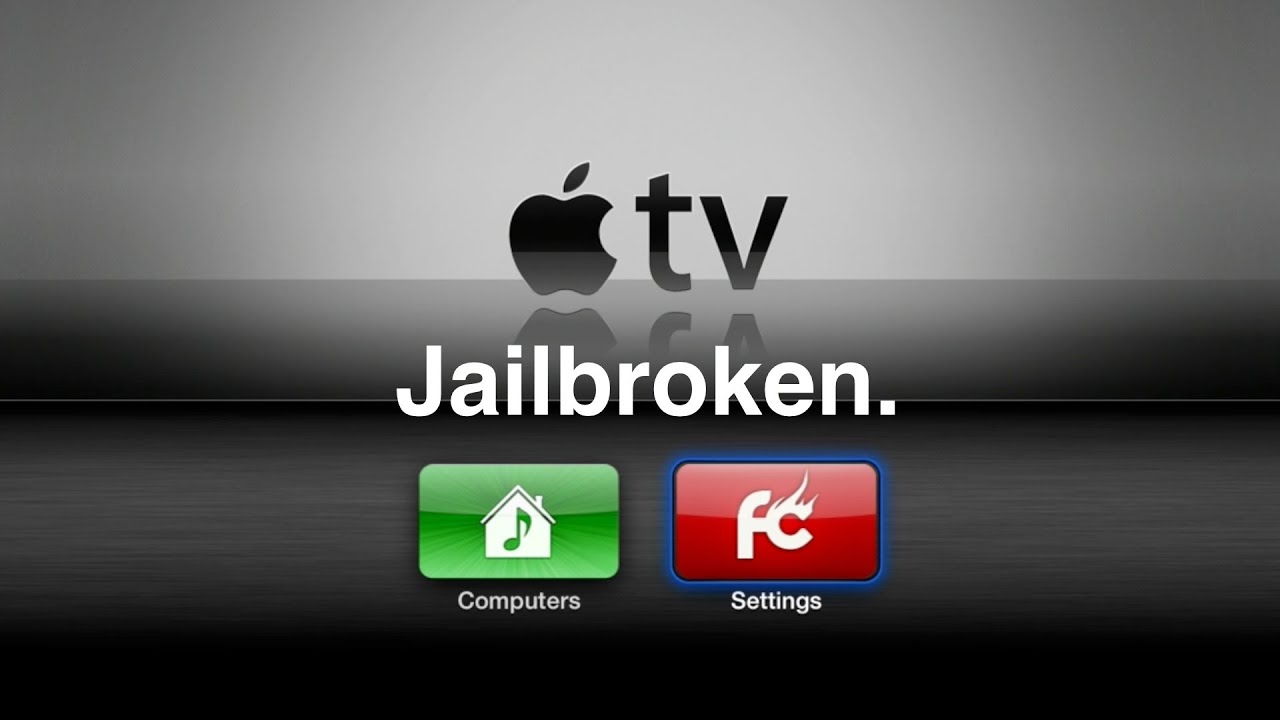 What is Jailbreak?
Jailbreaking is a process that enables you to install unofficial apps on your device. Apple users mostly use this process to remove all the software restrictions Apple applies to its devices. Therefore, once you jailbreak your Apple TV, you will be able to install all the third-party files and services.
However, you should know that jailbreaking is a violation as per Apple and strictly cautions its users against it.
What Apple TV Models Can I Jailbreak?
It is always possible to jailbreak almost any Apple TV. To date, Apple has launched five generations of  Apple TV. However, it is quite tough to jailbreak newer models.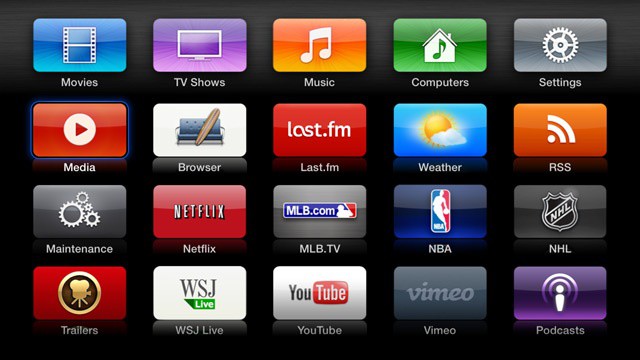 The Apple TV 2 is fairly easy to jailbreak compared to other models, while you cannot jailbreak Apple TV 3 model. However, you will find several websites claiming to jailbreak these models in exchange for money.
What happens is you lose your money, and they can't even jailbreak your device. So, beware of such scams! No matter what they say and how genuine they may seem, there is still no jailbreak tool for Apple TV 3.  
How To Jailbreak Apple TV?
You can use Seas0nPass to jailbreak the second-generation Apple TV running on iOS Firmware 5.3. It is the most reliable method to use and is available on the Firecore website. To know how it works, you need to follow some steps. So, let's take a look at these steps in detail.
Firstly, download Sea0nPass (for MAC, for Windows) on your computer. The software is available in Mac and Windows versions both.
Go to Downloads and unzip the file and store it in the Applications Folder.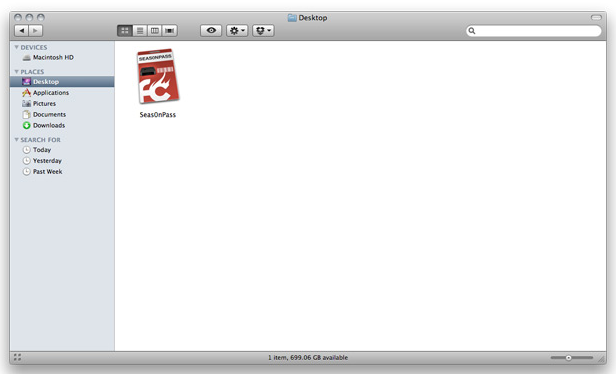 Open Sea0nPass and click on Create IPSW. It will start the jailbreak process.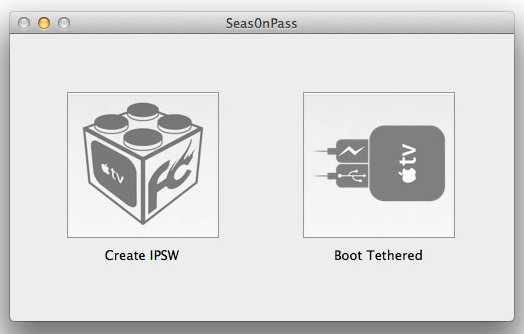 Now, when indicated, get the Apple TV remote and press the Menu button and Play/Pause button.
Connect the PC/Mac to Apple TV with the USB Micro cable.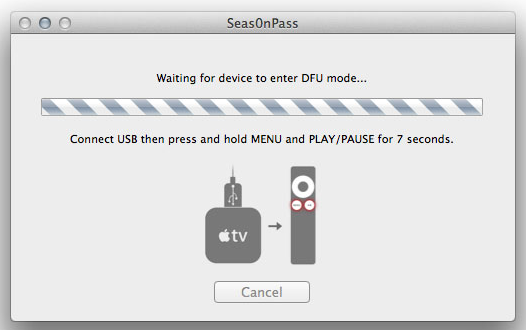 The latest software for Apple TV will be downloaded by creating custom 'Jailbroken' files.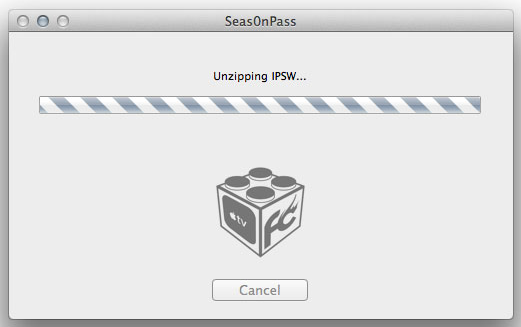 Once done, the See0nPass will restore automatically.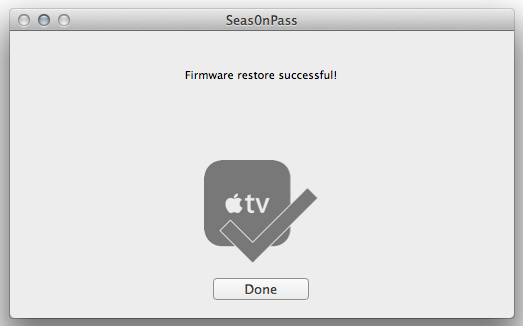 When you complete the installation process, the FC icon will become visible on the home screen of Apple TV. And this icon will temporarily take the place of the Settings icon.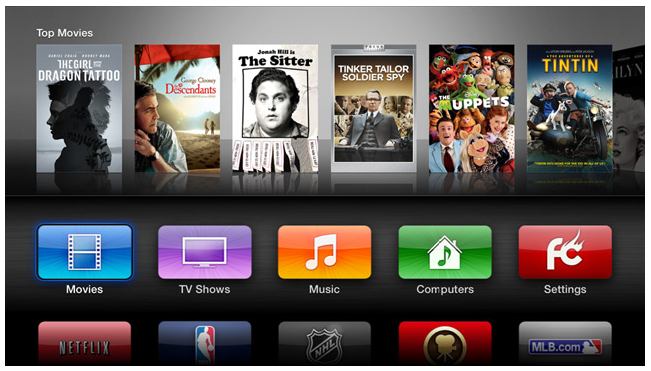 And now, as you can see, the Apple TV is totally open to all third-party apps and games. However, the above method does not support some of the devices, so we will need to download and install a tethered boot. To learn more about it, let's move to the next section.
How To Install Seas0nPass As 'Tethered boot'?
Several software versions need a tethered boot to install Seas0nPass. However, it is not the most convenient method as you need to connect your PC to Apple TV every time to start up. Also, note that you have to disconnect Apple TV for some time after installing a tethered boot.
Launch See0Pass and choose the boot tethered option from the screen.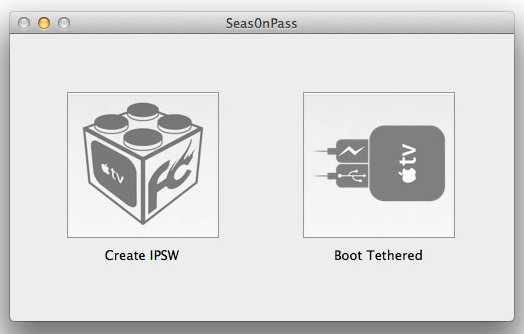 When asked, connect the PC to your Apple TV. Now connect the power cable. Once done, hold the MENU and PLAY/PAUSE for 7 seconds.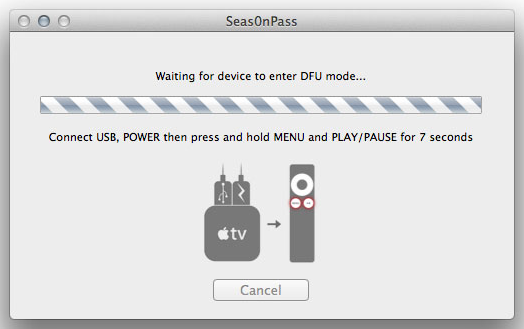 Next, wait for a while until the tethered boot will get automatically completed. Now, remove the USB cable and connect it with the HDMI cable.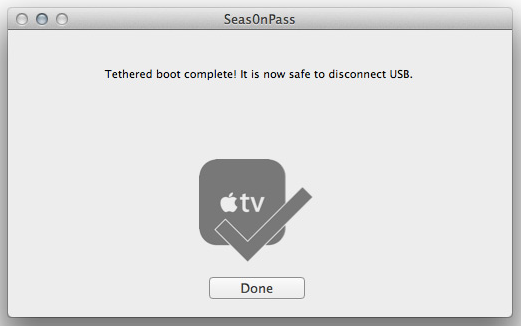 The key is to connect the HDMI cable before the Apple TV light stops flashing. And don't worry, you will get ample time to do so.
How To Use Apple TV After Jailbreak?
So, are you thinking about what to do after jailbreaking Apple TV? Well, the first thing you can do is install the TV Flash on your device. Once done, restart your device. Now, go to the Manage Extras tab, where you can download and install whichever apps you want. It is the ultimate media center that you need. The software prices are around $29.99.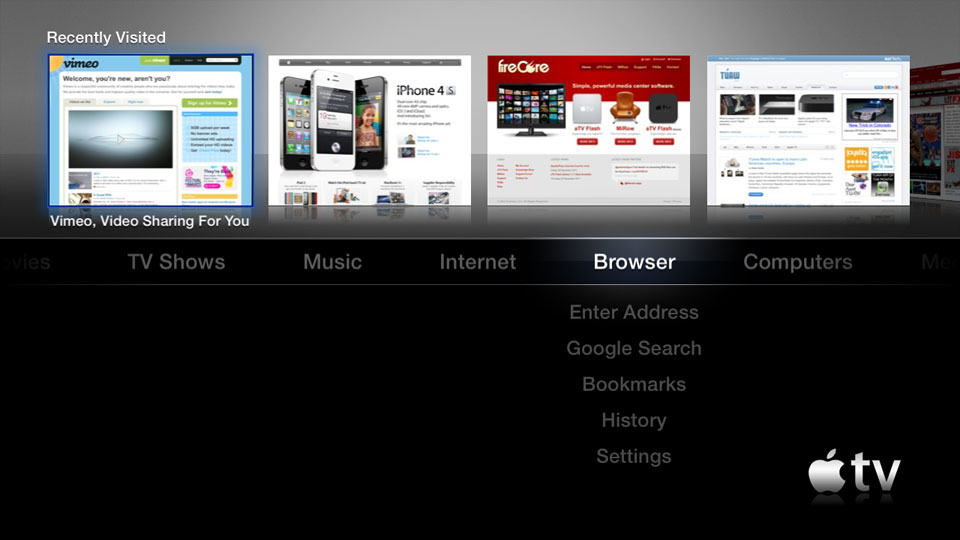 All you need to do is install the software on your device and then take advantage of web browsing, multi-media format, and the ability to install different apps. You can also enjoy weather widgets, newsfeeds, and other necessary tools, along with the Apple features available.
Final Words
Jailbreaking the Apple TV is not always a good idea. You can encounter security issues. Besides, if you own a new model of Apple TV, then all the features that you get from jailbreaking are available on tvOS apps. However, if you are using a second-generation Apple TV, then this blog post can help you. Also, there might be other tools as well to jailbreak Apple TV; however, we'd suggest you opt for genuine tools and don't fall into the trap.