Hey, are you in search of usernames for Instagram? If yes, then it's your luck that you wandered upon this page. Instagram is a free, online photo-sharing application and social networking platform that allows its users to edit and upload photos and short videos through a mobile app. It can be tough finding the perfect username. So, let's begin this article and end your search for the best Instagram usernames.

Best Instagram Usernames to Save Your Time
Your username, also known as a handle, is the string of characters that appears at the top of your profile. It's what appears after the @ symbol, and it's how you will be recognized on Instagram. So, you ought to have a username that makes people take notice of you. I have found you a few hundred usernames that fall into categories such as funny, cute, clever, cool, classy, and naughty.
1. Funny Instagram Names
It can be tough to think of funny usernames but don't you worry, I have selected some of the funniest usernames you'll ever see.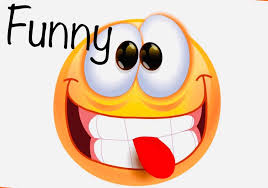 Eye Roller
Dry Fisher
Tricky Mind
Serious Haha
Sober Slap
Mind Freezer
Daily Punch
Seven Shots
No Rules
No Limits
Lol Fool
Disco Psycho
Liver Dropper
Frustrated Monk
Angry Eagle
Mental World
Baking Brain
Tiny Wrestler
Legal Heartbreaker
Zombie Edge
Mean Beauty
Madam Maid
Miss Kick
Planted Brain
Wrong Advisor
Last-Min Stand on the Earth
kiss-my-axe
 king_0f_dairy_queen
 dildo_swaggins
 shaquille_oatmeal
 ask_yo_girl_about_me
 hanging_with_my_gnomies
Little Gorilla
Tattoo Puncher
Darling Dragon
Still Dancer
Instant Genius
Winning Loser
Mad Boxer
Big Thumb
Walking Statue
Blue Bus
Breakup Master
Little Fingers
Apothecary's Weight
Stilt Walker
 big_mamas_house
 hugs_for_drugs
 bill_nye_the_russian_spy
 hoosier_daddy
 intelligent_zombie
 hugo_balls
 stinky_pinky
 fast_and_the_curious
 bad_karma
 tea_baggins
 average_student
 protect_ya_neck
 sloppy_wet
 matthew_high_damage
2. Cute Instagram Names
There are many cute usernames that one can use as per their need. Some of them are listed below.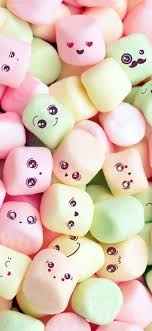 alwaysaugst
paperinashes
spellboundead
twinsforfashion
lovehunter
virshereads
angels_basket
rubysunn
randomactsofpastel
blousesandhouses
kissesandmartini
forgoodluck
vanillaatack
girlganggoodies
flowerbean
isntitdarling
moonstrucktraveller
sunshinegyspy
saltsandandsmoothies
booksandpeonies
margoandme
fleurlovin
enjouecollectif
infintesoul
theseafiles
zuluandzephyr
junemoment
skyeandstaghorn
poketo
moonjuice
alchemyworks
mintandrose
coastbycoast
oliveandjune
alohabeachclub
pennyweight
hazelandpine
houseofhoney
withmercii
thesunriseshack
monsoonblooms
floufrouu
morelight
rowiethelabel
blush. and.ochre
indigosparkle
stellarflower
sharing_genes
champagnefabulous
mintandrose
bookaesthetic
mellow.doodles
aseriesofevents
flightsnotfeelings
busyreading
harrystyleslover
hogwartssortinghat
velvetandlinen
sherskinjournal
pistache.blog
selfcare4yu
livincool
thewildfeminine
lifebutterflyeffect
fillinyourblanks
selfcareadvocates
mirrorsreflectyou
justonemorepage
3. Clever Instagram Usernames
For those clever people out there who think they need a username that should look smart too. So, here are some usernames that I feel are suitable.
Super Face
President Punch
Telling Big
Problem Repeater
Boring Nose
Past Eraser
Silent Singer
Dare to Face
Mistake Manager
Famous Cat Planet
Life Racer
Peace Fighter
Irritating Love
Foolish Admin
Teasing Puppy
Drama Creator
Obvious Dump
Mindset Player
Love Donor
The Sentinel
Bachelor Teacher
Freak of Instagram
Crazy Leader
Laughing Bird
Tree Walker
Baby Face Killer
Double Trouble
Ludacris Lunacy
Waiting Room Man
Firewinds
4. Cool Instagram Usernames
I have also listed some cool usernames for all those cool people out there. Now that you have all the inspiration you need, it's time to rethink your usernames or create a new one for yourself.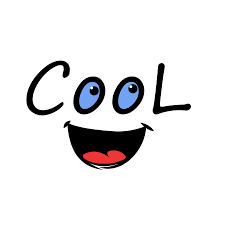 TurboSlayer
CrypticHatter
CrashTV
Blue Defender
Toxic Headshot
IronMerc
SteelTitan
StealthedDefender
Blaze Assault
Venom Fate
DarkCarnage
FatalDestiny
UltimateBeast
Masked Titan
Frozen Gunner
Bikerboy
Darksaber007
maverick23
dracbaby
roadrunner
flyingthunderGod
demonslayerrz
armouredtitan17
dynamicstriker
kirA
babygurll
rockrider
cannondale
amd_ryzenGx
HRS_marine
anonymous_girl
Art3mis
M.E.C.Hboy
I-RoK
passionateGamer
urwellwisher69
ryuga
dragon_emperor
pegasus_xd
God_Of_War
Kratos_ccx
Hades__
WraTh_ofZEUS
Katana__5
Athena_
Fukuma_Mizushi
Captain_Zeus
RoNiN_
Grinder377
the_Damned
5. Classy Instagram Usernames
Classy can refer to someone who puts a high standard on the way he or she behaves. So, here are some usernames I feel are classy.
King Eyeball
Miscreant Queen
King Mammering
Valiant Prince
King Elf
Prince Heaven
Swag Prince
Tiger Baroness
Stalwart King
Famelicose
Malagrugrous
Stymphalist
Soothsayer Princess
Lanspresado
Sanguinolency
Widdendream
Gowpenful
King of Those Who Know
Queen of Diamond Eyes
Ace of Baseball
Pieces of Minds
Houses of the Holy Water
Machine Rage
Masters of Disasters
Motionless in Red
Arc Arsenal
Patterns Against Users
The Shape of Insta to Come
Ivory Tickler
Basement Jammer
Evening Serenade
Soprano Sensation
6. Naughty Instagram Usernames
If you are someone who requires something naughty to use as your username then we have got just the right names for you.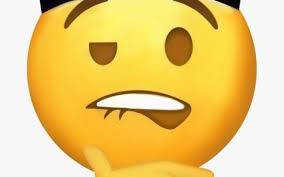 Little Texas
Winning Ex
Wow How
American Ape
Lovely Devil
Drama Gram
Brainy Clicks
Extra Loud
Ninja Nun
Imported Sense
Bounty Banana
Slipping Gold
Capital Punch
Clever California
Silent Jazz
Hi Bye
Wish a Fish
Center of Mental
Fly Like a Rat
Best in Bad
Bald Saloon
Day Owl
Disco Cop
Pick a Sick
Balloon Face
Biggie Small
Freedom Belly
Helping Max
Gorgeous Junk
Serious Fart
Blessed Bang
Furiously Famous
Cream Hen
Beauty Blast
Hero of Itching
Bad Boy
Beast
Big Boy
Big Daddy
Nevada Nines
Big Guy
Big Papa
Bond
Boy Toy
Cowboy
Cucumber
Daddy
Dirty Boy
Bella
Bonita
Bubble Butt
Bubbles
Butter Butt
Butterfly
Final Words
If you find any of the usernames suitable to your need then you can go ahead and use them. Moreover, if you are thinking of creating one for yourself then keep in mind that it should also reflect you as a person and your hobbies or passion also, it should be unique to you and shouldn't be too revealing about your personal information as it could land you in unnecessary trouble from hackers. Also, you can use the names of characters from your favorite cartoon, anime, or T.V show.
I conclude the blog here and I hope that you found this article useful and had fun reading it. Don't forget to drop down other funny and interesting usernames in the comment section.