Tiktok and its popularity have always been at the highest peak. Some people post videos while some watch videos on this media app. Moreover, it has become a source to showcase their talents. And sometimes, when you watch the coolest video, you get the urge to share it with your friends. In that case, you need to know how to download TikTok videos. Also, you can download these videos without the watermark.
And this blog post is all about it. Not only will you learn to download videos on mobile but also you will learn to download them on the PC. So, let's not hold on much and start with various methods to save and view these TikTok videos offline.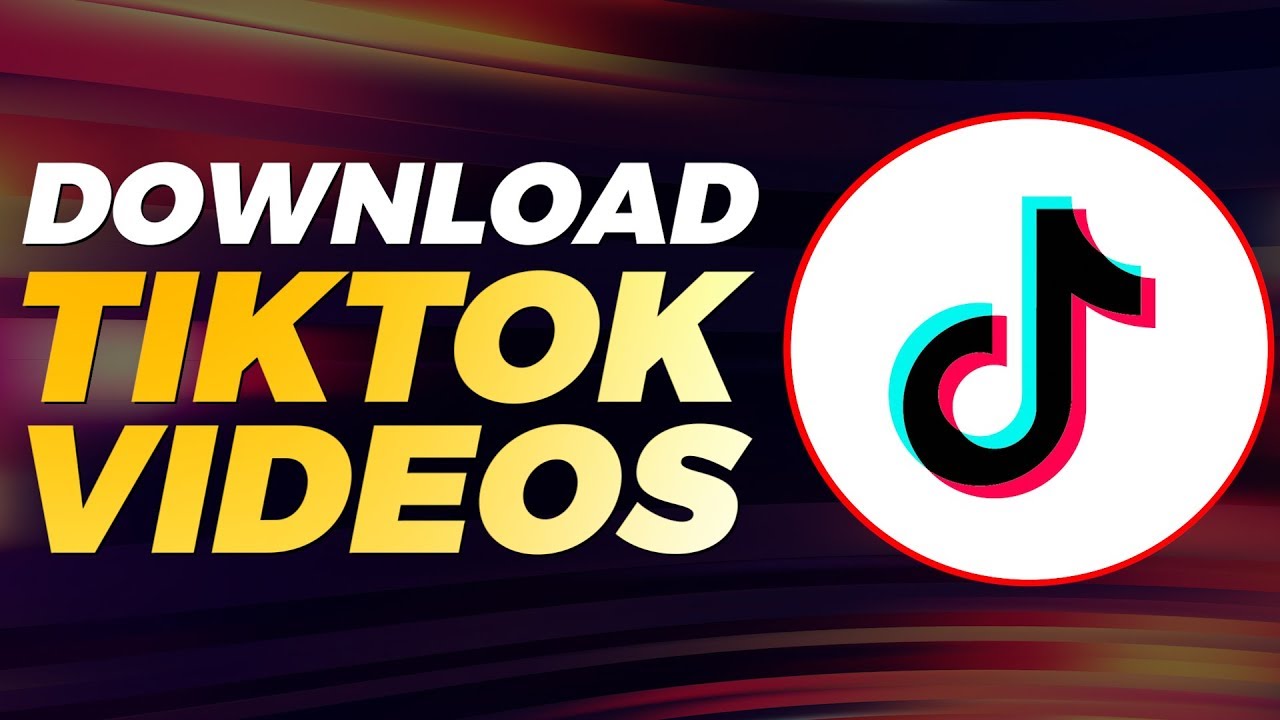 How To Download TikTok Videos?
Well, there is no single person in existence who does not know about TikTok. It is a video sharing service available for people around the world where you can make fun short videos. Mostly, people engage themselves with the latest trends available on the app. Also, there are users who share valuable videos like cooking tips, health tips, and much more.
So, if you are wondering about saving these valuable videos and sharing them with your friends. Then just read the below-mentioned methods and download those videos on different devices like PC, Android, etc.
1. Can You Download TikTok Videos On PC?
Although TikTok is not available for PC. You can still view the TikTok videos through the official website. Also, you can enjoy TikTok through the Bluestack emulator. So, if you want to download these videos online then you can try these options.
1. Use Chrome Extention 'Instant' to Download TikTok Videos without App
The Chrome Extention 'Instant' helps you to download TikTok videos online. All you require is to install this app through chrome. So, follow the below steps to make the download.
Open Google Chrome browser and search for Instant extension. Click on Add to Chrome to install it on your device.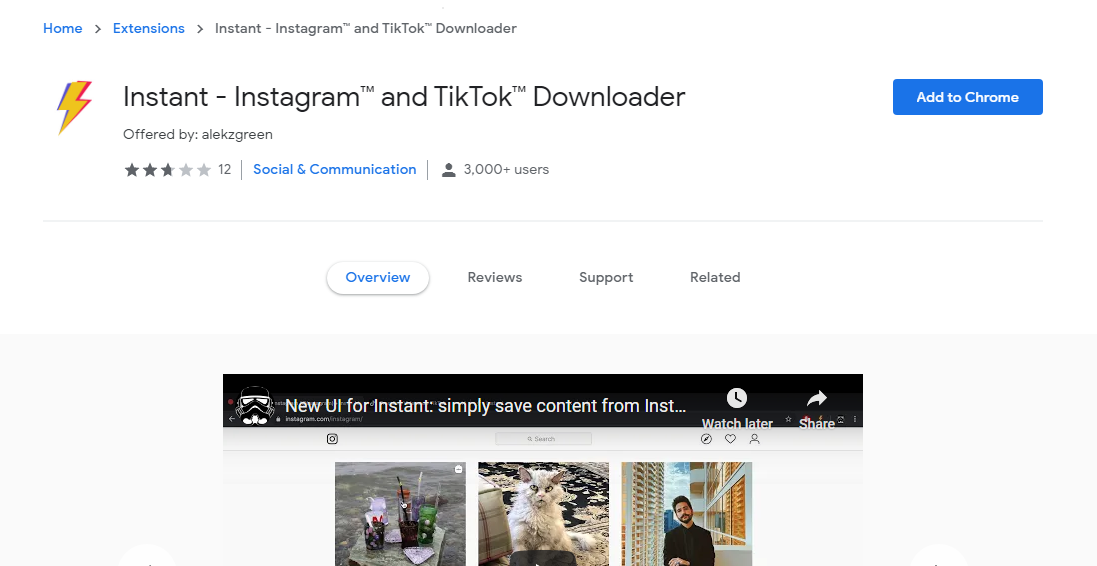 Go to the TikTok video you want to download.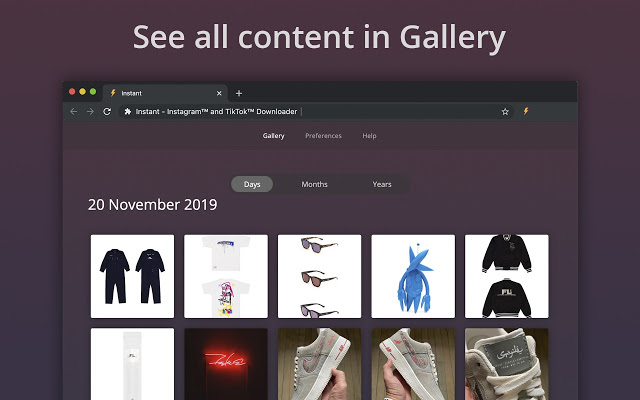 You will find the Instant tab available at the top right corner of the screen.
Right-click on it and open Options.
Now you will be able to see all the saved videos on your screen. So, select the one you want to download and click on the Download button.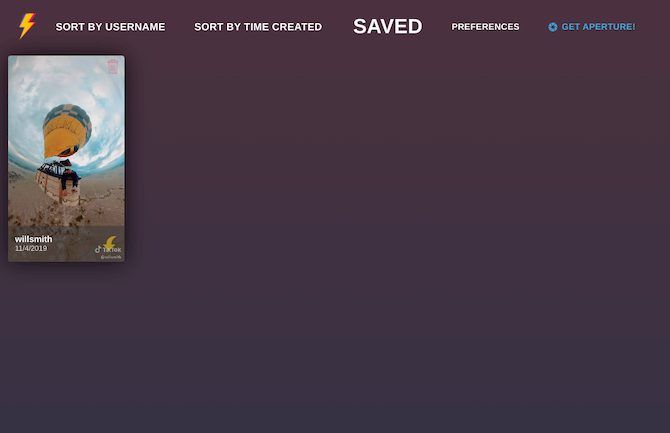 You can also go to Preferences and enable Automatically download saved videos on the computer to activate the automatic download option.
And this way, you will be able to watch the Tiktok videos offline. That too whenever you want.
2. Through MusicallyDown
Musical.ly is also one of the apps that helps you download TikTok videos that too hassle-free. Just follow some simple steps given here.
Visit the official site of TikTok and search for the video you want to download.
Through the search bar, copy the link to the video.
Now, go to the official website of MusicallyDown and paste the copied link here.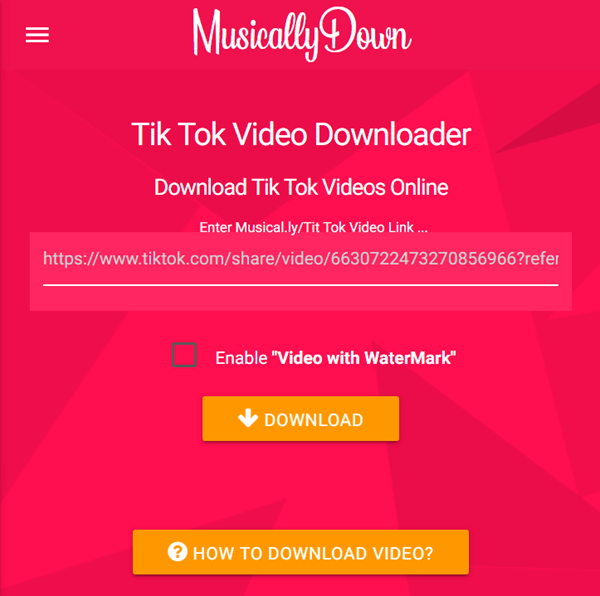 Select the video format you want to download which suits you the best.
Click on the Download Video Now button.
After completing the last step, the video will start to download and it will be saved on the PC.
2. How To Download TikTok Videos On Android?
TikTok gives you access to millions of videos. And hence it has all the given functions a person is searching for. Many people are not aware that TikTok itself gives you access to a built-in option to download videos.
Open the TikTok app on your Android phone.
Search and play the video you want to download.
Click on the arrow displayed on the right side of the screen.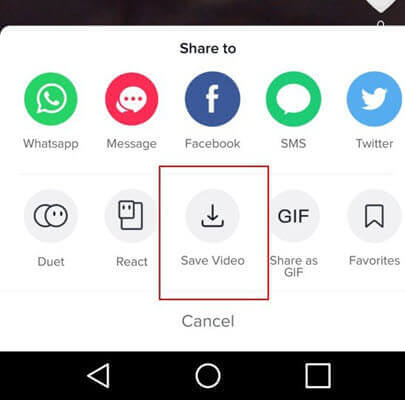 From the list of all the sharing options, choose 'Save Video'. After which the video will start downloading itself.
Now, wait for a while to complete the download procedure. And enjoy your favorite videos offline whenever you want.
3. Download TikTok Videos On iPhone?
If you are wondering how to download TikTok videos on iPhone then just follow the detailed steps given below. Although the steps are similar to the previous section, the difference in the position is slightly different as compared to Android.
Open TikTok on your iPhone or iPad. Or click here to download.
Play the video that you would like to download and click on the Share button.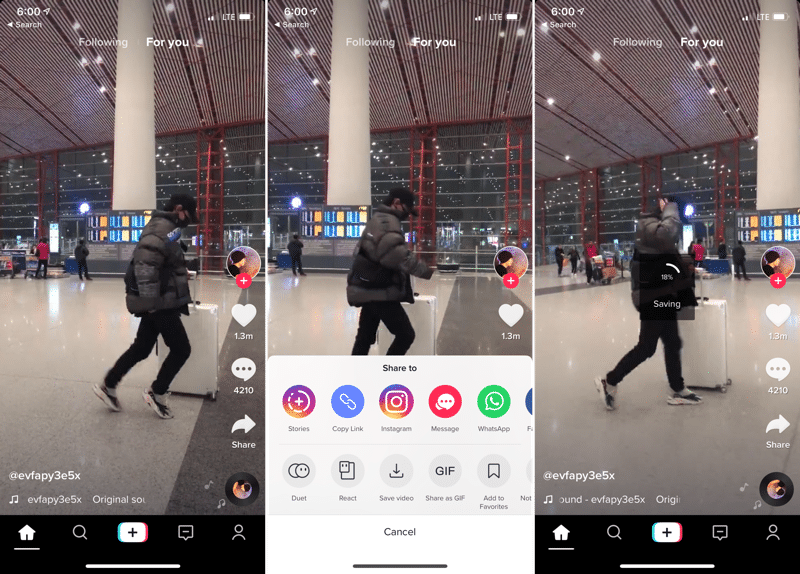 Now, look for more options in the list and select Save Videos.
Wait for the download process to complete.
And that's it. The video has been successfully downloaded on your device. Anyway, you can also save the video on iCloud and empty up space from your device.
4. How To Save TikTok Videos Without Watermark?
There are several options to share TikTok videos on other social media platforms. And Instagram too can help you save your favorite videos by saving the video in the Gallery. So, let's take a look at the steps involved in this process.
Open TikTok on your device.
Play your video after searching it on the search bar.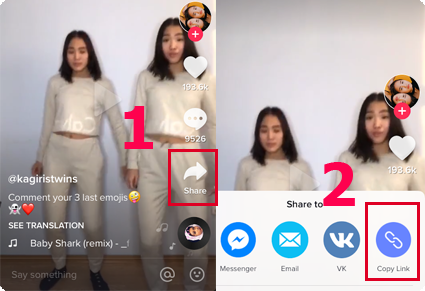 Click on the arrow placed on the right side of the screen. From all the sharing options, choose Instagram Stories.
After a while, you'll be redirected to Instagram.
And now, save the video in your gallery.
That's it.
Final Words
Finally, we came to an end with this blog post. We hope the steps mentioned by us will help you download the TikTok videos with ease. Also, now that you know how to download TikTok videos easily. I guess this is going to keep you occupied for a long time now. So, enjoy sharing your favorite videos with your friends and family from wherever you like- be it mobile, PC, tablet, etc.