A new PC or laptop comes with a default mouse sensitivity that is comfortable for most users. Sometimes you might want to change your mouse sensitivity due to various reasons like your default sensitivity would not be very comfortable for you or your mouse might too slow for your FPS shooter. Don't worry I got you covered.
This article will cover how to change mouse sensitivity on Windows and Mac PCs.
How To Change Mouse Sensitivity On Windows PC
We have covered many ways by which you can change mouse sensitivity on your Windows PC in a matter of minutes.
1. Change Your Pointer Speed
The best way to make your user experience much smoother you would be to change your pointer speed it will allow your pointer to run faster. This will help you to use your mouse better and it would make your mouse more responsive.
Step 1
Open the start menu that is on the bottom left corner of your screen.
Step 2
Click on the settings icon which will be located above the power icon on the left-hand side column of the start menu.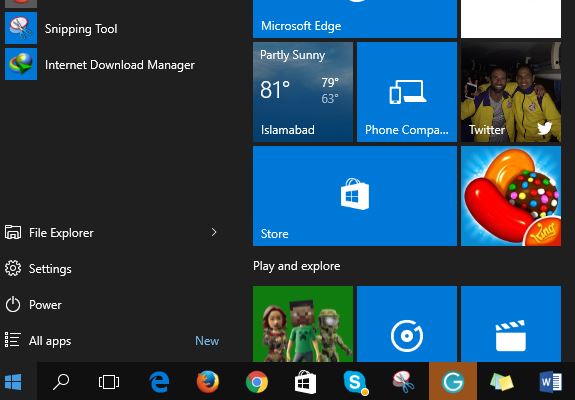 Step 3
Go to the settings panel click on the devices menu there you will find an option "mouse" click on it.
Step 4
On the right-hand side, you will see an option saying additional mouse settings click on it and it will open a new window.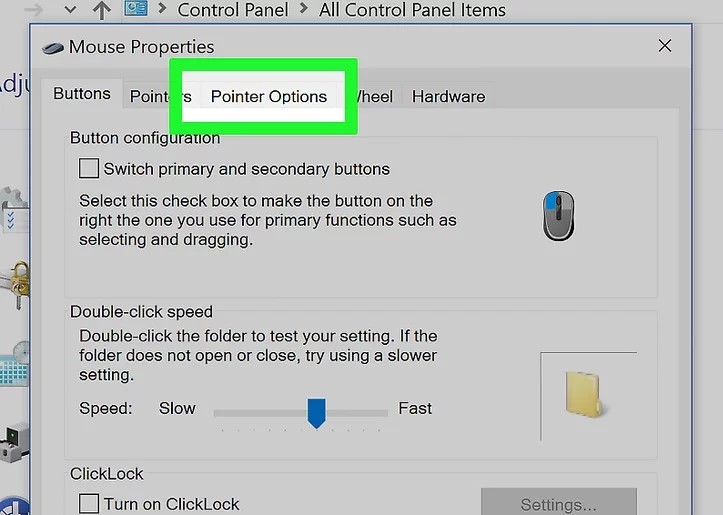 Step 5
Open the pointer options you will see a slider on the top of the window use it to adjust your mouse sensitivity. Slide it right to increase the mouse sensitivity or slide it to the left to decrease your mouse sensitivity. After you've found your sweet spot click on apply and then press ok to save the pointer settings.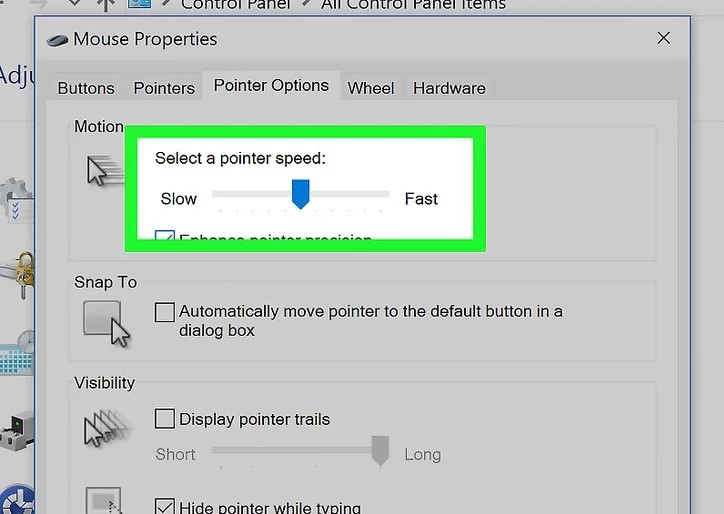 Tip: if your mouse still moves quickly then uncheck " enhance pointer precision ".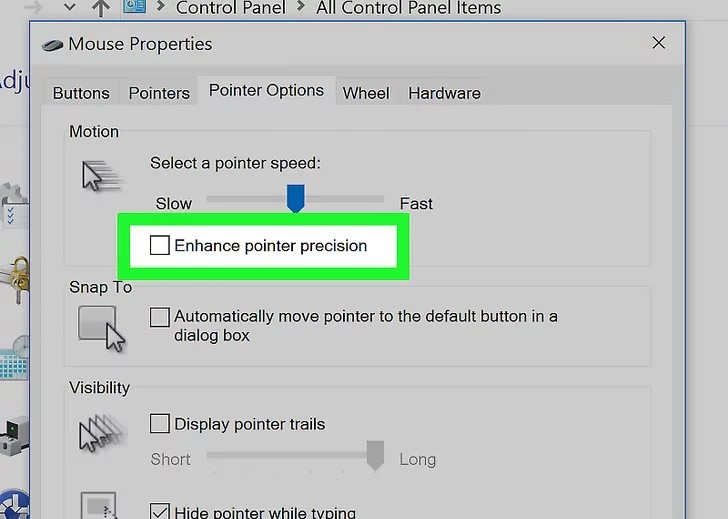 2. Modify Your Mouse Registry
When you change your mouse registry it helps you change the maximum limit which is allowed by default. You can change it to whatever you like. But if you don't feel comfortable changing the default values of your system then you might want to skip this one.
Step 1
You can do this by hitting the windows button + R. This will open the run program wherein you type "regedit" and press enter.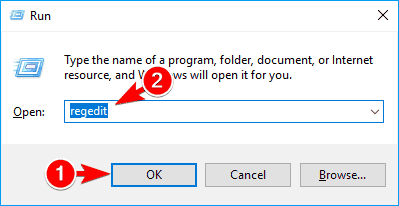 Step 2
In the registry editor go to HKEY_CURRENT_USERControl PanelMouse and double click on mouse speed.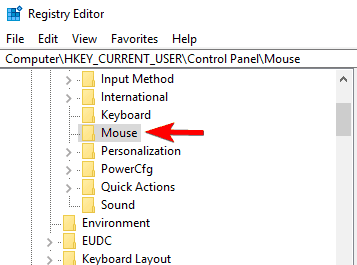 Step 3
After this change the value data from 1 to 2.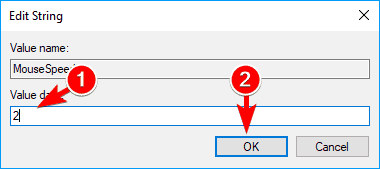 3. Modify Mouse DPI Settings
Most gaming mouse nowadays comes with a DPI button that helps increases the pointer speed. This makes your mouse move faster and more responsive.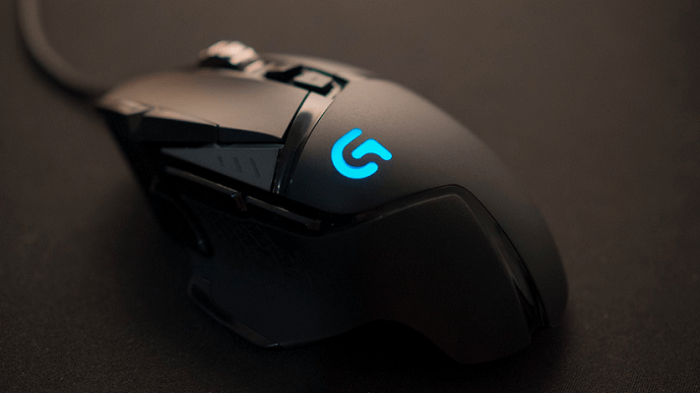 You can use this DPI button to alter your mouse sensitivity between gaming and casual working. This is the best solution to your problem as a gaming mouse nowadays is pretty cheap and is quite good.
This method only works if you have the DPI button on your mouse.
4. Third-Party Mouse Software Settings
This one is for those who have a high-end gaming mouse.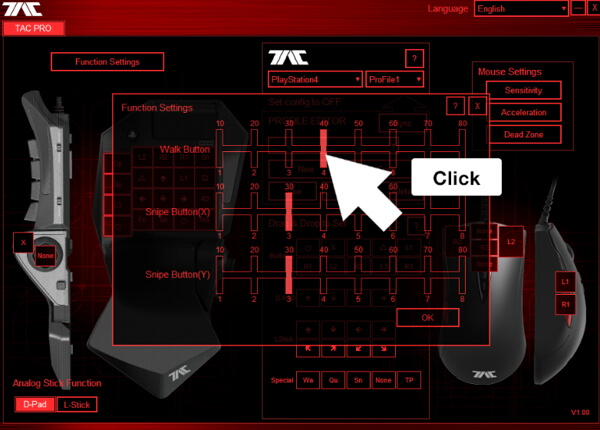 A gaming mouse has a dedicated software that lets you customize a lot of things like button settings, it also lets you change your mouse sensitivity. You can also switch between different levels of sensitivity through this software.
How To Change Mouse Sensitivity On Mac?
Below are ways by which you can change mouse sensitivity on MacOS.
1. Preferences Settings Option
Just like windows in a Mac, you can change your mouse sensitivity this would make your mouse feel more responsive which in turn would make your experience much more comfortable. A laggy pointer makes you feel like the whole system is very slow and unresponsive. So here are a few steps that you can go through.
Step 1
Click on the apple icon on the top left-hand of your screen, this will open your apple menu. Click on "system preferences".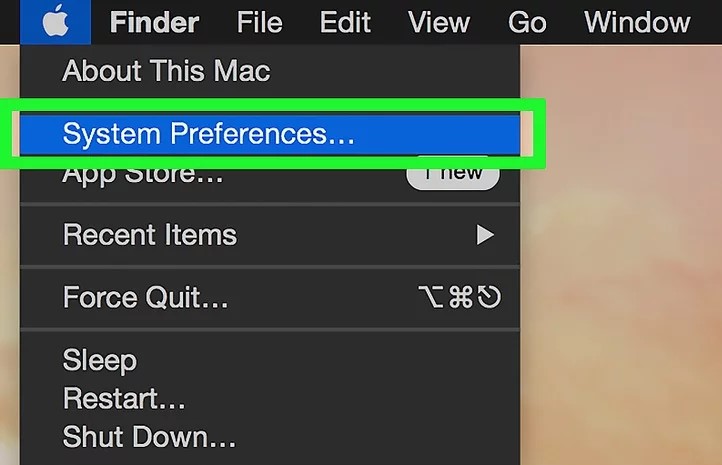 Step 2
If you have a MacBook then click on the trackpad in the new window and if you have an iMac the click on the mouse option.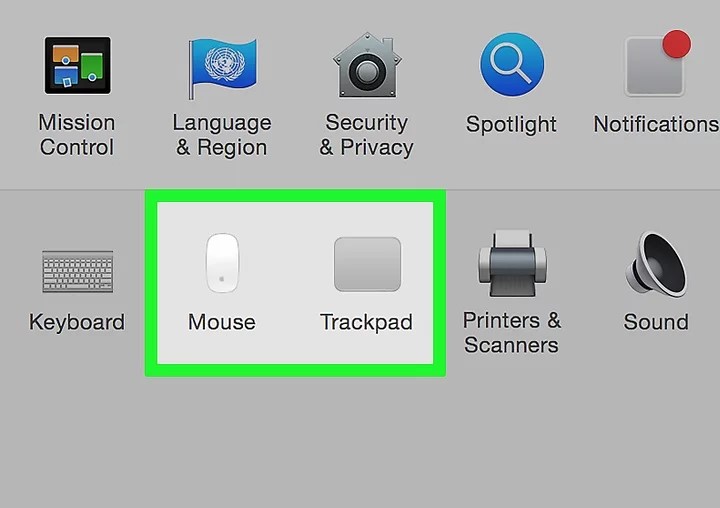 Step 3
A new tab will open where you can use the slider to adjust your mouse sensitivity. By sliding towards the right you can increase the sensitivity of the mouse and by sliding towards the left you can decrease the mouse sensitivity.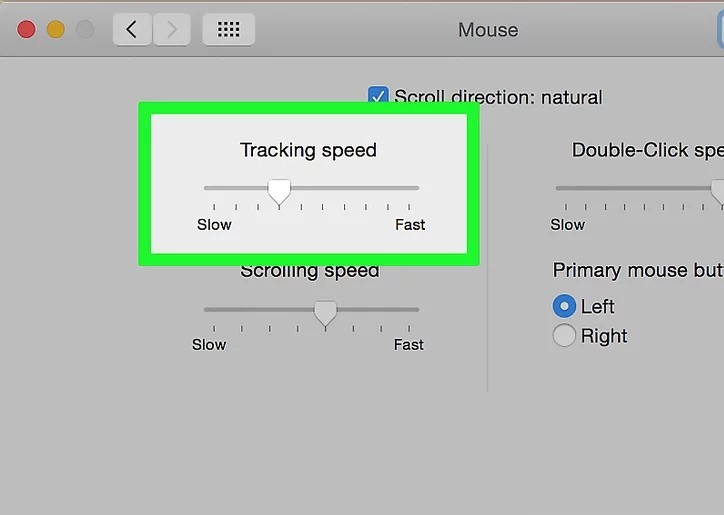 Step 4
Exit the system preference window and it will save your changes. After this test out your sensitivity.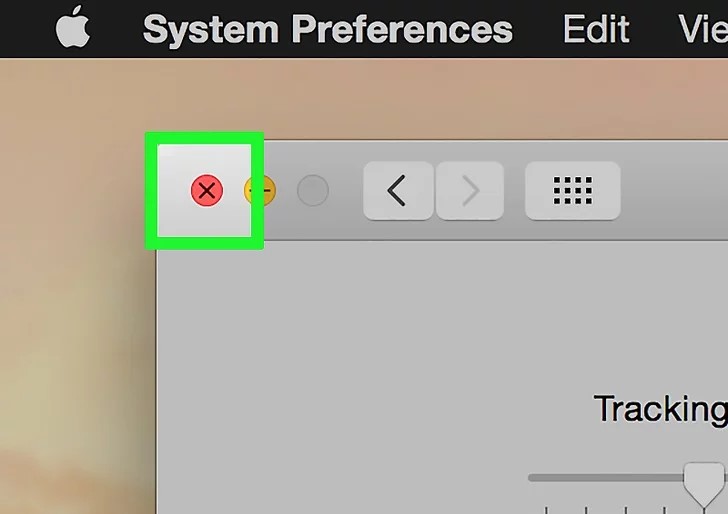 2. Change The Default Value Of Your Pointer Speed
If your mouse sensitivity is at your sweet spot and still your mouse feels like it's lagging then you might want to change your default pointer speed. Here is a step by step guide on how you can do that.
Step 1
In the Spotlight search type terminal and open it.
Step 2
Then type in the following command  "defaults read -g com.apple.mouse.scaling" this will allow you to view your current mouse speed which will be 3.0 by default.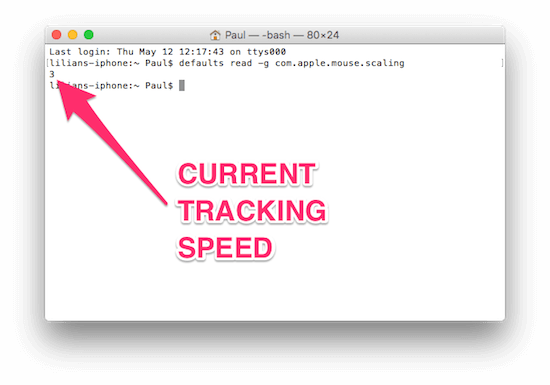 Step 3
Now if you want to go past the default value type in this "defaults write -g com.apple.mouse.scaling your_mouse_speed". In this, you need to add value in place of "mouse_speed" like "5.0" or "6.0".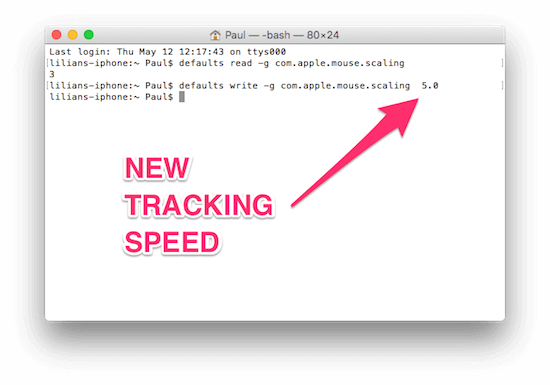 Step 4
Restart your computer to save these values
3. Altering Scrolling Speed
If you have found your perfect sensitivity and feel like your mouse wheel doesn't respond that well then you can fix that too. You just need to increase your scrolling speed. Here is how you can do that:-
Step 1
Open system preferences from the left-hand corner of your home page.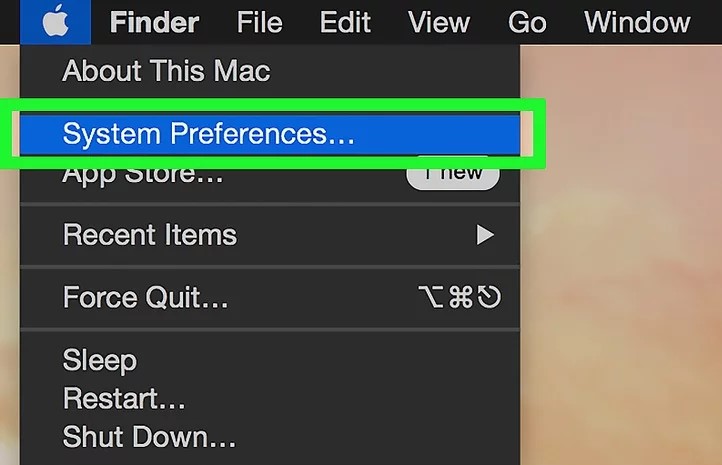 Step 2
Go to Accessibility and scroll down to mouse and trackpad which will be on the left side window.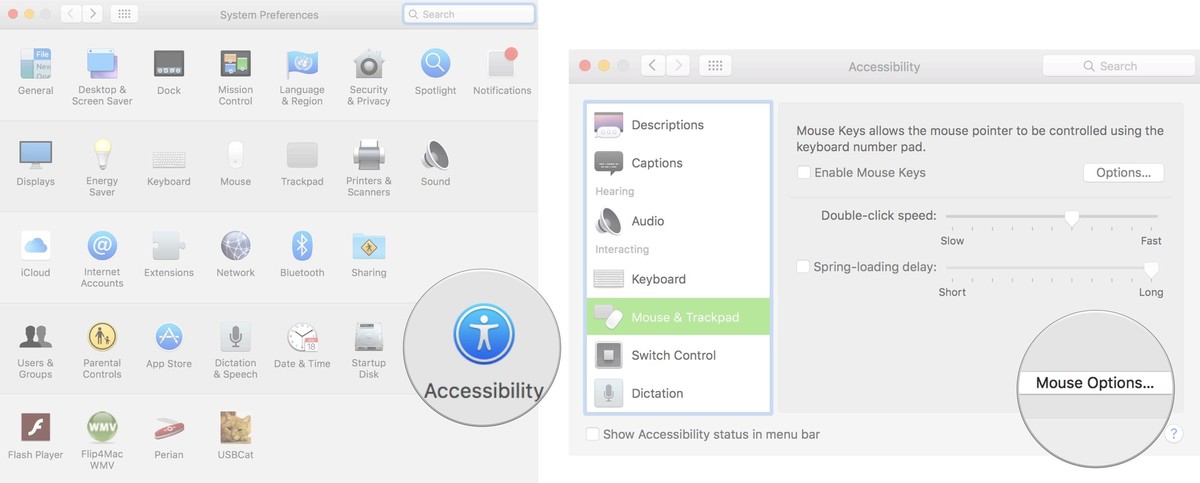 Step 3
Click on Mouse Options.
Step 4
In this, you will find a slider with the header "scrolling speed" use the slider to adjust your scrolling speed. After finding your sweet spot click on ok and exit.

Other Ways To Change Mouse Sensitivity
Here is a common workaround that you can try.
Try Changing Your Mouse Pad
Sometimes the texture of your mouse pad can make all the difference in the world. You can get very good mouse pads for a relatively cheap price. A mouse pad with good texture can drastically increase your user experience, sensitivity, and precision.
Conclusion
These are some basic ways to make your user experience much smoother and faster. Sometimes mouse sensitivity can make a whole lot of difference. I hope this helped you to get your things back on track.
If you have any complaints or problems following our guide, please let us know in the comment section below. We will definitely help you out.
Cheers!