Do you know what makes the first impression at times, that can be a minute detail you have been ignoring totally. While working on vast professional designs or projects, we most likely ignore these minute details. These details leave a great impact on the overview of your project. One of these subtle details is the fonts used on your project. While fonts used in photoshop can sound like a tricky business, all you have to do is go pick an accurate font that fits your project perfectly. But how can you add fonts to photoshop if it's not already present?

As there are various fonts available online, access to those fonts has become even easier. All you have to do is search for the right keyword appropriate for your project. And voila, you have chosen the best available font.
So, have you ever wondered about styling your project with Harry Potter-themed fonts? Those lightning fonts that you adore so much. Below are the illustrations of adding Harry Potter-themed fonts to your photoshop. You just have to follow some simple steps to add fonts to photoshop. Keep up with this article to learn about it.
Adding Fonts In Windows OS
The following are the steps that you have to follow to add fonts to photoshop in windows.
Browse The Fonts
Browse for the desired font library that you want to use for your project. Various websites can give you access to the best fonts, like Dafont and 1001 free fonts. Also, these fonts can be downloaded for free. When you search for a font online, always opt for a trustable site to download fonts.
While looking for an accurate font, make sure you search with the accurate keyword. You need to keep searching for the font that suits your project.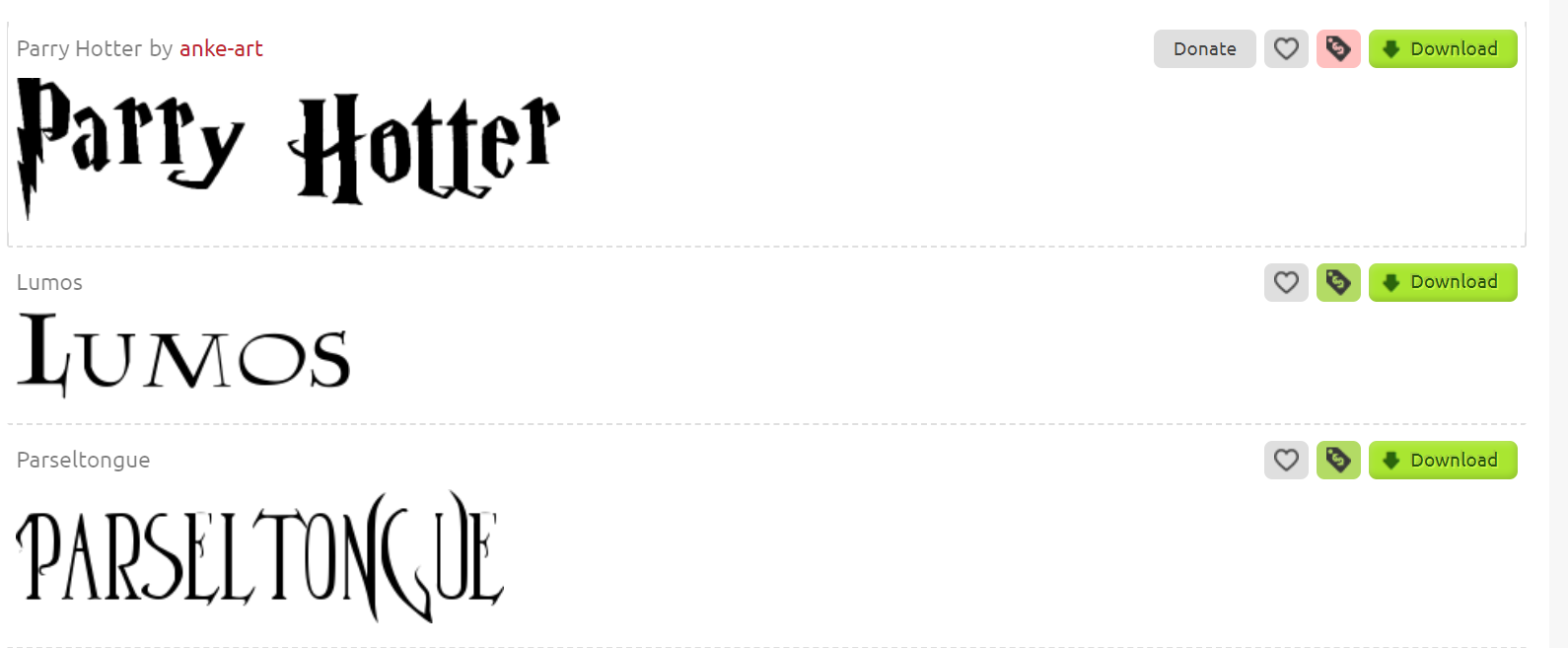 Download The Fonts
Once you get the desired Font library, all you have to do is download and save it to your PC. Photoshop font libraries will be in .zip format and will not be too big. Windows generally support TrueType and OpenType Font. The extensions available for these font files are .ttf, .otf. Also, these files can be easily installed on your PC.
Install The Fonts
Once downloaded, extract these files before installing them.
Right-click on the .zip file and select extract, as shown in the figure.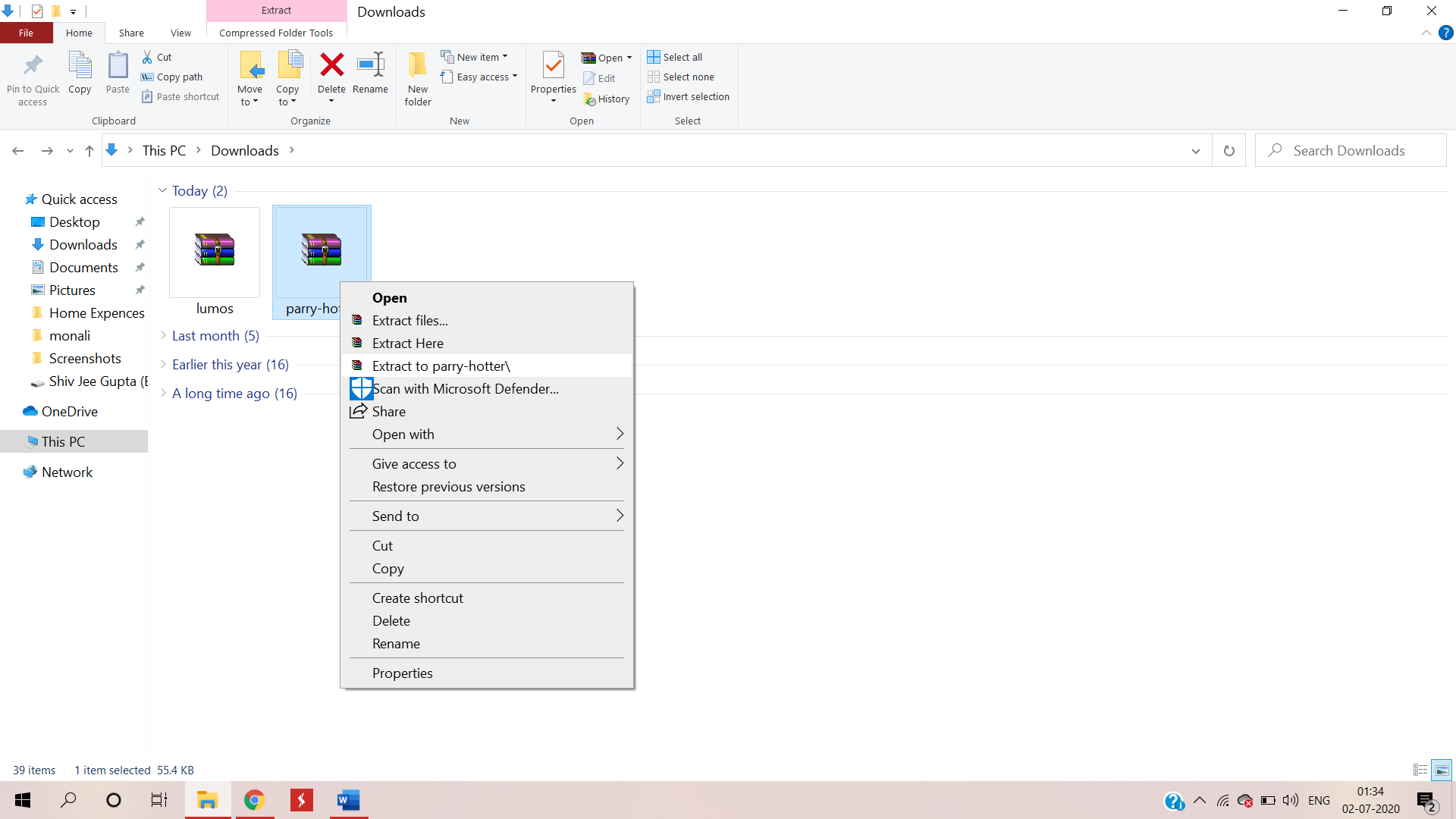 After extraction, a folder will be visible of the same name; click open the folder.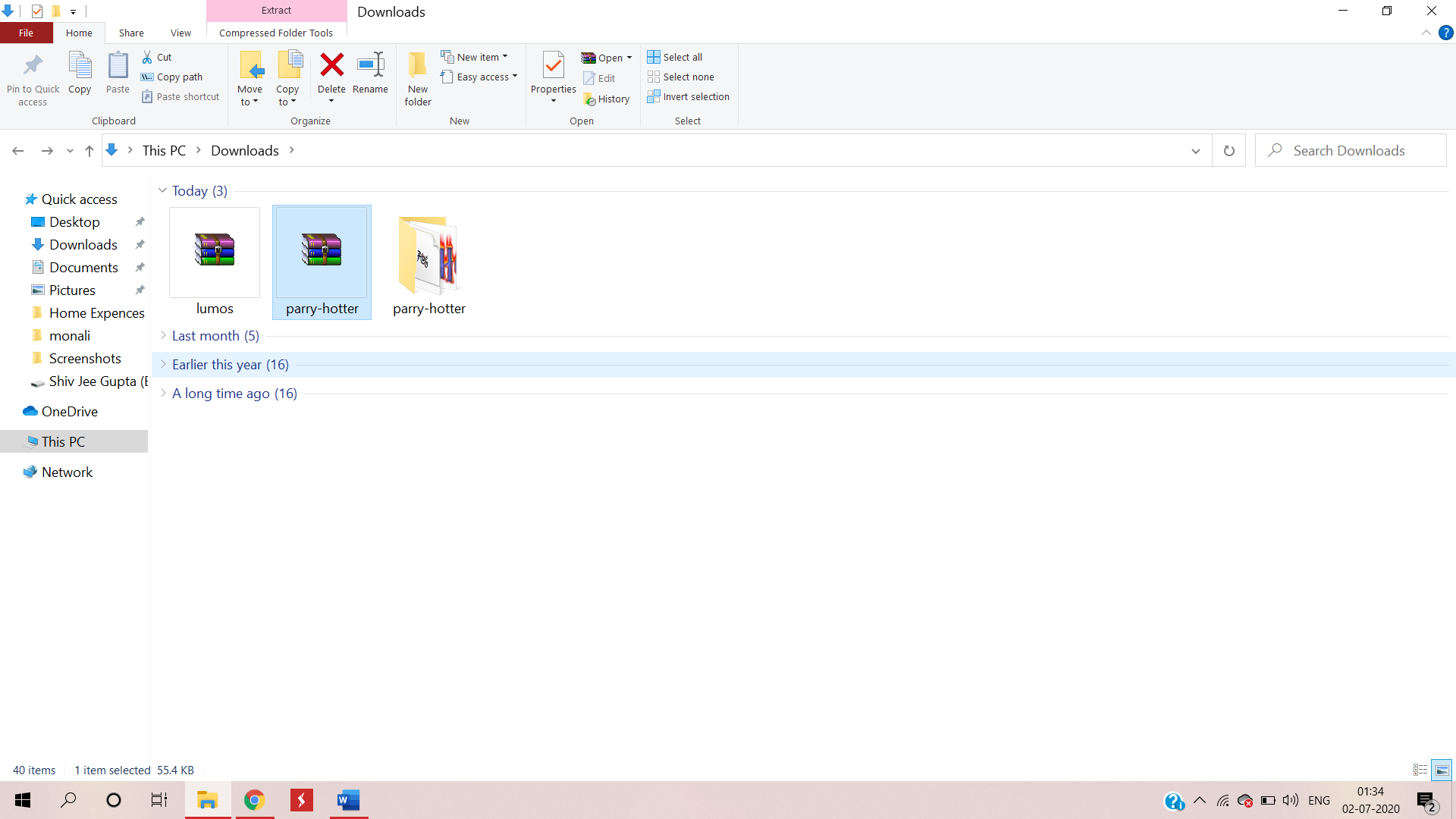 The font file extensions for photoshop can be .ttf,.off. Search these extension files, right-click, and select install for all users.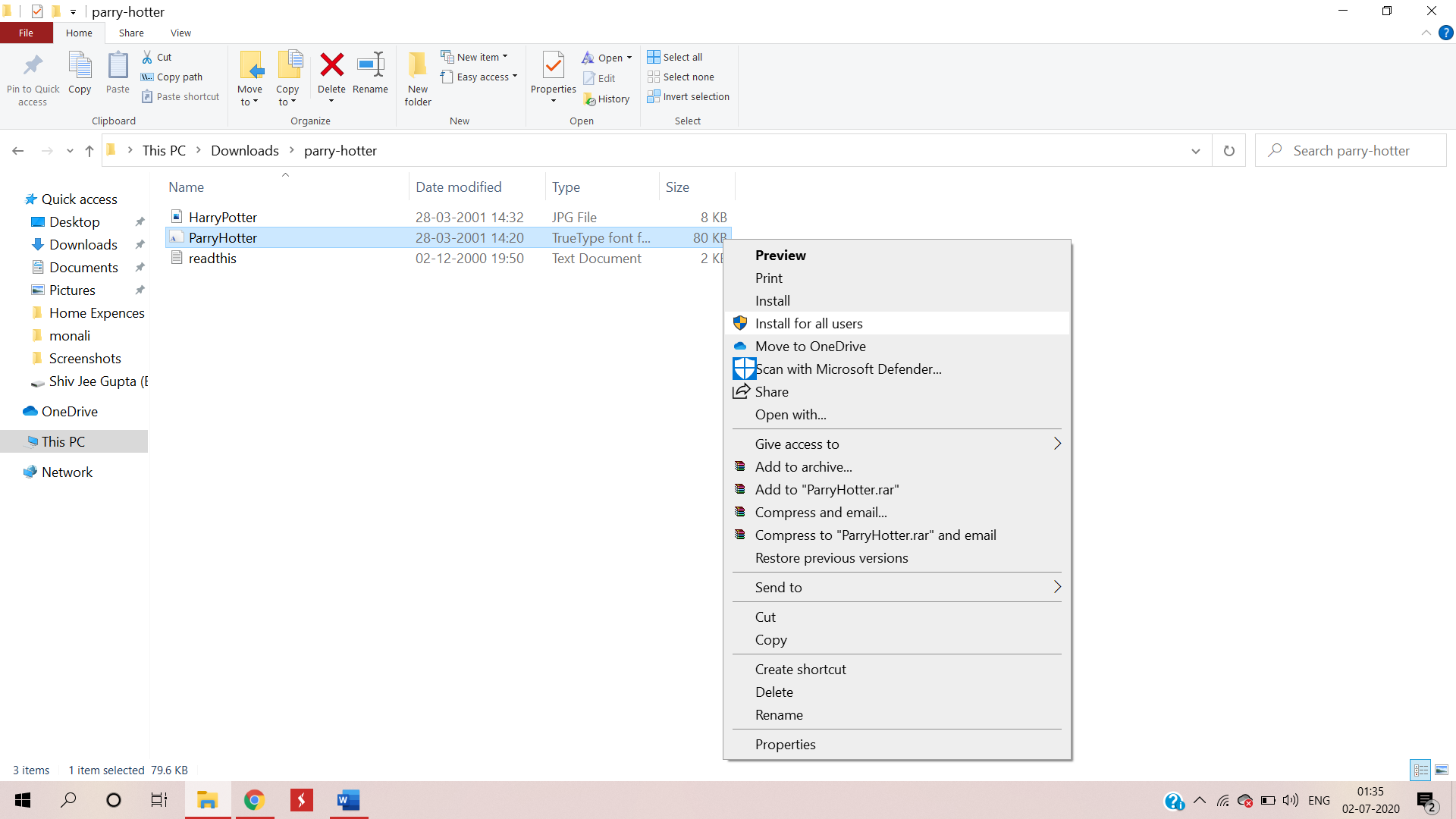 After completing the installation process, check the font location to verify the installation.
Go to Start menu→ Search→ Font Settings.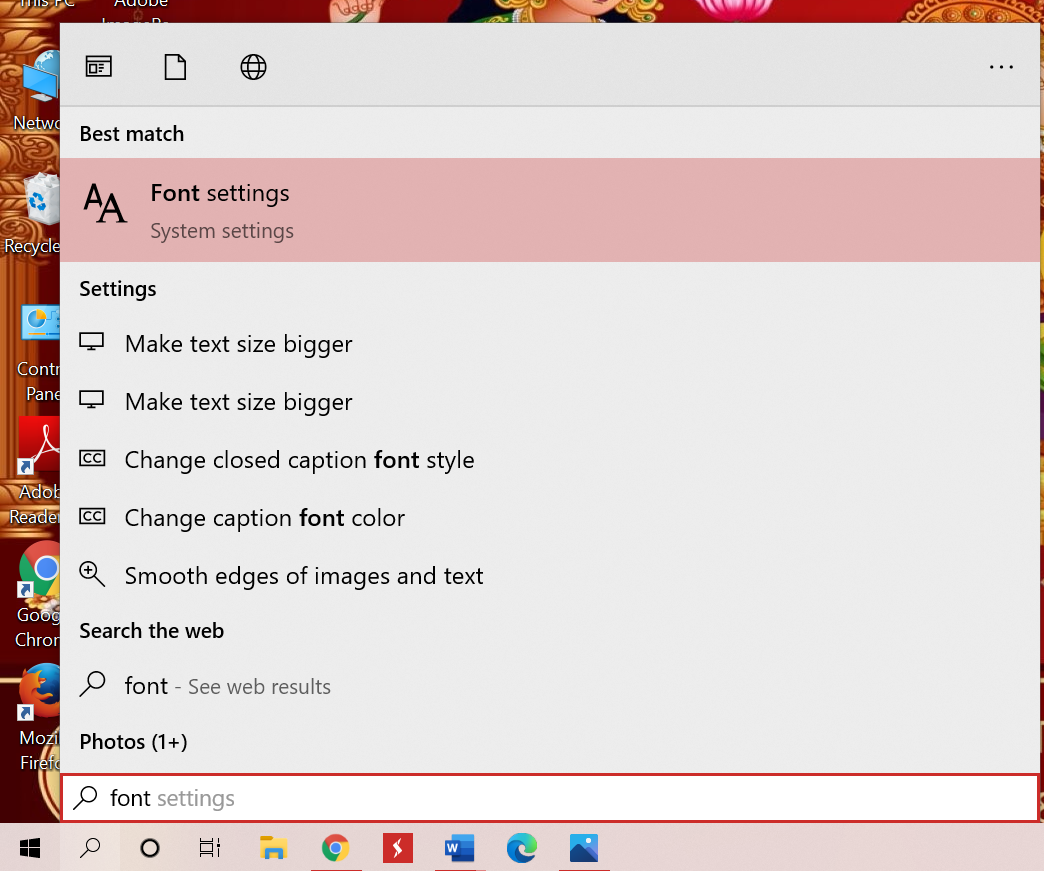 After clicking on Font settings, search for your installed fonts.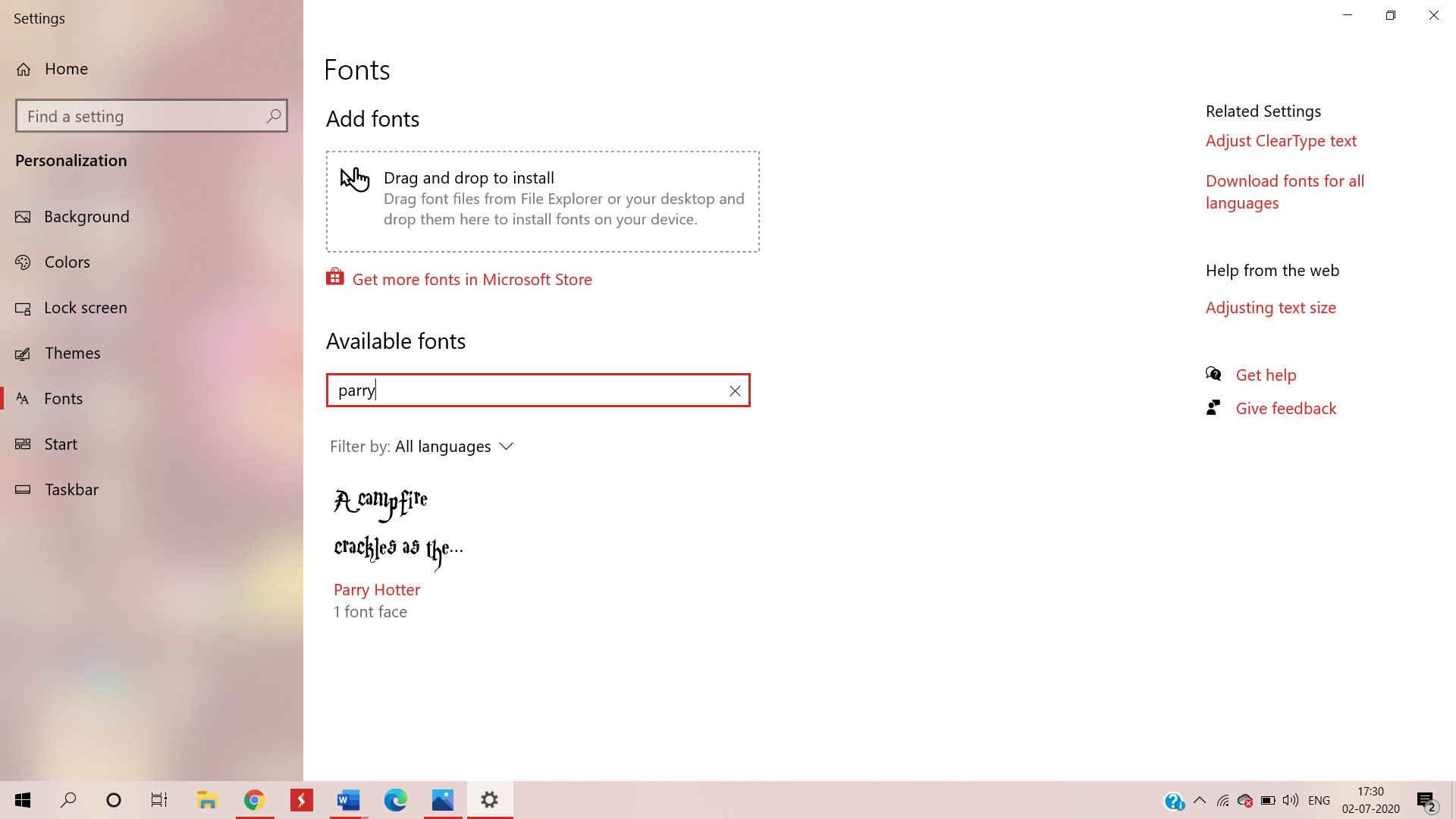 Use The Fonts In Photoshop
Once you have gone through all the above processes, fonts will be displayed on your photoshop window. To access these fonts, go to the character tab and scroll for the desired fonts. Select it and click on the type tool to add it to your project.
Adding Fonts In MAC OS
While Mac OS has quite different functionalities from Windows PC, so, the steps to add fonts to photoshop for Mac are slightly different. But don't you worry, just follow the step-by-step instructions to add Fonts to your Mac PC.
Close Active Photoshop Software
The first and foremost step you need to perform is to close all the active photoshop windows. It is necessary to perform this operation because if you don't close photoshop first, even after downloading the new fonts, it will not show up in your active photoshop.
Browsing The Fonts
Explore different font libraries suitable for your macOS. Mac supports both True type, i.e., ttf or Open type, i.e., otf files. Most of the sites offer various font styles. From simple and casual fonts to attractive ones for designers, there is n number of font files available. For example, Font Squirrel, Font Space, etc. These fonts can either be free or charged. Once you get the desired font, download the font file to a recognizable location in your PC.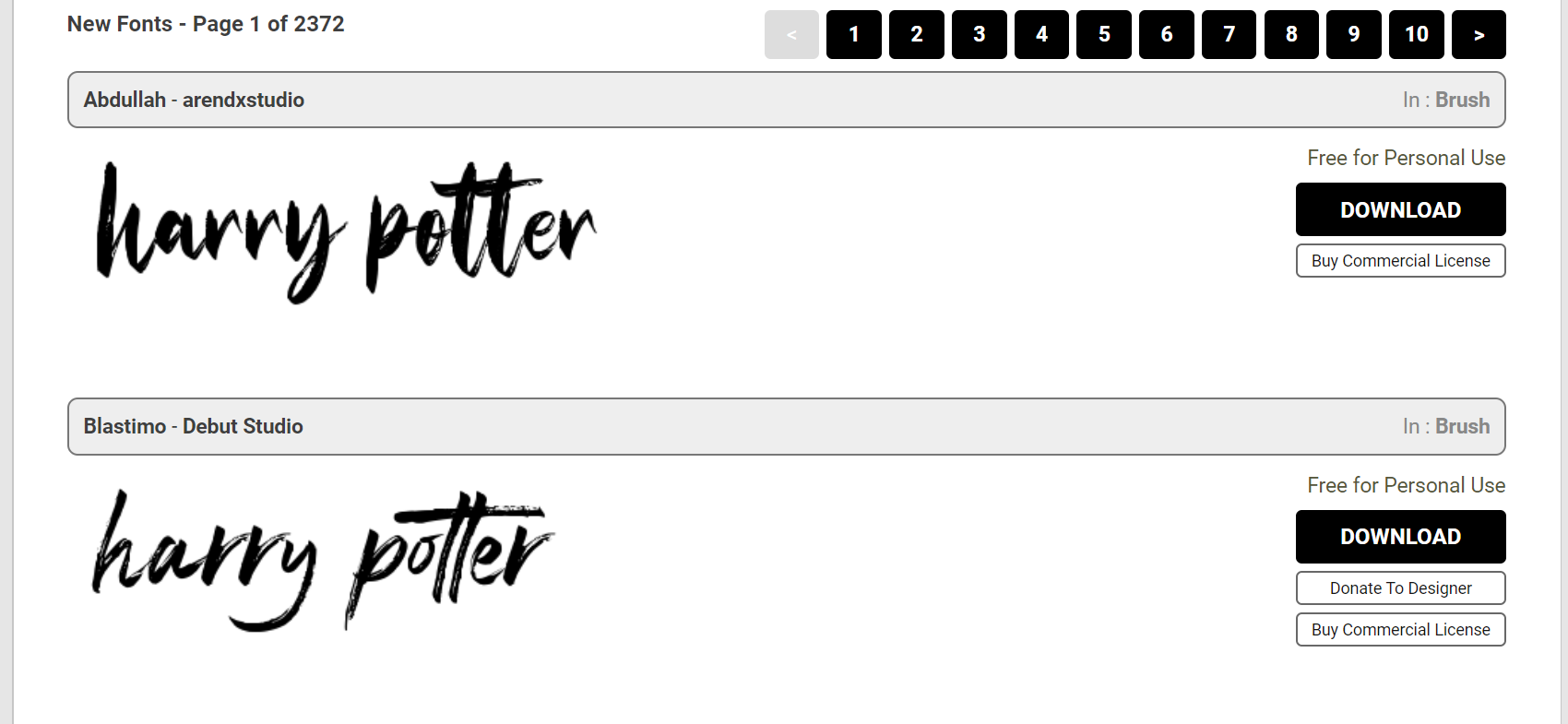 Locate And Download The Fonts
Locate the font files in your downloads folder. The downloaded font file will be of a .zip extension. If more than one .zip file is downloaded. One by one, extract all the files. The most common file extensions are OTF and TTF.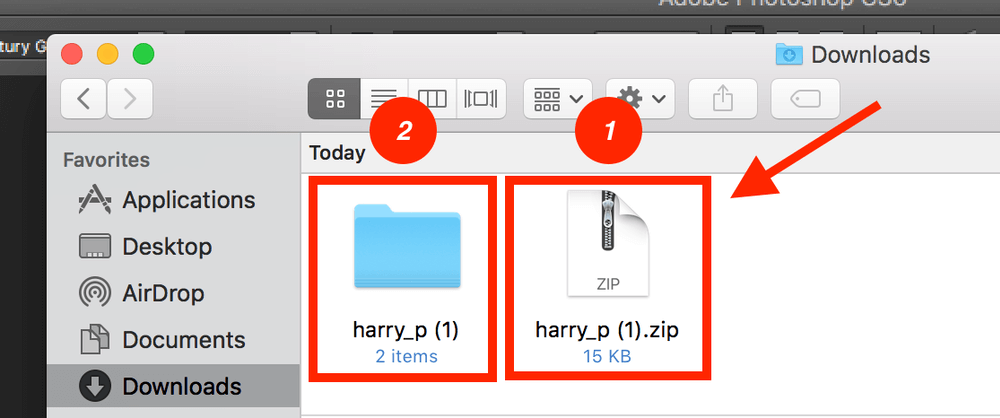 Install The Fonts
There are different ways to install fonts for photoshop in macOS. To do so, follow the steps below.
Using Font Book
Font Book is an application available on macOS. This enables the user to select the required fonts for the project.
After unzipping the .zip file, double-click on the font file, and Font Book will preview the fonts downloaded.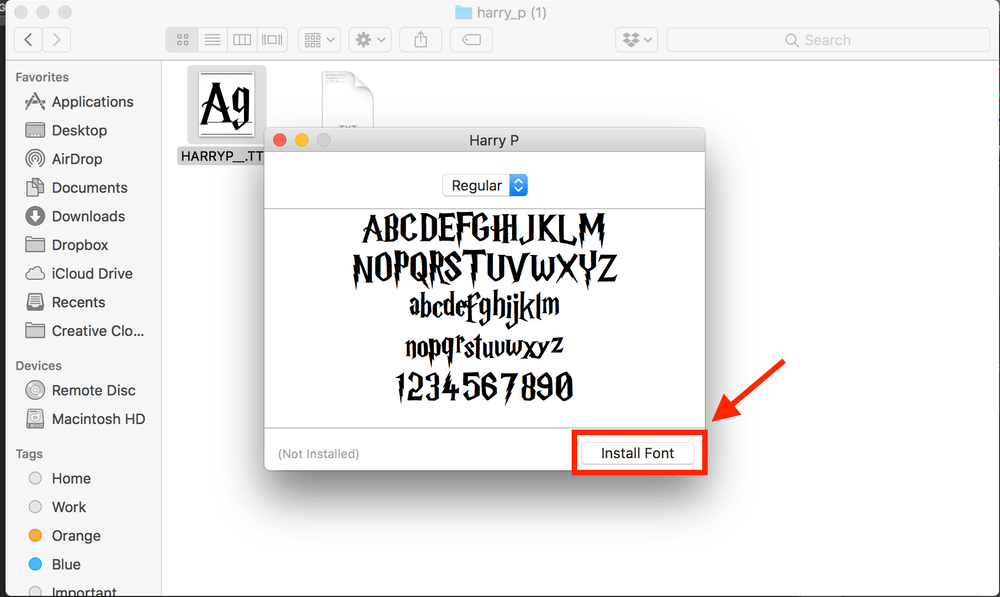 Install the fonts, and they are ready to be used in photoshop.
Using Typeface
The Typeface is another magnificent font manager application on macOS. This application consists of a collection of typography. Typeface allows you to preview all the installed fonts. With different customization, Typeface has been designed to ease the difficulties faced by the users.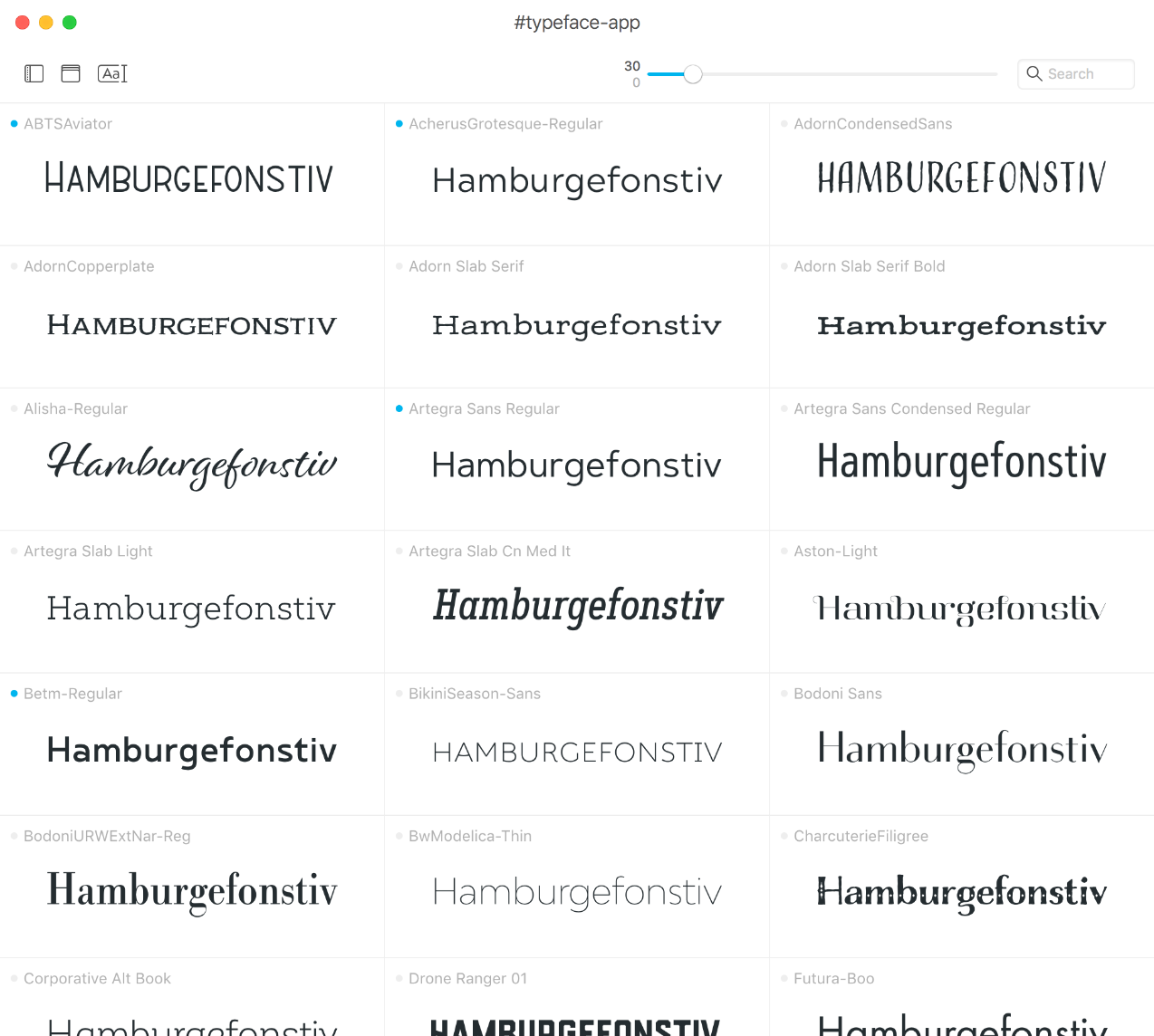 Using The Manual Method
For adding the fonts to photoshop on macOS, a manual method can be considered too. You can manually place the fonts downloaded to the font library to add in photoshop. Simply, Go to Finder and open font libraries.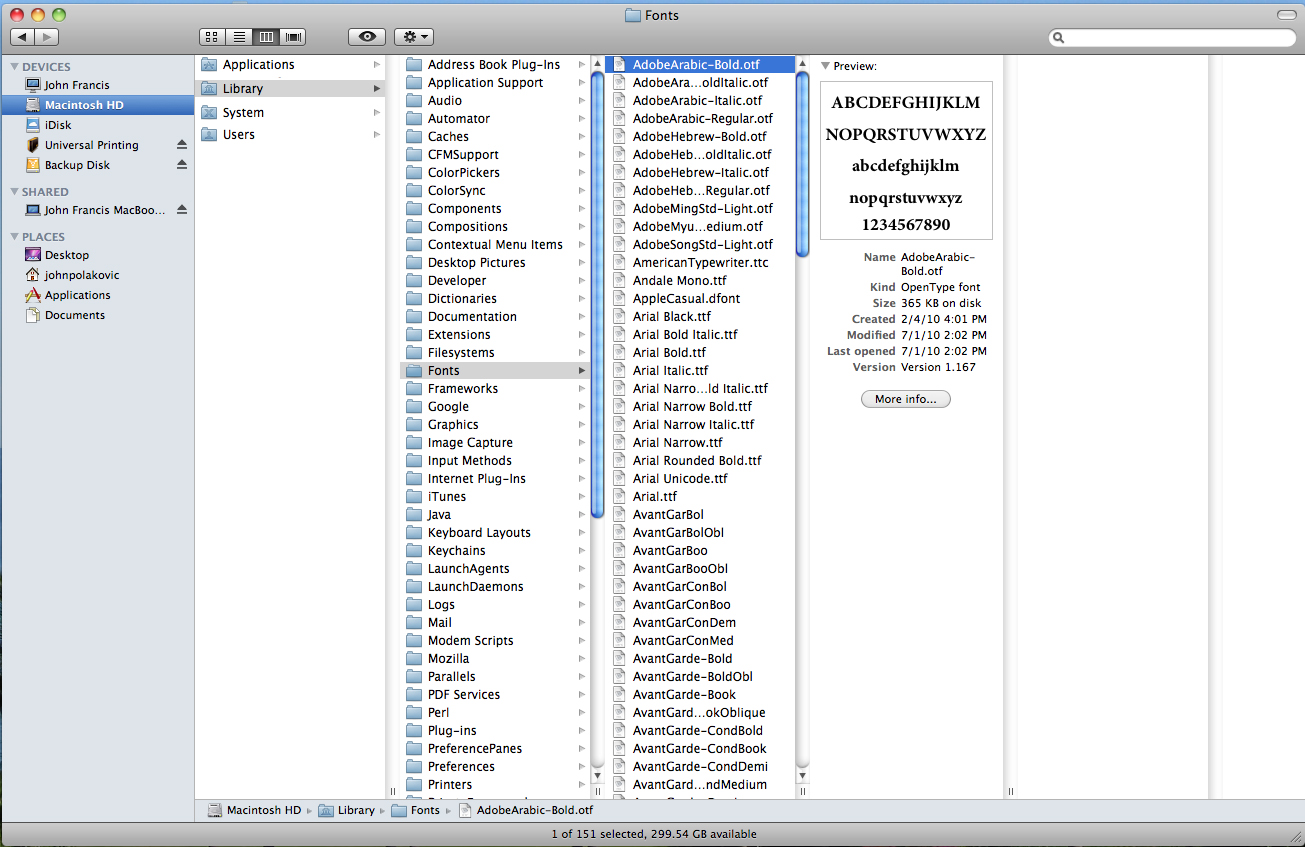 The paths are /Library/Fonts or /Users/Library/Fonts.
Now you know how to add fonts to photoshop on Mac PC as well. So, after linking the fonts, open Photoshop, and access the different types of fonts and typography.
Final Words
Different projects need different fonts, while some search for the most attractive fonts, some prefer simple and classic fonts. There are varied options available, and with these options, you can make your design or projects appealing. Play with the fonts to come up with great designs and attractive profiles. The above-mentioned steps are essential to add fonts in photoshop on windows as well as macOS. So follow step-by-step through illustrations and design your own photoshop.