Do you have a friend who always relies on your WiFi connectivity? While you may have been tired of sharing your WiFi hotspot with others. Don't you think it would be fun to shock your friends or neighbor with some funny WiFi names? These funny names would be enough to tease them. Alright, you can just try out and see their enchanting reactions to your unusual WiFi names.
And I am damn sure you will relish those moments as a memory with you forever. So, are you ready to go over the most amazing and funniest WiFi names of all time? Just scroll through this article to get onto it.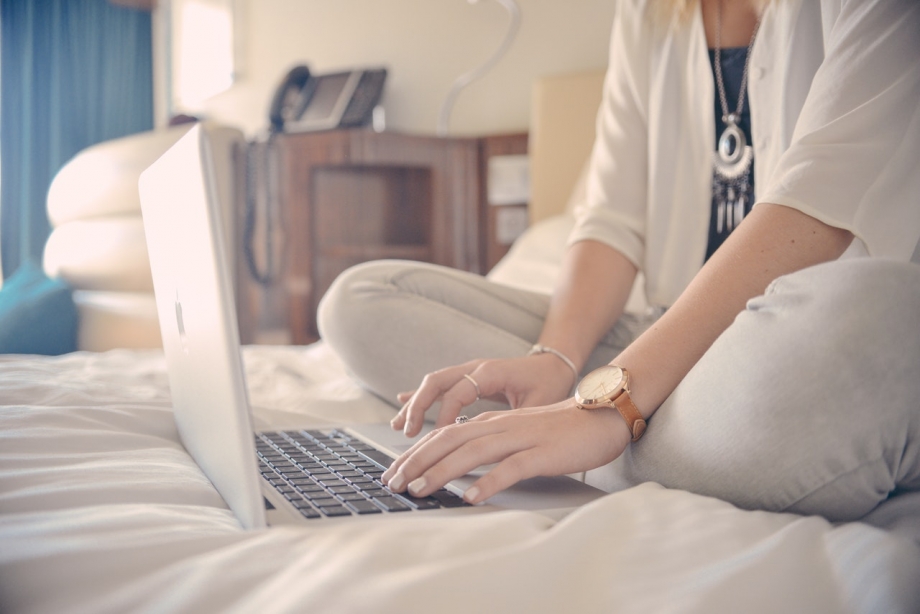 Funny WiFi Names
This list will give you some funny WiFi names that will make your neighbors and friends laugh out loud. And to be honest, this is the actual time when you can show off your creativity and sarcasm both at once.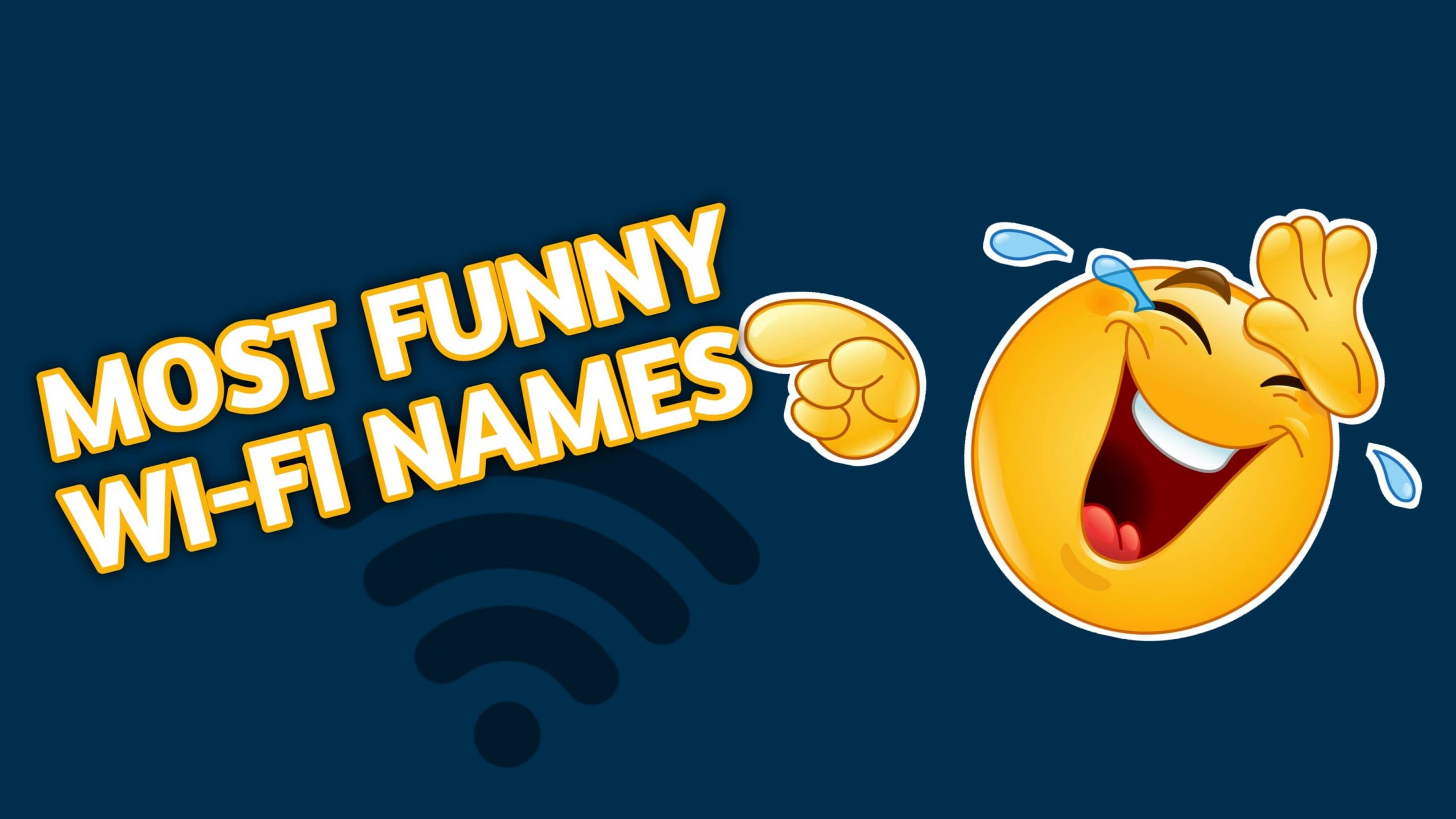 500GBPS Speed
John Wilkes Bluetooth
Satan Rocks My Socks
It's ill Eagle
Nacho WiFi
Call me Darling
Lag out Loud
Yummy
Girls Gone Wireless
Password is 1234
Lord Voldemodem
You found me
My Number-9999999999
5g Network
hahaha
Spying On You
You pay now
No Network Found
IP a lot
Password is Gullible
Will you marry me
I pronounce you Man and WiFi
You're Whale-cum
Pokemon Slo
Quit using my WiFi
This is a ColdSpot
PUBG Dude
Irrelephant WiFi
Prohibited Area
Lifeblood
Got milk?
Try me
Occam's Router
Letture Say WiFi
Access Denied
Click here for viruses
Connect and die
Searching…
Bill!! Bill!!
Get Ur Own Bro
Rick Rolled
Ready To Mingle
Loading…
Log in here!!
No more Mister WiFi
Look ma, No wires!!
Internet Costs $$$
2 Girls 1 Router
Network Not Found
Blind Sight
My Damn Internet
Byte me now
Virus Distribution center
Sleepy Thinker
Gone Phishing
It's a trap
Creep_Next_Door
I know your Secrets
Router!! I hardly knew her
404 WiFi Unavailable
Ex WiFi
Hack if you can
Take me home
Haunted House
High Radiation Alert
Modem Pole
Move on
Password is You
Hidden Network
Call me for Password
The WiFi Fever
Velvet Touch
The Force
TooMuchAtOnce
1234567890
Caitlin stop using my internet
alliNeedisLove
The Dark Knet Rises
Call me maybe?
Does This Look Infected?
Trolling WiFi Names
As I said, you may have been tired of sharing your WiFi hotspot with your friends. If you want to embarrass or tease them with some irksome message, then this is the best time to act. So, full of sarcasm, these witty WiFi names will help you unknowingly.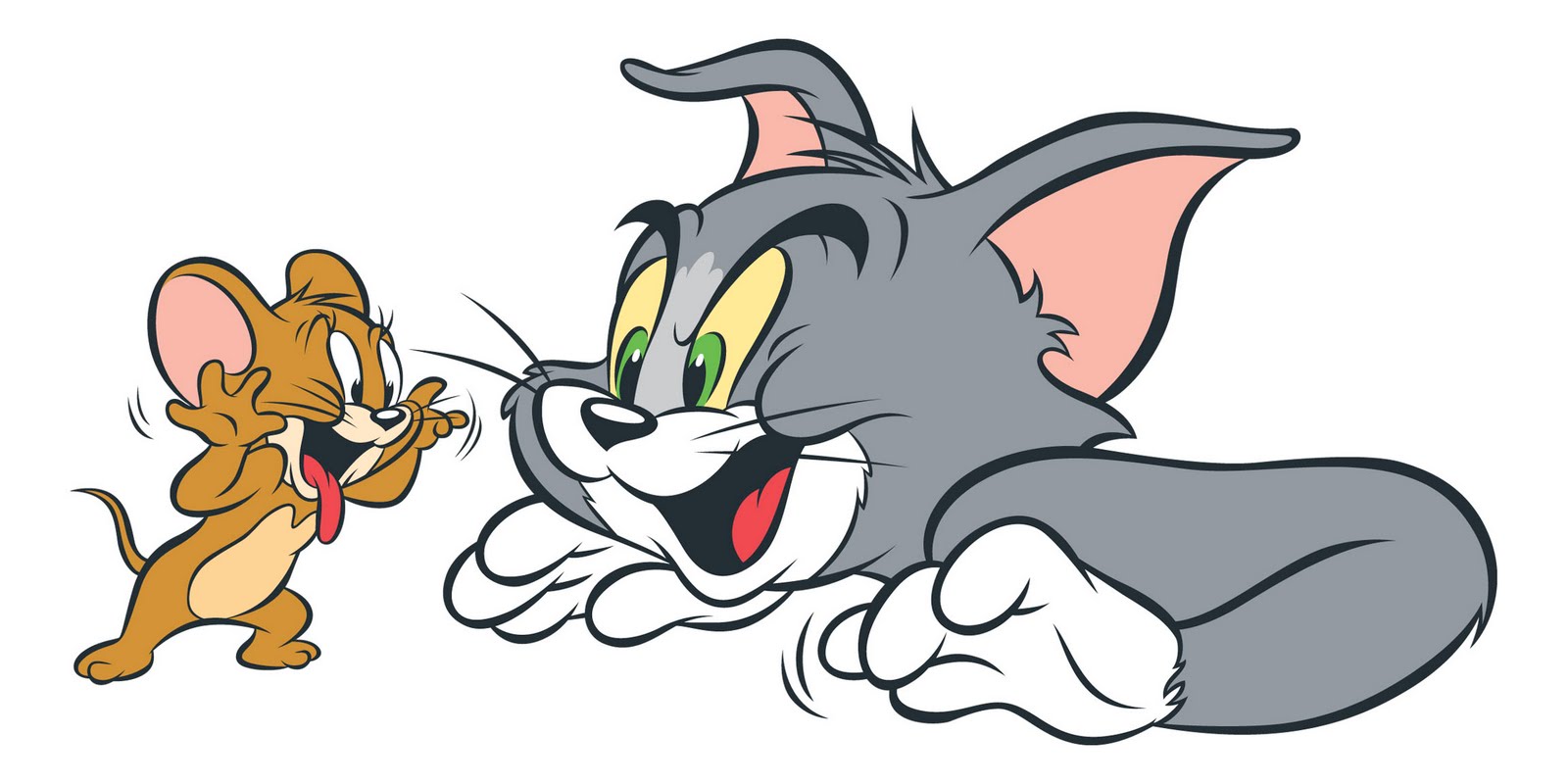 Bring Your Own WiFi
Don't_Even_Try
Trespass Not Allowed
The Password Is GetYourOwnWiFi
I am done with you!
Keep Searching…
Yeah, I set up a password
This is Not Free Either
stayOffMyWi-Fi
$10 an hour
Your babe is really ugly
Go get a life dude
Not paid by your dad
ThouShalltNotStealMyWiFi
Don'tSnoopOnMeGal
Sharing is not my thing
Not In Your Range
Swipe right for password
Does god know you steal the Internet?
Who are you?
I hate my neighbors
Connect to steal
God is with me
I so hate you
Homeless people only
Losers Clubs
Enjoying my WiFi with that face
You suck
U annoy me
Do you want it
Creepy WiFi Names
While you have given your friends a dose of realization from the above section. Now is the time to have fun with some creepy WiFi names to shock them.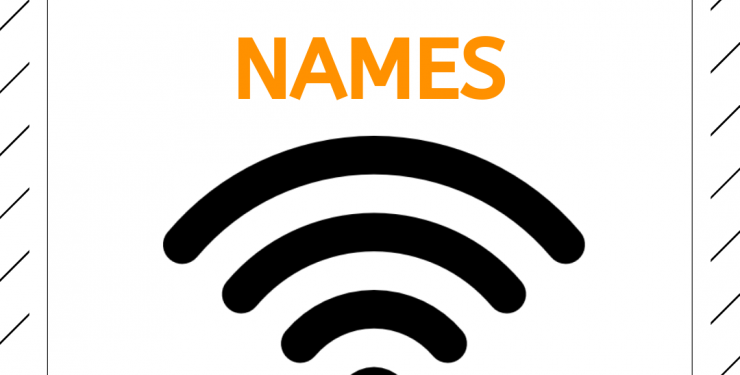 Trojan Virus
Creep next door
C:Virus.exe
Patrol Police 7
Drop it Like Its a Hotspot!!
Vladimir Routin
Caution_Threat Detected
Beware!! I can hack your Phone
Ye old Internet
You Pooped In the Pool
So, you click, I pay?
You will Regret this!!
Very Slow Net
Wi-fry Chicken
Chicken Noodle Soup
Unsecured WiFi
I'm lurking under your bed
Cute Guy Next Door
I read your emails
I am snooping around you
Can you be my GF for a day?
Every day I'm Buffering
No soup for you
Stop using me
I have a camera
Free ceX
Pay and Use
Neither do I
My data is not for sale
You fart pretty loud
Best WiFi Names of All Times
It is always better to have more and more options in our lives. And this section will definitely let you explore some best WiFi names of all time. Hence, without wasting a single second, scroll through this record to find the best alternative to your normal names.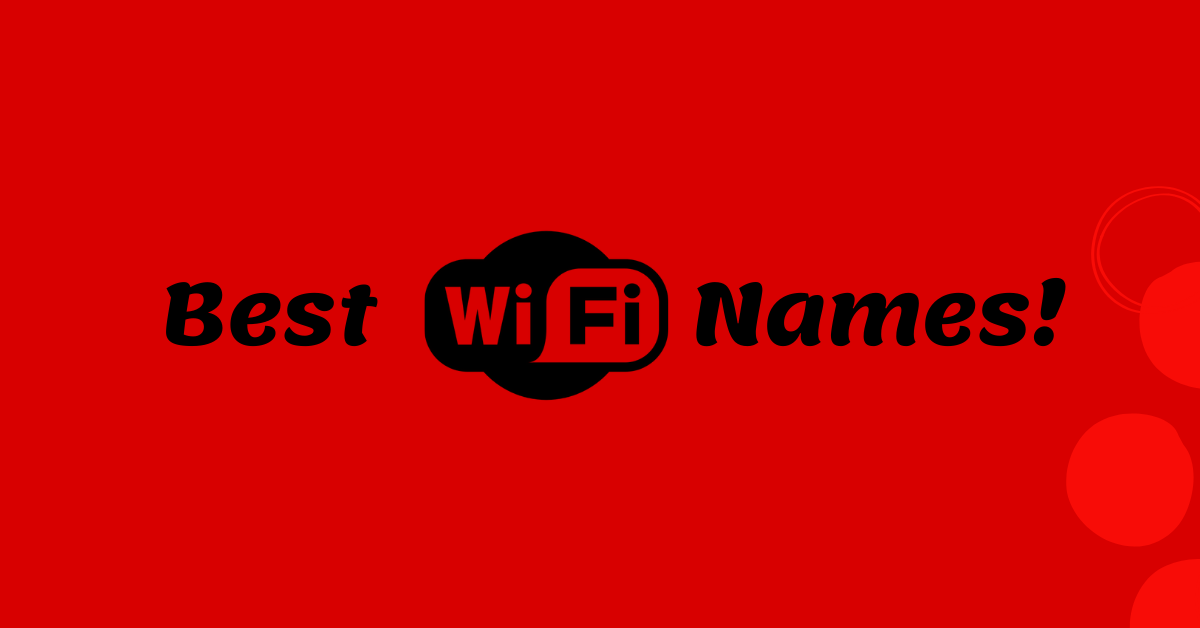 Tangled
Hell's Angel
Autumn Bliss
Fruity and Candy
This LAN is my LAN
Sat on my Nuts
WiFi is coming
Use at your own risk
Go, Sleep Baby!!
All Your Bandwidth Belong to Us
Flamingo
Sparrow
Shut up your Dogs
Michigan
Moose
Rainbow Girls
Top Secret Network
We've Got the Goods
Vandelay Industries
Use at your own Risk
ImMagical
WhyFi
Bang Bang!!
Whose car alarm is that
Your brain on Dr-rugs
Yell "Doggy" to get the password
Work only
My neighbors suck
Not dead
Feel like flying
Ask me I'll tell you
It burns when IP
Daily Internet here
GetOffMyLawn
Go, home Tourists!!
Default
Abandon Hope All Ye Who Connect
WiFi So Serious
ObiWANKenobi
Pinky_Promise
iWishiHadFasterInternet
SpiderLAN
No pants, no problem
BuyYourOwnWifi-YouCheap
Not for porn use
Password is Password
Don't Even Tri-Fi
This WiFi is Unsecured
iGotSwag
Clash of cLANs
Mom Use This One
The Black Links
Hilary Clinternet
iFunOnly
Printer Only
Celebrities Only
Why me!!!
The Promised LAN
The Password is…
Touch-ME-Not
like_my_dislikes
None of your business
Comeback Tmrw
Pikkaaachuuu
Daily Bread
Are you looking for me?
Text for Password
I killed cupid
No entry
iSharePasswordForBeer
WiFi Names Inspired By Movies
Movies are the core of entertainment and fun. Besides, if you admire your favorite movie characters, then you can definitely show your enthusiasm. Apart from that, we have also divided three separate sections for Harry Potter, Friends Sitcom, and Star Wars fans. Hence, look down and choose the one that you admire the most.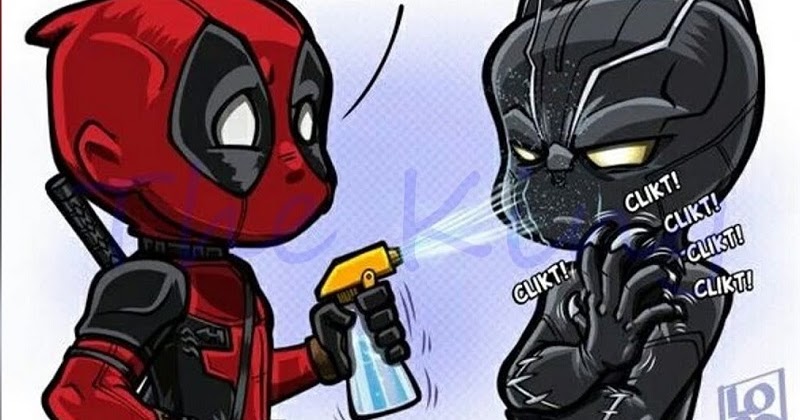 The departed WiFi
Crashed Connection
Limitless WiFi
Mean girl's network
The Furious WiFi
Ghostbusters' LAN
Empire of the LAN
The Network Terminal
Hotspot Fuzz
Iron LAN 2
Casino WiFi
One Man Bandwidth
Free WiFi for True Romance
…No Lines
50 Shades of WiFi
You know Netting, Jon Snow.
A WiFi has no name
Winter-Net is Coming
HowIMetYourWi-Fi
Anonymous Network
The Last WiFi
WiFi Never Dies
BaT CavE
Avengers: WiFi Wars
S.H.I.E.L.D
Titanic Syncing
WiFi of Tomorrowland
WiFi of Wakanda
Some Like It Hot
The Data Saviour
Pirates of the Wireless
Cartoon Network
Scooby Dobby Do
Home Alone
Zombieland
La La LANs
TeNet
V for very fast
The Hunger Games: Catching WiFi
Ping's landing
The sites' watch
Torrents are forever
License to download
Wi-So Serious
Black Pinger
BaT CaVE
The Dark Web Rises
Wireless HULK
LAN Solo
DeadNetPool
Harry Potter WiFi Names
Hey Potterhead, this list is specially designed for you all. We all know how annoying these muggles are, and if you truly belong to the wizarding world, then this record is the best option available for you. So, roll over the list to find out some best WiFi names inspired by Harry Potter.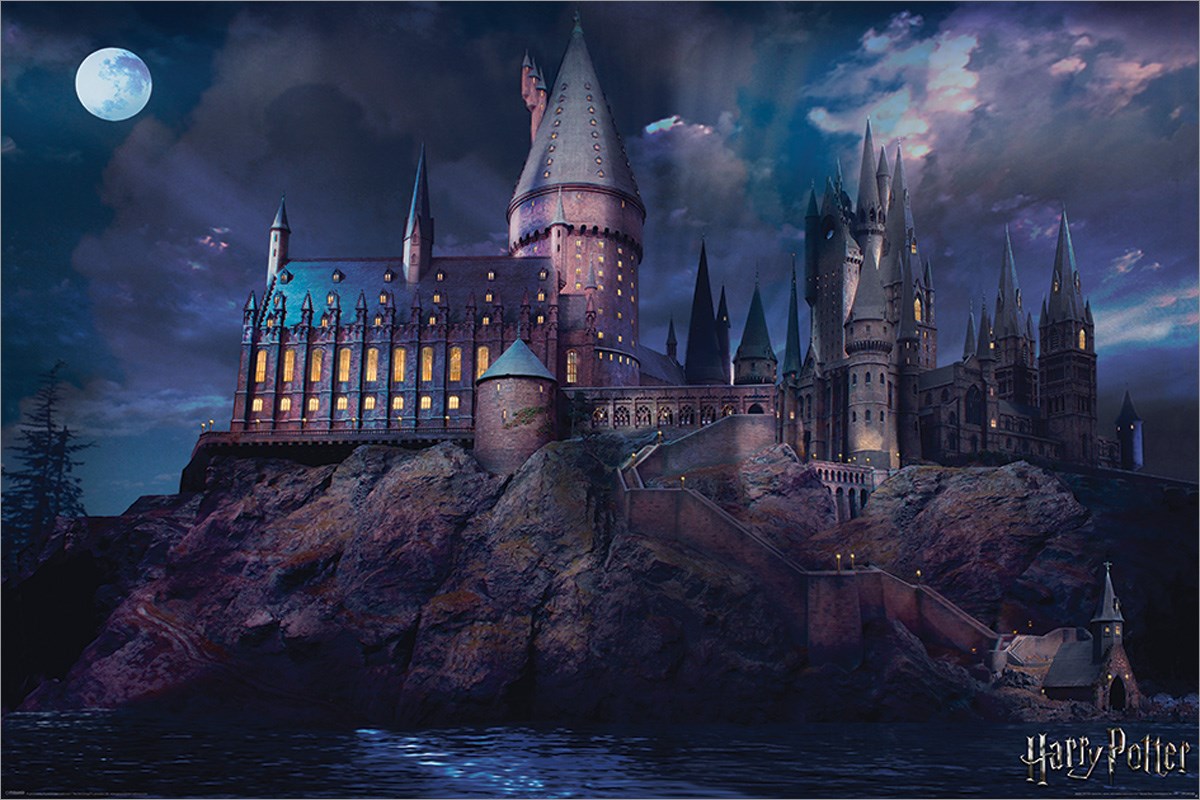 Yer a WiFi Harry
Hagrid
Lumos
Pheonix Army
Mourning Myrtle
Engorgio
Expelliarmus Your Internet
I'm Up 2 No Good
Go Away You Muggle
Avada Kedavra
Mischief Managed
After all this time. Always.
Have an Internet Potter
It's LeviOSA, not LevioSAH
Squibs Only
When in doubt, Go to WIFI
I solemnly swear
Alohomora
Hogwarts School of Free WiFi
Ministry of Magic Secure Muggle WiFi
The Floo Network
The Whomping WiFi
The Magic Internet
My father will hear about this.
Accio Internet!
Enemies of the Heir
H0ly $hit
Tr!w!Zard Network
Not Your WiFi, B*tch
D0bby iZ fre_e
No Muggles Allowed
Wicked!!
A Wizard Wireless
The Half-Blood Prince
The Dark Lord
Turn to page 394
Hogwarts School of WiFi & Wizardry
You must not tell lies
Quill not Pen
Muggles use WiFi
Hagrid's Hut
Common Room WiFi
Connecto Patronum
rIP Hedwig
Dumbledore's IT Staff
Nitwit! Blubber! Oddment!
Swish and Flick
I must not tell lies
Weasleys is our king
Until the very end
Friends-Themed WiFi Names
Friends Tv series has been loved by everyone for more than a decade now. And as it was fun watching, it will be fun using their tag lines as your WiFi names. Therefore, look down below to find some best WiFi names dedicated to Friends.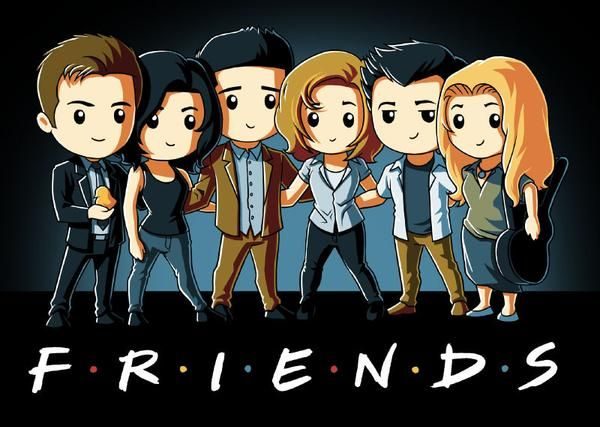 F.R.I.E.N.D.S
My Eyes!! My Eyes!!
Moo Point
Ahh Unagi
They Don't Know That We Know
We Were On A Break!
Chanandler Bong WiFi
I'll Be There For You
Here comes the Meat sweat
The one with my WiFi
Transpondster
Haven't cooked since 1996
Backpacking in Western Europe
Joey Doesn't Share WiFi
It's Whacky!!
Star Wars WiFi Names
We all must have admired the Star Wars series. And hence, dedicated to all the Star Wars fandoms, this list will make you relive your series journey once again.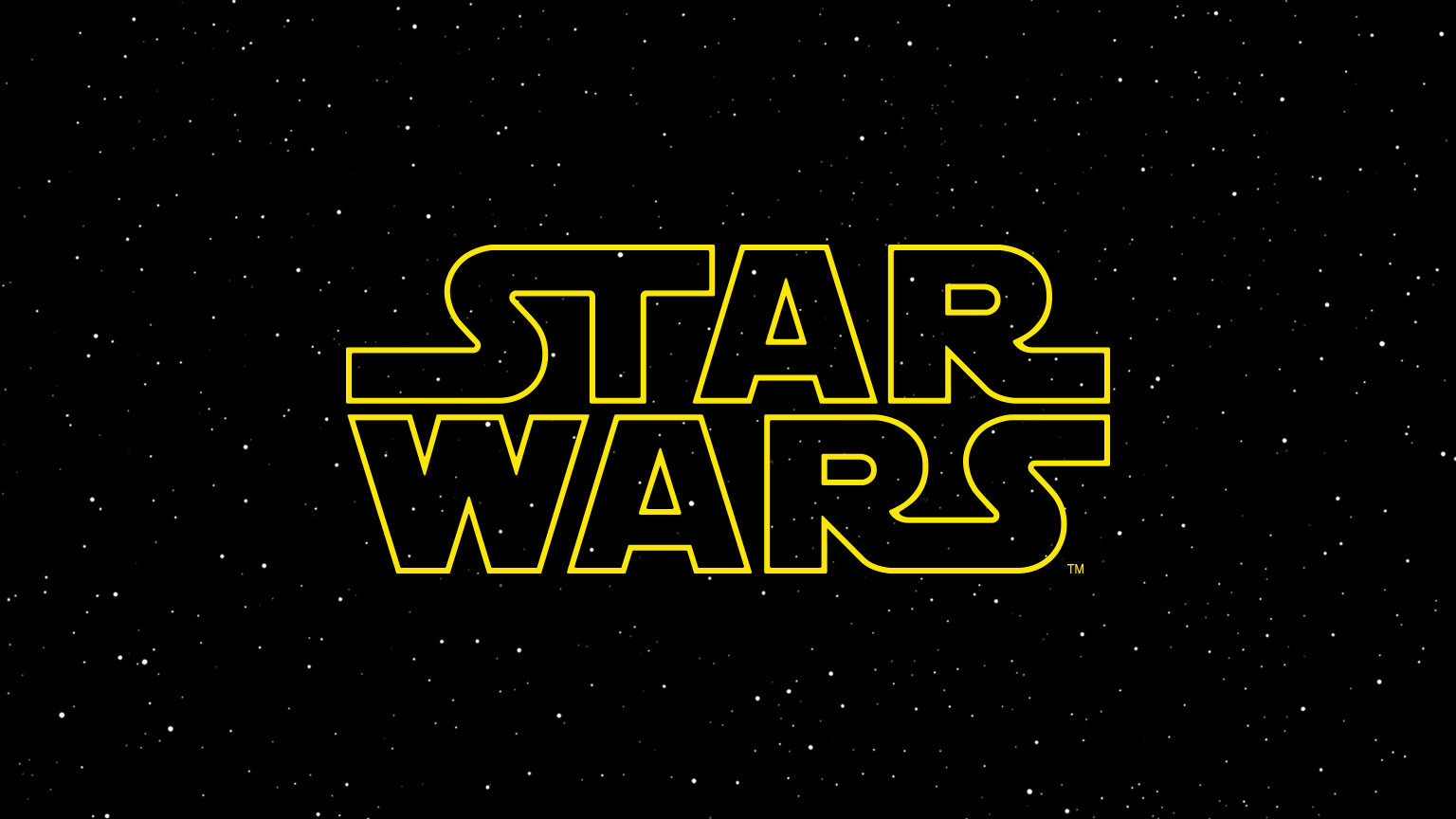 Leia Organa SoLAN
A long time ago…
Docking Bay 94
Embrace the power of the WiFi
Oh, my dear Internet. How I've missed you!
Let the Web Win
Belkin's Cloud City
Surf, or surf not… There is no WiFi.
Forest Moon of Endor
Chewbacca
Kylo Ren
May the Wi-Force Be With You
X-Wing WiFi Fighter
Planer Wars
The Forest
Luke, I am your WiFi.
Jar Jar Linksys
Millennium Falcon
LANdo Calrissian
Vicious Gang
OTTO
Looking for WiFi in Alderaan Places
The Internet will be with you. Always
The Last Jedi
Fondy Fire
It's my Galaxy
Obi-LAN Kenobi
Pretty Fly for a WI-FI
R2-D2
Star Wi-Fighter
Funky WiFi Names
This article is truly based on some amazing and witty WiFi names. Then how can we back out now? So, here are some funky WiFi names to shock everyone and tease your friends while they ask for WiFi connectivity.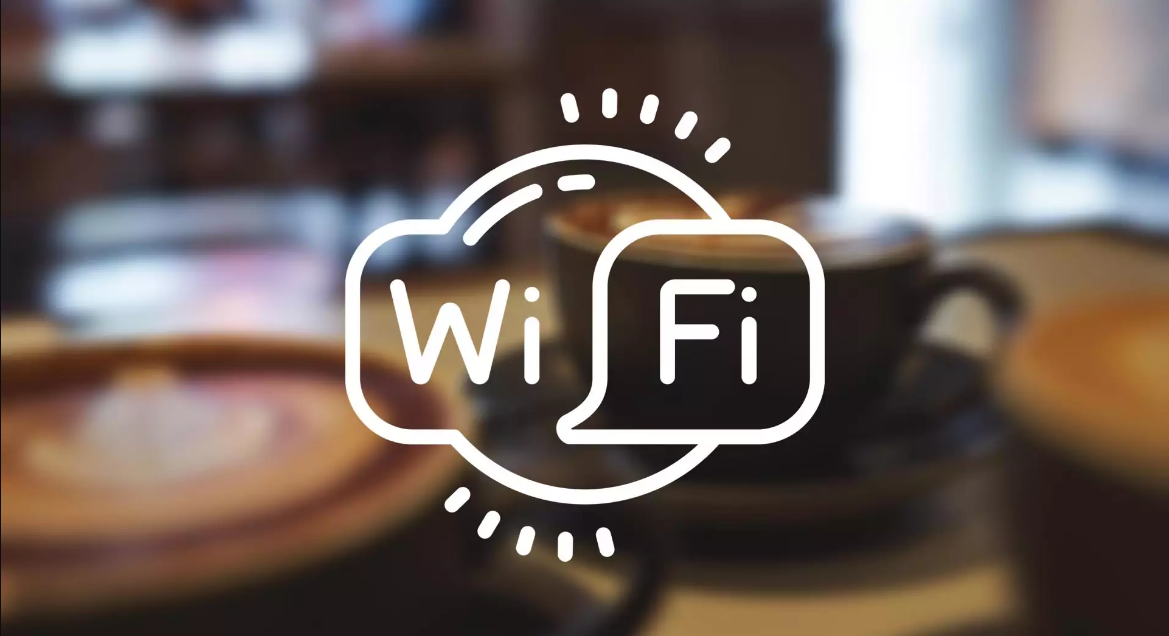 Illuminati
TooBusyBeingAwesome
Area 51
Pizza On You
iPoisoned
Wu-Tang LAN
Go To Bathroom
I am recording you
Witness Protection
Call me @9
WiFi, Wi-Not!!
Loading…..Please Wait
Don't be a Mooch
Ermahgerd, WiFi!
Torrent grump
Not In Range
How Is The Signal There?
FBI Van
Josh Bro-LAN
It's Illegal To Steal Internet
Shoretrooper
Comcasterly Rock
That'sConfidential!!!
Land of Chaos
Spread the Wealth
Skynet for Ducks
Series of Tubes
Nerd for searching
Martin Router King
Hackulous
Data-Driven
Black Hole
Immortal_Soul
Brotherhood
The Wireless-G Spot
ilyfsm
Get lost
Slippers are ready
Concordia
Dothraki Sea
Stark of Winterfell
Pizza-Hurt
Potato Head
Sweet Adeline
Sexy Sporty Posh Girl
no_regrets
love_potion
High_All_The_Time
Duke Love
Higher you go
Sorry, you will not use our Internet
Troy and Abed in the Modem
Sweet Victory
Cexy is Searching…
Panic Point Head
Thanks, Obama
miss_buttercup
The Next Door
VIP.EXE
Calming Melody
Mystical Dimples
CrazyMinds
Fourth Floor WiFi
Please Wait…
RIP Net Neutrality
Dialup Internet
TopSecretNetwork
Not A Pokestop
Chatterbox
Sparkle Eyes
Cool WiFi Names
Want even more name suggestions? Well, here are some more cool WiFi name suggestions. We have compiled some more of our favorite and cool WiFi names. Moreover, keep reading as this section will blow your mind off with its cool content.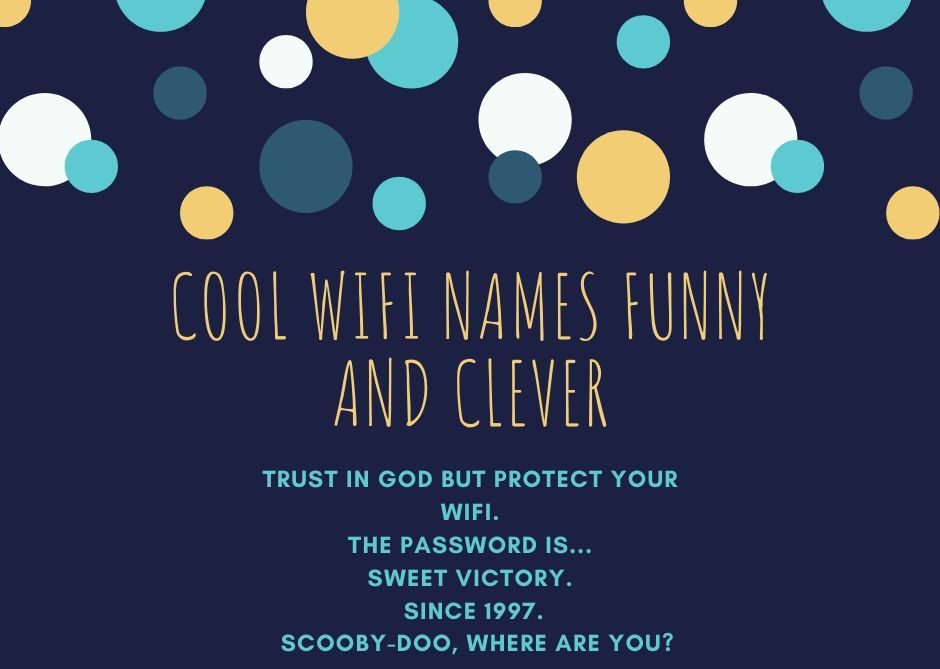 IanTernet
Let them use it
The Jazz fella
impeccable_zest
Braveheart
Space Walker
b0rn careless
Wireless GangBang
Dora the Internet Explorer
Revenge of the WiFi
Ask your parents
Don't search for
FLAMEboyANT
Handsome_Hunk
such_a_poser
IP Freely
ThisIsABomb
Free for 1 hour daily
CaffeineInMyBrain
Loose Cannon
Prohibited Area
Money heist zone
I Have WiFi And You Don't
geeky_techie
Jack Sparrow
The Greek God
Wise-n-Witty
Love me first
Gadget Internet
Slave 1
JackPott
WiFi of Solitude
Hellboy
RuthlessSlayer
Tell her I love her
WiFi is Hot Like me
Google for password
Alien command center
Immigration Authorities
Wild WiFi Appeared
LastSamurai
Raging Again
Docking Bay 94
That's What She SSID
Malicious
Touch me, I'm hot
Too lazy to have a name
The crownlands
Cheeses Take the Wheel
Double Click to Connect
No connection here, it's lost
Rick Rolled
Nerd is Searching…
Simon Says No WiFi
Switch off
You're WiFired!
Hilltoppers
Work hard to get your own Internet
Macho_in_Mayhem
Virus Free
Searching for GF
Tony Stark's LAN
If-Not-Me-Then-Who
I'mCheekyFellow
Dragon's Network
Mr.Comfy
to_the_Oblivion
Vandelay Industries
fantasticFool
NetFreak
Go Go Gadget Internet
Drink water, stay hydrated
Black Hawk
Brain Dead
DisasterMaster
Bull Frog
Freak Show
Sober Slap
iWiser
Here_I_Am
Final Words
So, this was an adventurous ride. Over this article as we have stopped over different sections, from exploring some funny WiFi names to your favorite movie suggestions. This article is compiled of all. Therefore, do whatever you feel like with these names, you can choose them as your WiFi names or use them as inspiration to come up with something original. And enjoy the most amazing response from your friends.