Since 2015, we have all been using Windows 10, and now it's time for a change. Microsoft unveiled  Windows 11 at a big event held on 24 June 2021, making all tech-savvy go crazy for everything they can learn about Windows 11 download. Coming later this year, Windows 11 will offer several advantages like a new start menu, adding a widget bar, and other changes in the interface.
Here is a full guide that will cover every bit of information related to Windows 11. Let us know in the comment section what you think about it.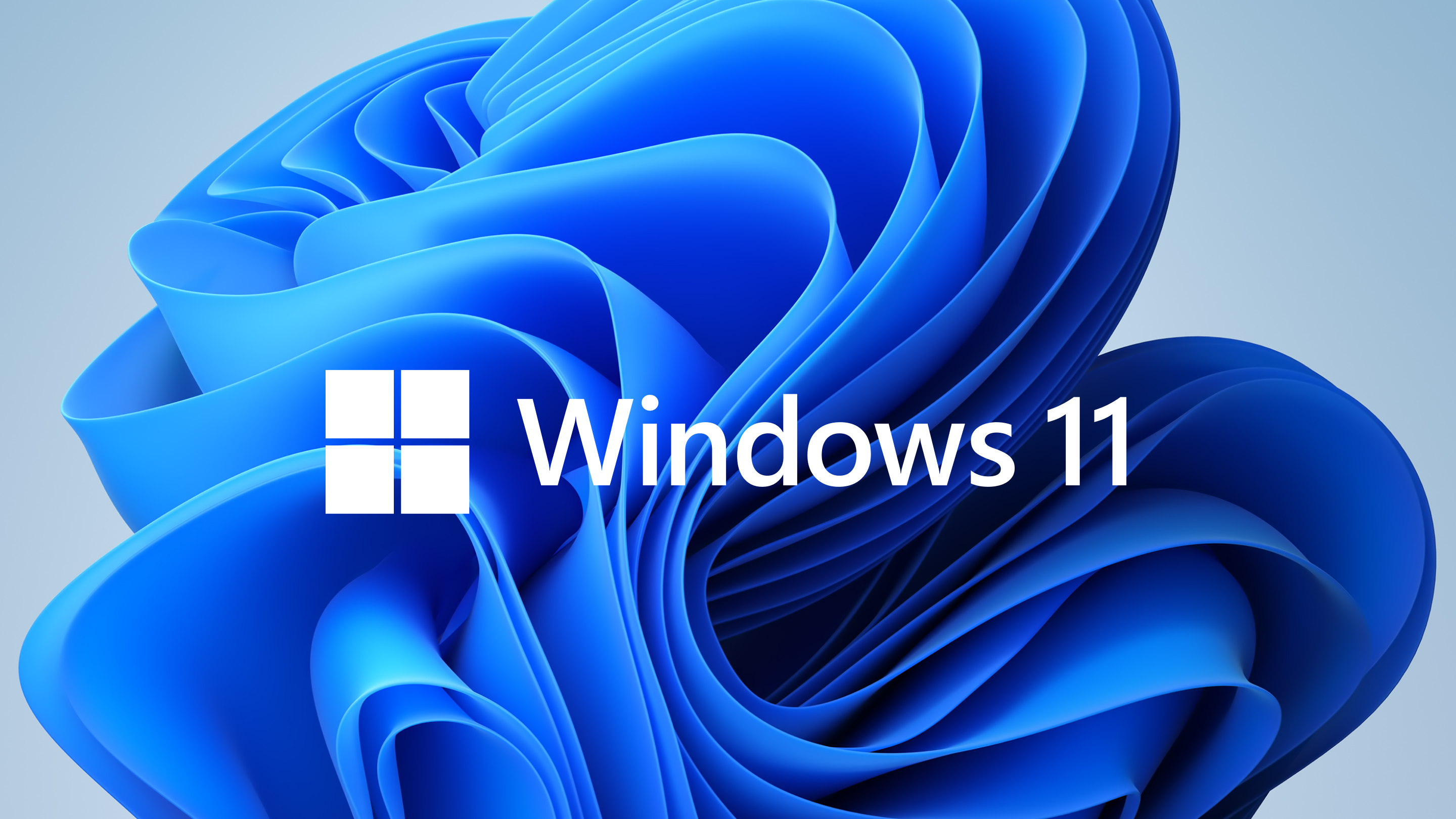 Windows 11 Download
Recently, Microsoft announced to release the newer version for Windows i.e. Windows 11. The big event held for Windows on June 24 had been proceeded by the early build of the Windows 11 leak a week ago. Hence, it didn't come by surprise to the netizens.
Before the release, the future of Windows OS was unpredictable. And what everyone expected was a Windows 10 update. In many ways, Windows 11 is simply an update to the existing version. However, there are several changes in the Windows 11 store though. For instance, the UI, a major update that will enable the use of Android apps in the store.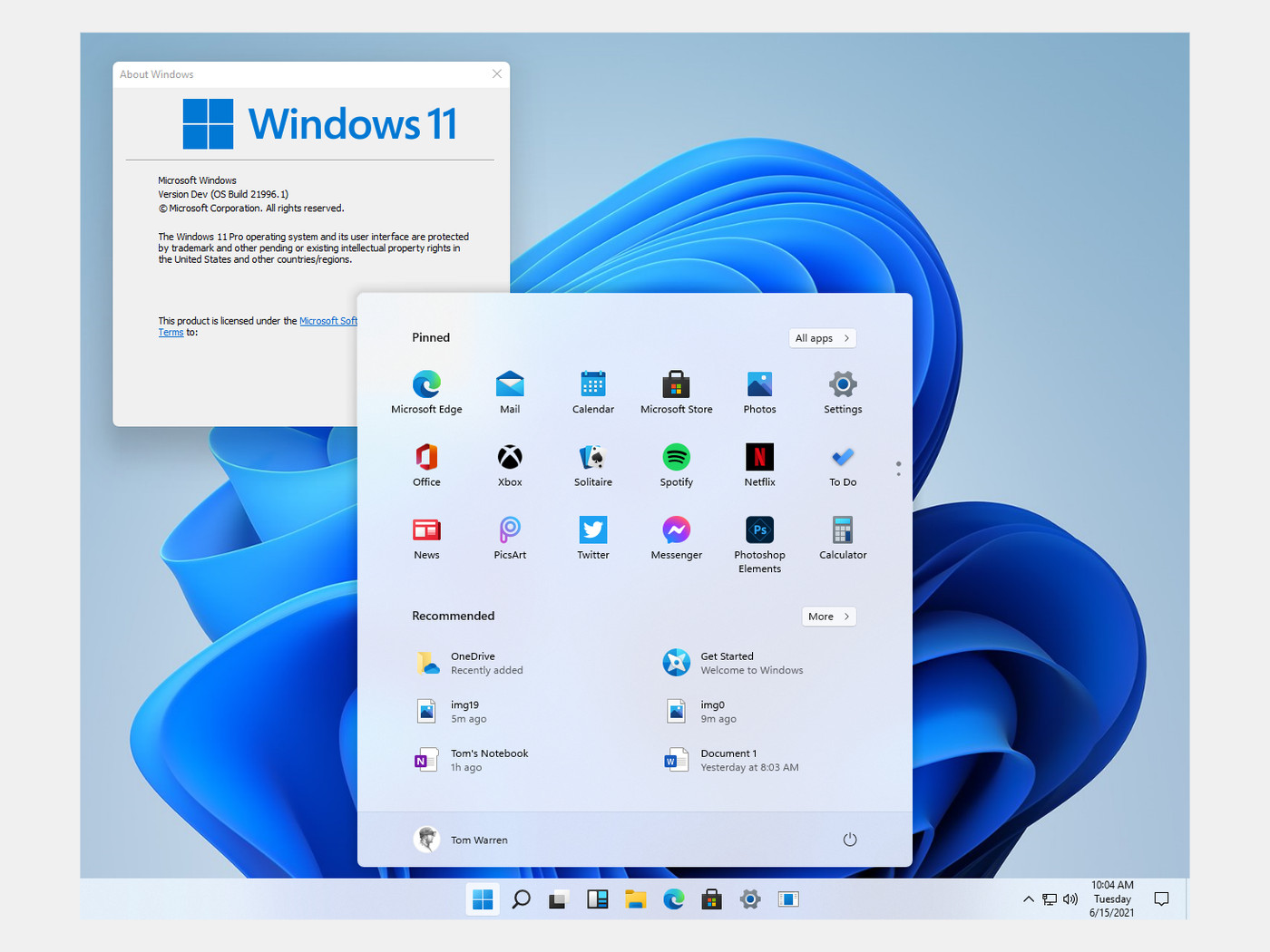 The Windows 11 version is exclusively designed for the benefit of gamers, stating "if you're a gamer, Windows 11 is made for you." So, what are the specifications to support the gamers? Let's take a look at further sections mentioned below.
When Will Windows 11 Be Released?
The announcement of Windows 11 was officially made on June 24. However, there is no official release date given yet. The beta version for the developers is out now and the public beta version is yet to be released by mid-summer 2021. The Windows 11 expected release is to be made by the "Holidays 2021." And the installation for new devices will be available by then. Everyone else will have to wait till 2022 for the update.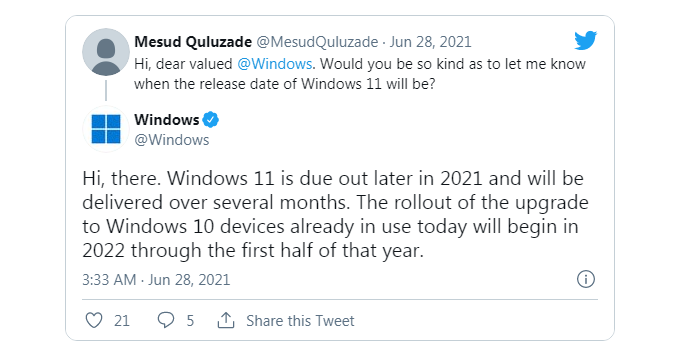 Rumors state that the release could appear as early as October 2021, however, there is no official confirmation by Microsoft in this regard. Windows 10 was considered as the large major update for Windows users. But with Windows 10 officially being held after 2025, Windows 11 will be a major optimal upgrade.
The update is especially for Windows 10 users and new devices. If you want to know what all the fuss is about, you can register and download the Windows 11 insider build for now. Even though it is an early build, it still covers a lot of Windows 11 features. However, we wouldn't suggest installing it to your main machine, as it is still an early build and it is not expected to work flawlessly.
Features of Windows 11
Major OS updates bring changes. There are several improvements on the board. The prime purpose is to provide a user-friendly interface to its user. There are few small changes like rounded corners, the new icons, the ability to delete preinstalled apps, etc. However, there are few promising and big changes, especially for the gamers:
1. The New Windows UI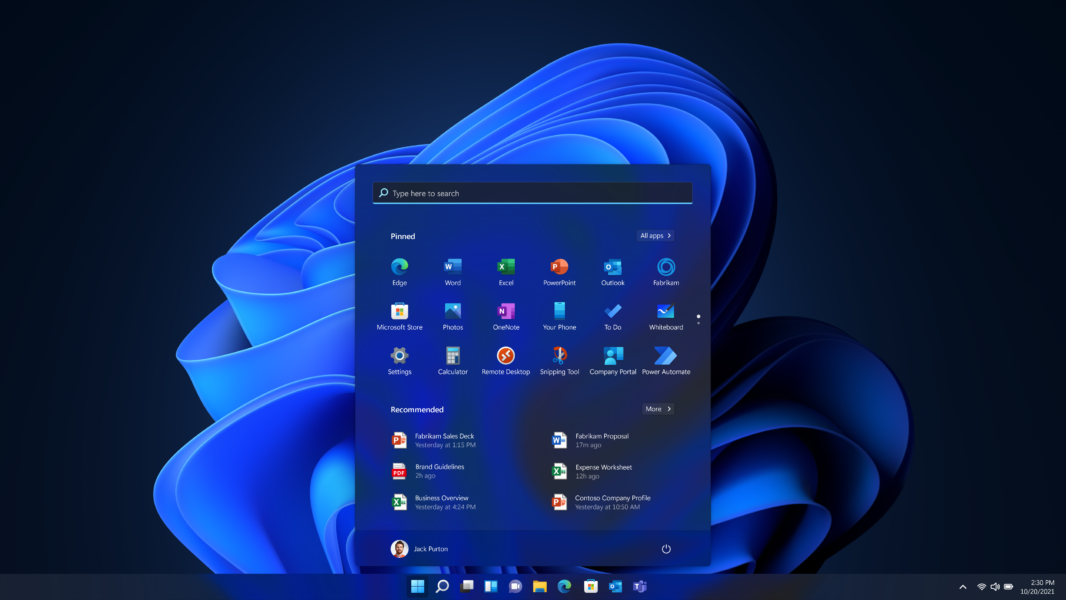 The most obvious and upfront change is the User Interface. There is a new look for the existing Windows. For instance, the start button has been removed, the taskbar has been optimized and shifted in the middle for touch and mouse usage. Widgets are making a comeback and the Windows 11 will have rounded corners, unlike the right-angled corners.
2. Flexible Microsoft Store And Android App Support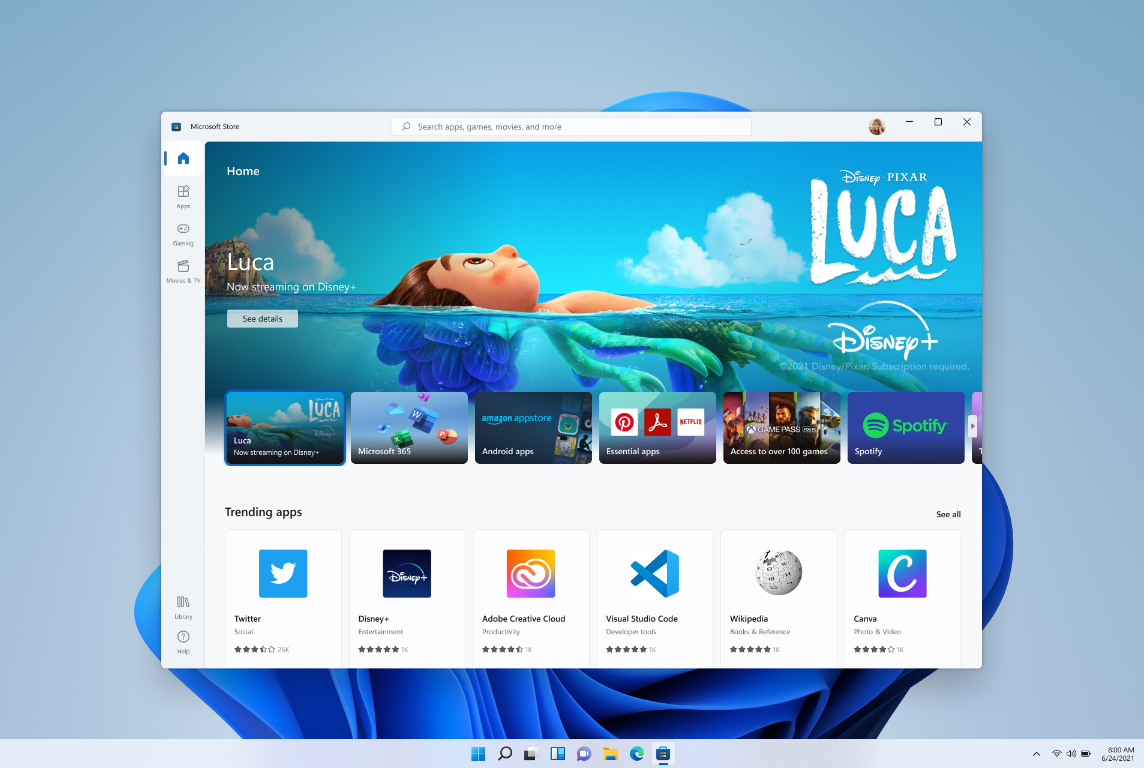 The Microsoft Store will have a new interface for Microsoft Store along with a larger selection of apps. The new store will be an easily accessible and better-curated digital storefront. It will also provide speed as Microsoft has promised it. Also, the developers will have permission to submit any apps on the Store.
3. Windows 11 For Gaming: AutoHDR and DirectStorage
This is a bold move by Microsoft since we are using Windows for gaming, like, forever. Microsoft is taking the gaming platform much seriously this time. It claims to provide the fastest gaming option for its users. With better Xbox apps integration, the platform is also supposed to work on two technologies in focus: AutoHDR and DirectStorage.

HDR will support and boost the game with its vibrant lightings and contract in the gaming media. Of course, it will work better with the HDR-compatible screen. Also, DirectStorage will help you download and install games, enabling you to play games even faster than before.
4. Better Touch, Pen, and Voice Supports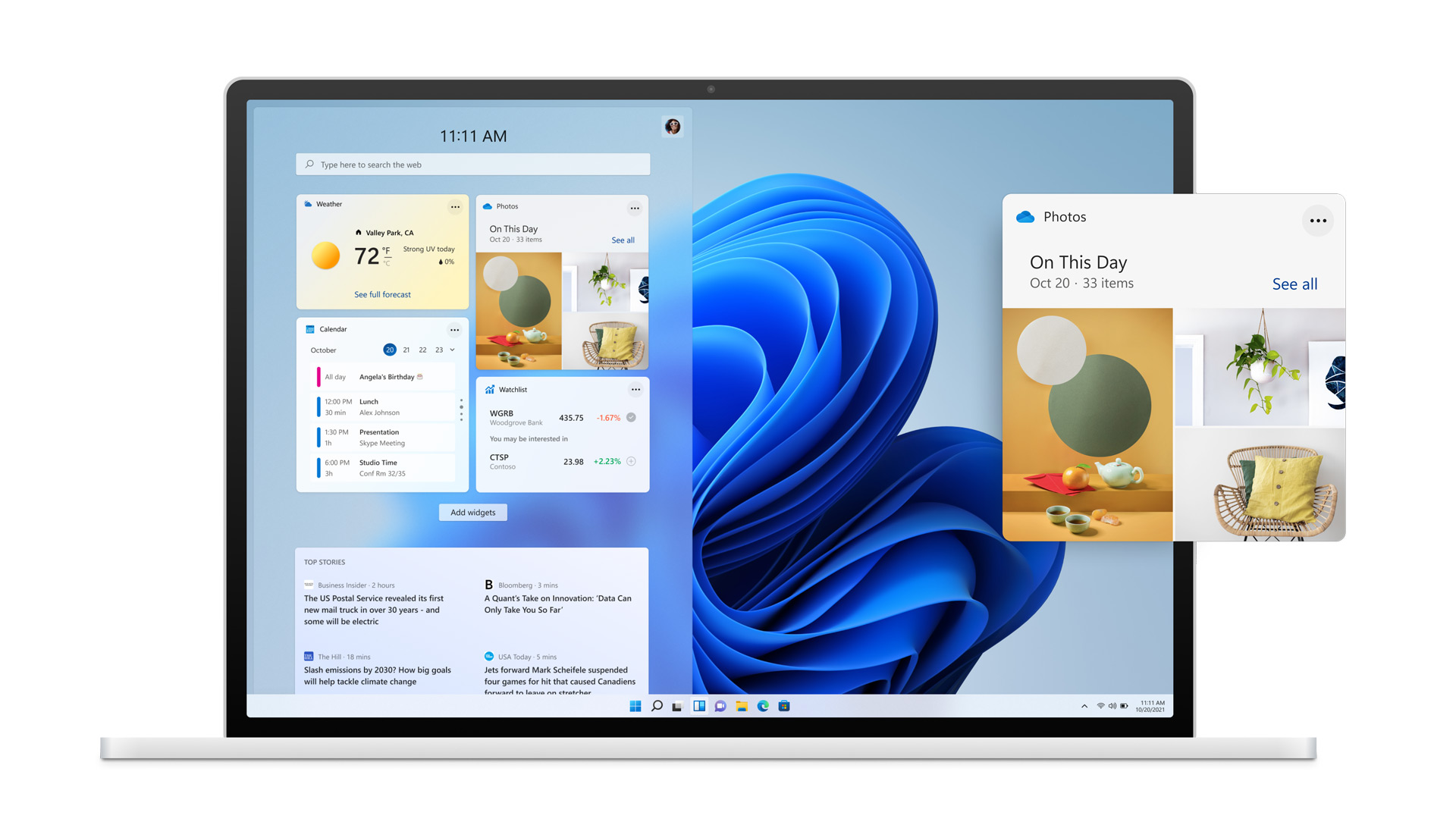 Windows 11 has several tweaks to input, particularly the touch. For instance, the space between the icons on the touch bar will enable the users to tap the right thing. The onscreen keyboard is redesigned and customized. It will enable the better use of a pen or stylus on your Windows 11 machine.
Furthermore, Microsoft has also enhanced the use of voice support for text input with much accurate voice-to-text transcription and automatic punctuation.
Windows 11 Free or Paid?
Microsoft announced that the Windows 11 download will be available as an update for free to the licensed Windows 10 users. It means that if you purchase your PC today, it will come for free to you too after the release of Windows 11 by holidays. To download and install the update, you will need to have a Microsoft account.
Windows 11 System Requirements
Below are the minimum requirements identified by Microsoft that are needed to install and use Windows 11 on your system. For further detailed analysis, you can visit here and check the Windows 11 compatibility.
Processor: 1 GHz+; 2 or more cores; 64-bit processor or SoC
RAM: 4GB
Storage: 64GB or larger
System Firmware: UEFI, Secure Boot capable
TPM: Trusted Platform Module 2.0
Graphics Card: DirectX 12 or later with WDDM 2.0 driver
Display: HD (720p) display greater than 9″ diagonally, 8 bits per color channel
Internet Connection: You need a Microsoft account and fast internet connectivity to install the Windows 11 setup.
Final Words
We know you are quite excited about the release of Windows 11. Here are all the fact checks that you might have been eagerly searching on the internet. So, take a quick read and learn all about it, from the release date, features, to system requirements. Windows 11 download will be available by "Fall 2021" for the Windows 10 users as well as for the new machine. So, if your device fulfills the minimum requirements for installation, it is worth the wait.
Do let us know your view regarding Windows 11 in the comment section.