Google play store is one of the best application stores for Android devices. If you are looking for a safe method to download your application then Google play store is the best option for you. It has a variety of applications, be it games or important study applications. Well one of your friends referred you a particular app and you have to download it at the same instance and you found something wrong with your downloads in play store. And Google Play is showing you downloads pending.
You are being shown download pending and it remains pending for a long time. Many users have encountered this error recently. Today we have come up with a solution to this notorious error. You can go through these different methods to fix Google play download pending error.

Some Possible Reasons Behind Google Play Download Pending Issue
Here is the list of some possible reasons behind this issue:
Low Or No internet connection
Multiple apps downloading at the same time
Lack of storage
Uncleared cache files for a long time.
System Updates pending
Different Ways To Fix Google Play Download Pending In Play Store
Here are 6 fixes to this Google play download pending error. You can try them one by one to fix this error. Let's go:-
1. Check Your Internet Connection
The very first and silliest reason behind this error might be the slow internet connection. If you are having a slow internet connection then please fix it.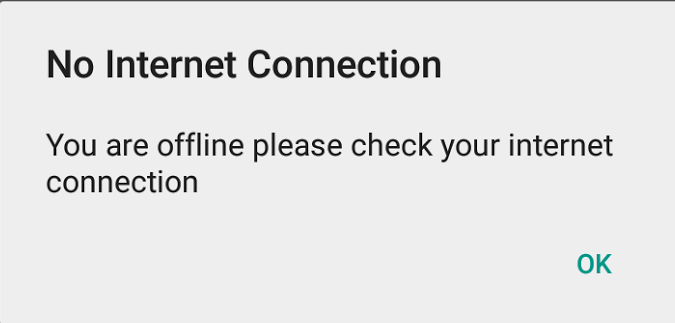 As it may be the reason behind this. Sometimes there is a problem with your wifi. So you also try using your mobile data connection.
If your data connection is all OK and your play store is still not working then you can move to the next methods. They will surely guide you in fixing the issue.
2. Check Your Current Downloads
If your play store is having more than one app in downloading status, then this might cause the problem. So you need to stop all the downloads and start a newer one. Here are steps to do it:-
Go to Google Play and move to Menu and then My apps & games.
Here you can see the list of applications being downloaded or updated.
Press the X next to the application to stop the download. Now you can download the app you want to download urgently.
3. Check Your Storage And SD Card
This error can be caused even if you are short of storage. You need to check if you have sufficient storage available for downloading new apps. If you don't have sufficient storage then you can try freeing the space by removing the unwanted applications. Here are ways to free up space.
See how much free space you have by going to Settings and then move to Storage.
Free storage by uninstalling unused apps or deleting old photos and videos.
Retry your download again.
4. Clear Google Play App Cache And Data
Sometime google play app cache and data files might also cause these types of problems. So you can try clearing google play app cache and data. We are mentioning steps below to clear data and cache files.
Go to Settings and then Apps.
Head to Google Play Store and click on it.
Below the Disable, Uninstall, and Force stop buttons click on Storage.
 Google Play must be closed and then press the Clear Cache button.
You can clear the data files as well here.
Now go to downloads and check if the issue has been resolved. If your issue has not been resolved then move to the next step
5. Change The Google Account
If everything mentioned in the above methods fails then you can try changing your google account. Sometimes the problem might be caused by your google account. Here are the steps to change your google account.
Go to Settings and find Accounts and Sync
Find Your google account and click on remove account.
You can restart your device after removing your Google account.
Add a new account and attempt your downloads.
If this method does not fix your issue then move to the final step given below.
6. Check For System Updates
Systems updates are also important for the Play Store to run smoothly. If your device has got some updates, download them and install them on your device. This may also be the reason behind this issue. here are the steps to update your android device.
Open Settings on your android device
Click on About Phone
Now Click on System Updates
download and install if any system updates available.
TIP:- Don't factory reset your device for fixing this issue. This is a very small issue and can be fixed easily if the above methods are applied correctly. 
Conclusion
Your Google play might have stopped working due to some internal issues of your device. But the issues can be resolved easily using these methods. We would recommend you to download applications from Google Play Store only as it is a trusted resource and all downloads are safe there.
Since we have tried our best to bring out the best working methods for you to fix this Google play download pending issues. You can go through these methods to fix the issue. If you are still facing this issue after applying these methods then you can surely contact us in the comments section. We will surely help you there. Cheers!