Counter-Strike: Global Offensive or CS Go is a first-person shooter available for different platforms such as Windows, Xbox, and PlayStation. It was released in 2012 by Valve and Hidden Path Entertainment and ever since became one of the best first-person multiplayer shooters available. With all these glorifying feats of this game, there come some problems that users face from time to time. The one that we're addressing in this article is where CSGO keeps crashing randomly.
Crashing can happen due to various reasons. Some of them can be related to your hardware others can be related to your local game files.
In this article, you will learn all the methods to fix this problem.
Methods To Fix CSGO Keeps Crashing Problem
We are going to share a few methods that we found were able to fix the random crashing issues on CS:Go.
1. Update Your GPU
The first fix to this problem is a simple one, the crashing might be happening due to an outdated driver that no longer supports the game, in which you would have to update your graphics driver.
Step 1
Right-click on This PC, click on properties,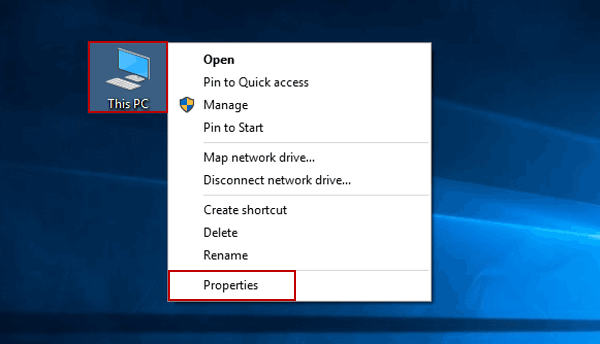 Step 2
Then on the left-hand side click on the device manager, scroll down to display adaptors, locate your graphic card model, and click on it. A new window will pop up where you need to click on the update driver under the tab drivers.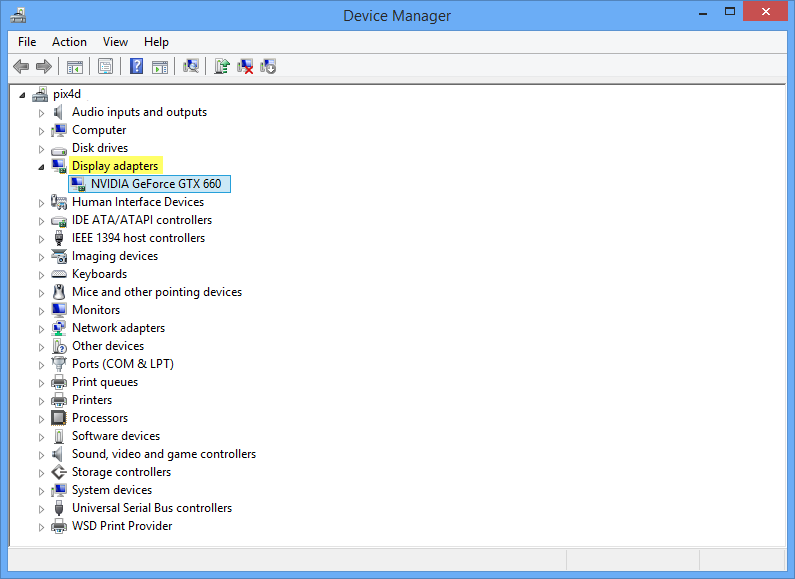 Step 3
Here you need to click on the option where it says "search automatically for updated driver software". If there is a new driver for the GPU it will automatically install it.
You can also update your driver through Nvidia GeForce Experience. Other third-party apps also update all your drivers. These apps save time but sometimes they might not be able to detect the latest version.
Run your game. If it runs then congratulations. If CS GO keeps crashing again, then move to the nest fix
2. Check Your Game Files
If the first fix doesn't work then you might want to go in and check-in your game files. There is a possibility that your Counter-Strike files might be corrupted or that your anti-virus could've deleted a core file due to which it is finding it to be false.
Step 1
Open your steam account, once there, go to Game Library.
Step 2
Right-click on Counter-Strike: Global Offensive and scroll down to properties.
Step 3
There, under the local files tab, you will find an option at the very end that says "verify the integrity of game files" click on it and wait until the game cache verification finishes.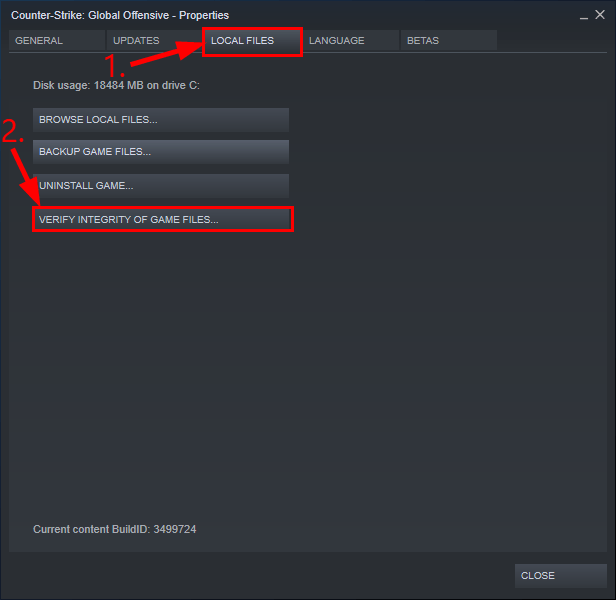 After that close Steam and refresh your computer and run the game.
If your CS GO keeps crashing then move on to the next fix.
3.  Stop Overclocking Your Hardware
Overclocking your hardware helps in giving you those extra frame rates but it also puts a huge strain on your CPU and GPU. It is ideal for new computers but it is not recommended in older ones as it can cause overheating and can damage your hardware if it happens for prolonged periods.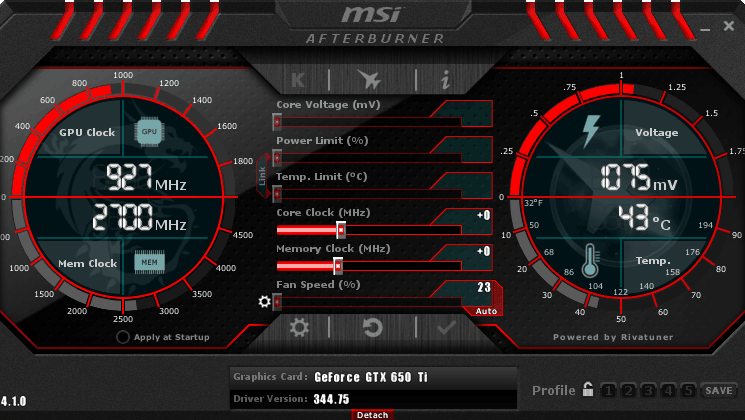 Overclocking could be a reason that your game isn't able to run because your GPU is heating too much. In this case, it is advised to restore the default settings of your GPU.
4. Rename The Fastprox.dll To Fastprox.dllold
Step 1
On your keyboard press the Windows key and the E key together, it will open the file explorer on your screen there click on view and at the end of the view dashboard locate options
Step 2
After this a new window will open, there click on the view tab under that uncheck the box that says "Hide extensions for known type files". Then click on Apply and then click on OK.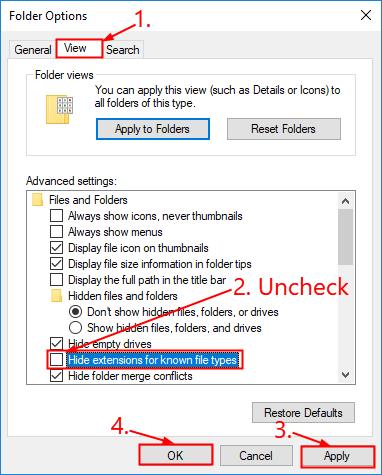 Step 3
Now open the file explorer and type C:\Windows\SysWOW64\wbem  in the address bar and hit enter. Here find the file fastprox.dll and rename it to fastprox.dllold.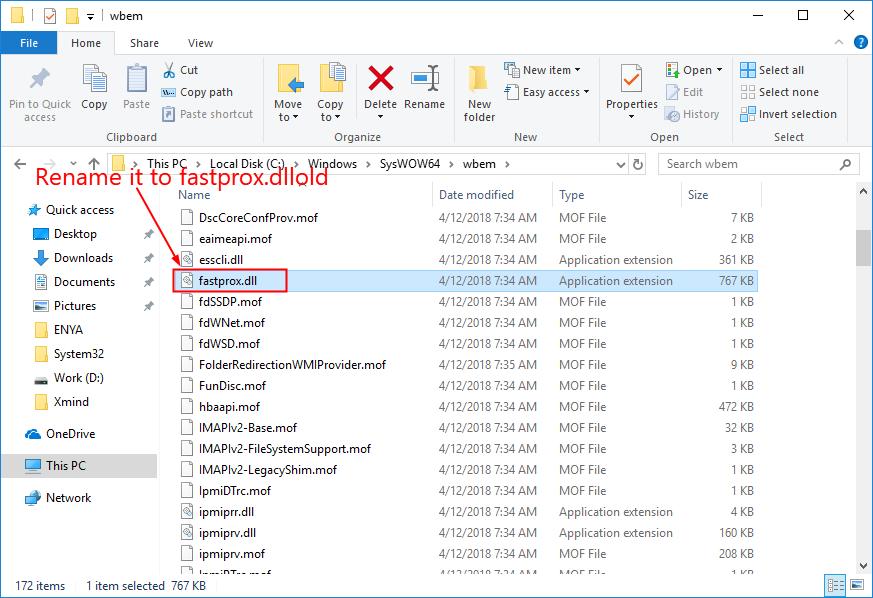 5. Try Changing The Launch Options
Try to launch your Counter-Strike: Global Offensive in safe mode (-safemode) or in autoconfig mode (-autoconfig). This is how you do it:
Step 1
Open steam and go to CS: GO properties. Under the general tab locate the option that says" set launch options".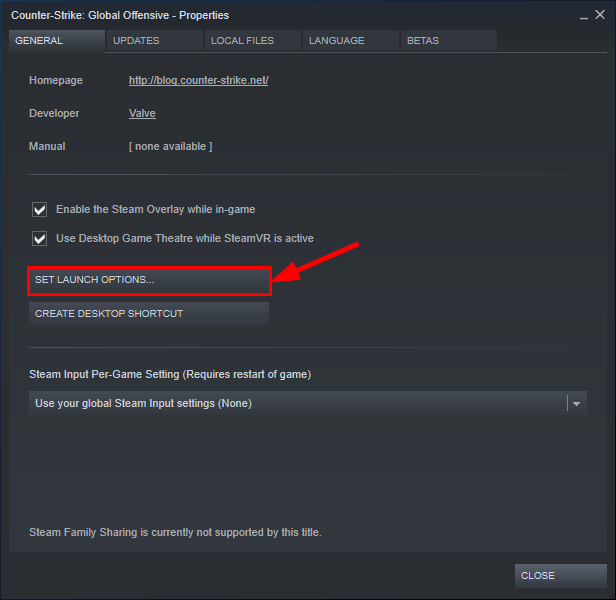 Step 2
A small window will pop up, type -autoconfig, and if that doesn't work then type -safemode. This will run your game in safe mode which will force the game to apply default settings.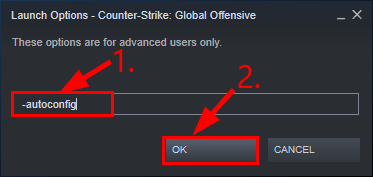 If  CS: GO keeps crashing then try the next fix.
6. Reinstall The Game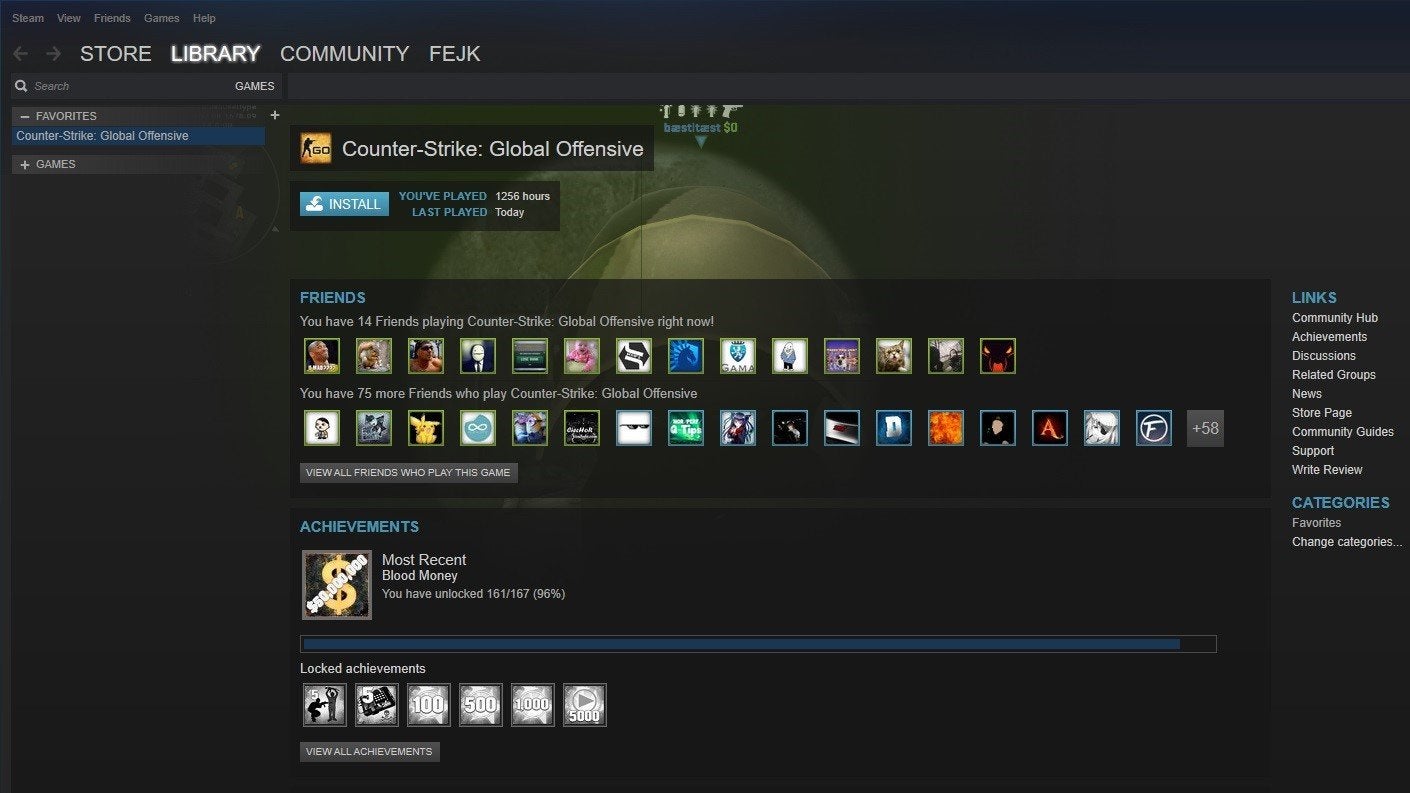 Sometimes there is some unknown bug that prevents the game from running which is really annoying. This might require you to uninstall your game and install it again. It can be a huge pain but this is the only way to fix these bugs.
7. Check The Minimum Requirements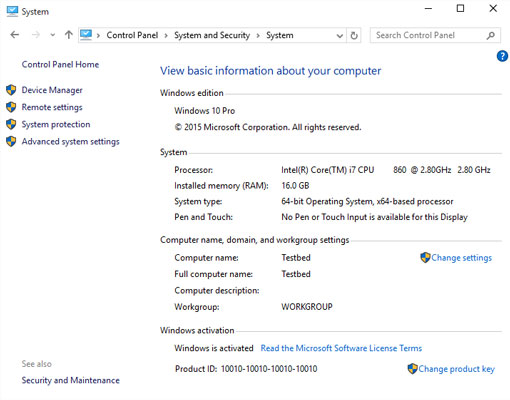 And finally, if none of these fixes are of any help to you then you might want to check the minimum required configuration for the game. Here are the minimum requirements:
CS: GO Minimum System Requirements
CPU: Intel Core 2 Duo E6600 / AMD Phenom X3 8750 or higher
OS: Windows 7, Windows Vista, Windows XP
RAM: 2 GB
HDD: 15 GB of storage space
DirectX: Version 9.0c
GPU: Video card should be at least 256 MB or more and should be a DirectX 9-compatible with support for Pixel Shader 3.0
Screen Resolution: 720p
Network: Broadband Internet Connection
CS: GO Recommended System Requirements
RAM: 2 GB
Screen Resolution: 1080p
HDD: 15 GB of storage space
CPU: Intel Pentium Dual-Core E5700 3GHz / AMD Phenom 8750 Triple-Core
GPU: NVIDIA GeForce GT 630 / AMD Radeon HD 6670
OS: Windows 7
DirectX: Version 9.0c
Network: Broadband Internet Connection
Note: All these are screenshots from windows 10 but these fixes will also work on windows 7 and windows 8.
Conclusion
Freezes, crashes, and blackouts are a common thing when it comes to games. try out these fixes for troubleshooting your CS:Go Crashing problem. I hope one of these fixes or a combination of them works out for you and you're once again back in the game.
Do let us know if you have any doubts about the methods described above. Cheers!