Browser games are always the one place you should visit when you don't know what to do in your free time. Cookies Clicker is among the most played browser games on the internet. You can take the excitement level of playing Cookies Clicker by implementing hacks and cheats in your game. In simple words, doing this will make you the most pro player in the game. In this post, we will talk about Cookie Clicker hacks, and how to apply them.
You will find lots of hacks and cheats online, that are specially made for Cookie Clicker. Most importantly, you don't need to have any coding or technical knowledge to apply these hacks in your game.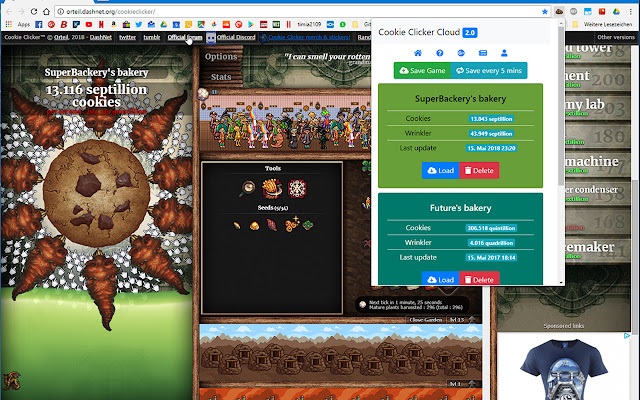 What Is Cookie Clicker Hack?
Cookie Clicker is one of the most-played browser games that are all about baking cookies for the world. Gamers just need to keep clicking on a big cookie to earn a single small cookie. It is a never-ending game, and you will be rewarded after every mission and achievement.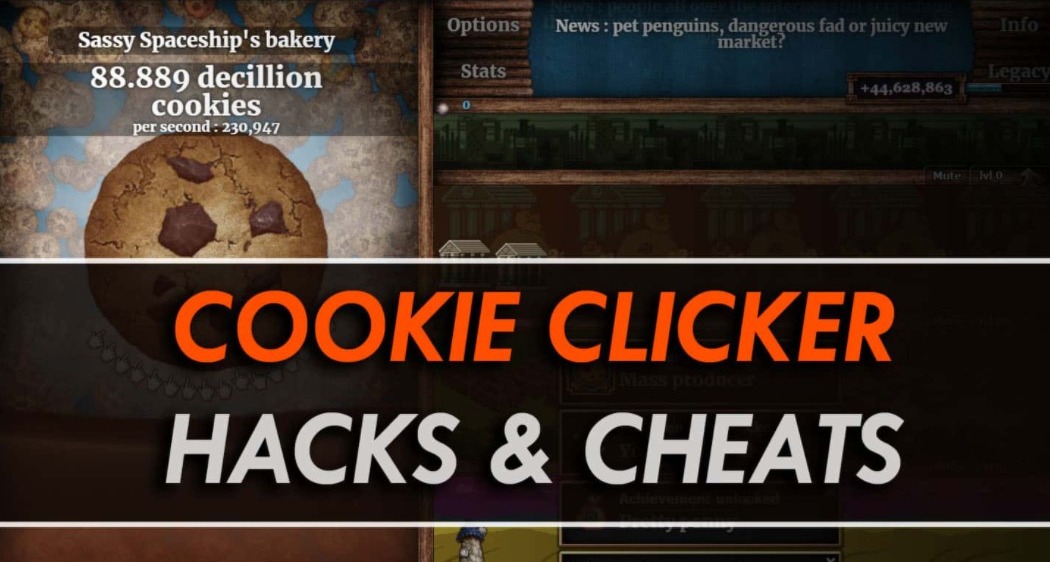 So, talking about the Cookie Clicker hack, this is just a simple script that gamers can apply to there came to have an upper hand over the other players. There are tons of Cookie Clicker hacks present online, and in this post, we will share the most popular one.
How To Hack Cookie Clicker?
It's quite easy to apply hack or cheat in Cookie Clicker. Basically, two methods will help us in doing so. We are going to take a look at both these methods in detail. And you can use either of the methods to get unlimited cookies, upgrades, and many more things in the game.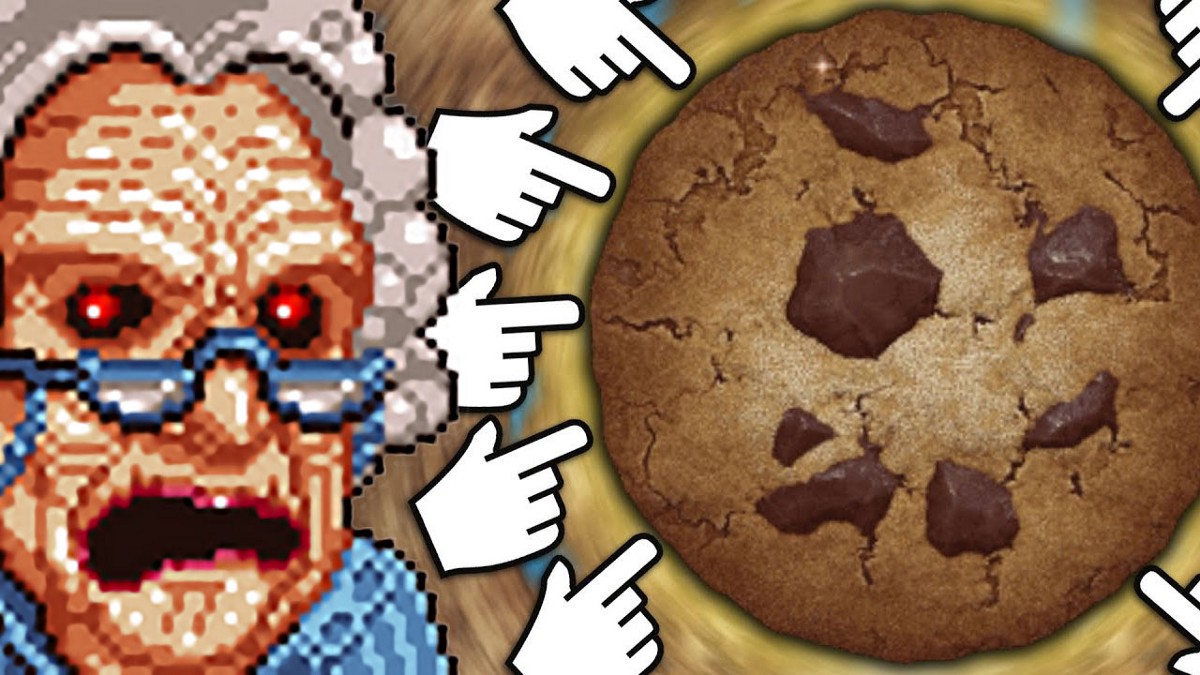 Before we get into the methods, we recommend you export the "save file" of your game, and paste it into a document, so that you can easily restore the game progress once you don't want to apply the hacks anymore.
1. With the Help Of Inspect Element Or Developer Tools
Being a browser game, the coding of cookie clicker is mainly written on HTML5, css3, and JavaScript. It means that you can easily do some changes in the game using the developer tools of different browsers. Let's show you what we are talking about.
Open Google Chrome, and start Cookie Clicker.
Now, right-click anywhere on the screen, and after that click on the "Inspect" option.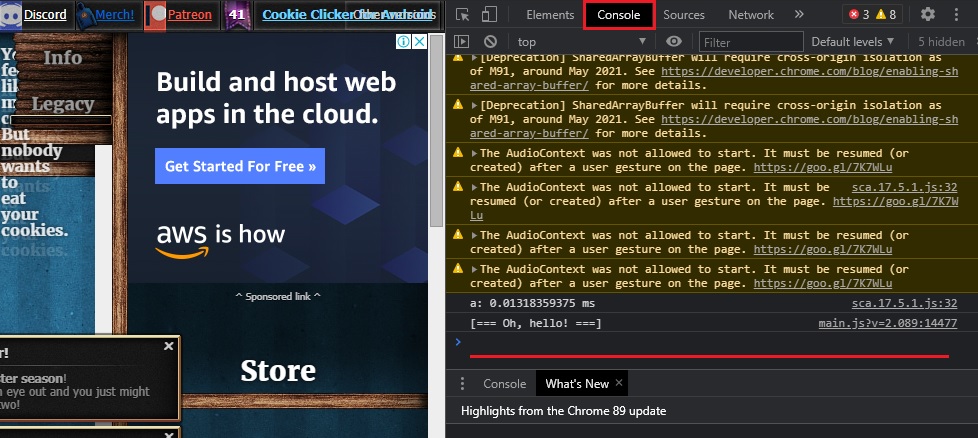 In the developer window, click on the "Console" tab.
In the space provided, type "Game.cookie=X". Replace the "X" with the number of cookies you want in the game.
After increasing the amount, press enters and wait for a few seconds.
So, that's it. Now you will have the desired number of cookies in your game instantly.
2. Exporting Cookie Clicker Save File
You can also export the saved file of your game, do some changes to it, and import it back again. This method is especially for those fellows who don't have much knowledge about coding. Just follow the below-mentioned steps to find out how it's done.
Open any browser and start Cookie Clicker.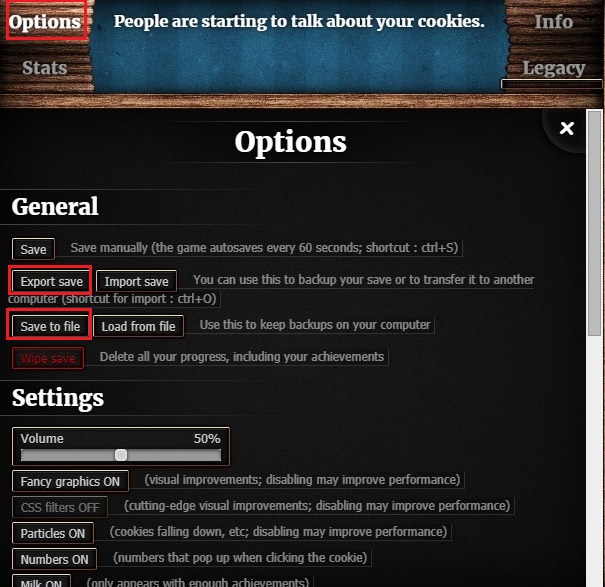 Click on the "Options" tab, and after that click on "Export" save. And after that click on "save to a file" to save the exported data on your PC.
Now, open the save file using any text editor software like Notepad.
Delete "%21END%21". And "%3D" with "=" sign.
Copy the entire text, and paste it into the base64 convertor.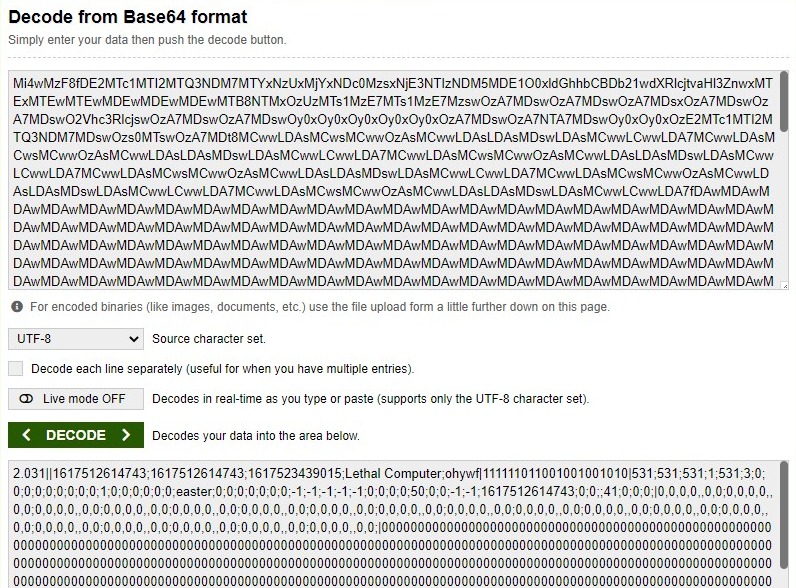 Now you will have to decode the file using, "UTF-8". Once decoded, edit the saved file according to your need.
After editing, again go to base64 converter, and paste the edited file.
This time encode it with UTF-8, replace the "=" sign with "%3D", and insert "%21END%21" at the end of the code.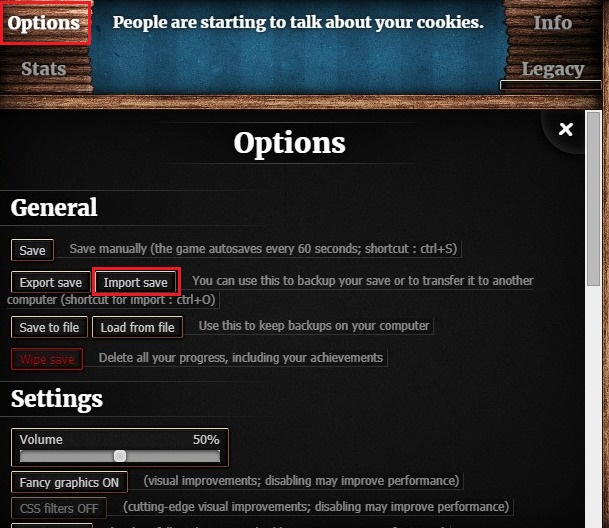 Open the game and this time click on import save. Just import the saved file into the game.
That's it. This is how you can apply hack in your Cookie Clicker game.
Most Used Cookie Clicker Hack Of 2022
Now that you are aware of how to apply hack in the game, it's time to share with you the best and most popular hacks and cheats available for Cookie Clicker. The list contains hacks that will help you to get unlimited cookies as well as every upgradable thing. So, let's get started.
Make sure to replace the "X" with the number of cookies or items you want.
Get cookies: Game.cookies=X
Earn cookies per second= Game.cookiesPs=X
Add cookies at a fixed interval= setInterval(function(){
Game.cookiesPs = 50
}, 1000);
Unlock all upgrades & get them ( Get free 1 Nonillion cookies with this): Game.RuinTheFun();
Change cookies balance to unlimited: Game.cookies=Infinity;
Undo unlimited balance: Game.cookies=0
Cheated Cookies Taste Awful Achievement: Game.cookies = Game.cookiesEarned + <amount>;
Undo Cheated Cookies Taste Awful Achievement: Game.Achievements["Cheated cookies taste awful"].won=0
Access Sesame menu: Game.OpenSesame();
Make all buildings free: Game.ObjectsById.forEach(function (e) { e.basePrice = 0; e.refresh(); }); Game.storeToRebuild = 1;
Keep buildings at the base price: Game.priceIncrease = 1;
Final Words
So, these were all the Cookie Clicker hacks that you can apply in 2022. We have also shared the method of how to apply these hacks in your game so that you don't have to look for them anywhere else. We hope you will find this article helpful. If you have any queries and suggestions regarding this post, let us know in the comment section