If you don't have an iOS device or haven't ever experienced how it works. However, you are looking for an in-hand experience before getting it. Then you don't need to worry. As of now, it's possible and even easy to experience how an iOS device works through iOS emulators.
Generally, the emulator is used for app testing purposes. Yet, users can also try the emulator to play games and iOS apps on it. So, what's the wait for? Let's start with some best emulators that can be useful for you to run iOS apps on the PC.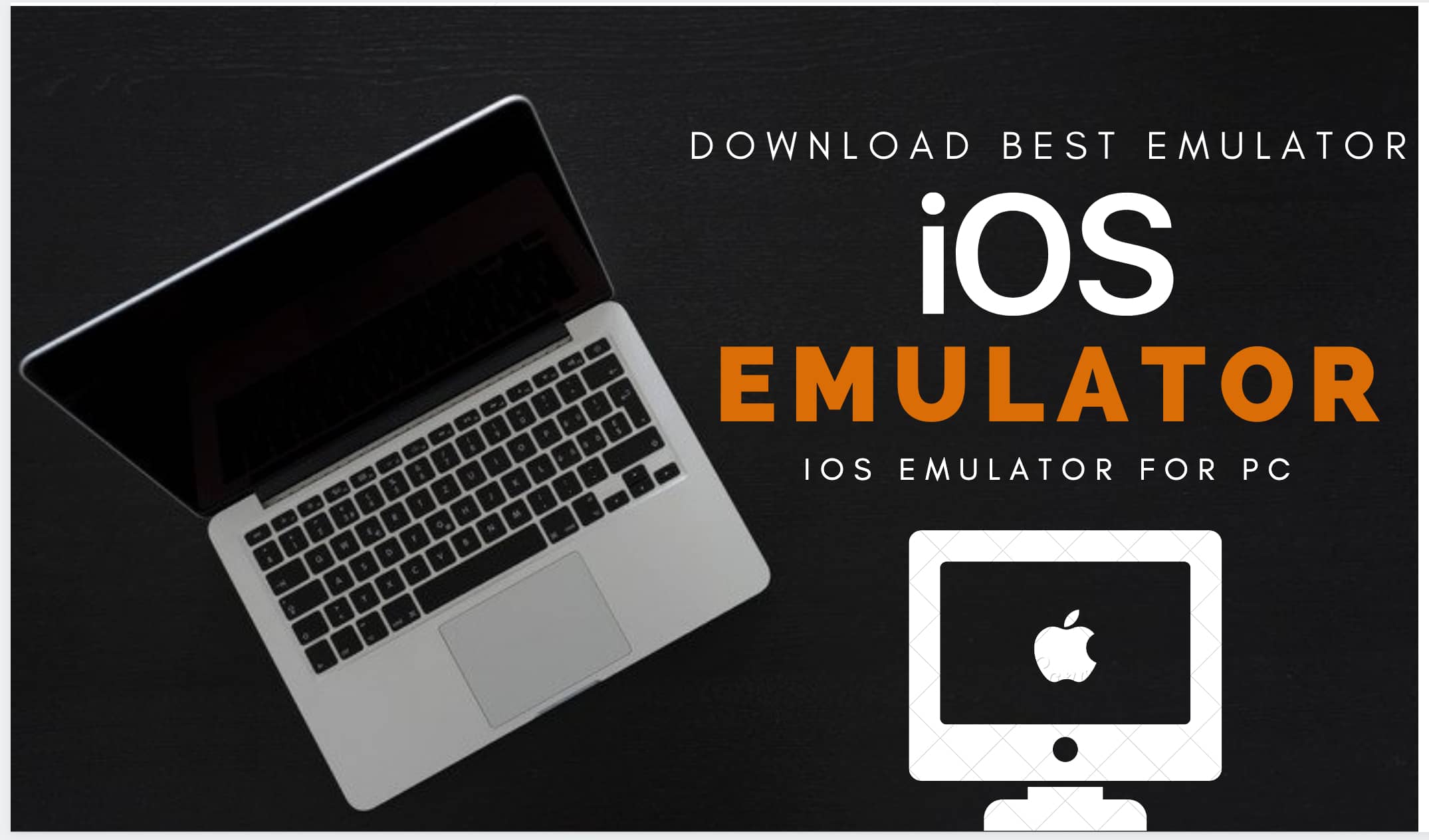 Best iOS Emulators For Windows 10
Emulators are a kind of program that emulates a different OS on other Operating systems. It creates an environment that helps in operating iOS apps on the PC efficiently. Therefore, here is the well-curated list of iOS emulators that you must try at least once.
1. Appetize.io
Appetize.io is an online emulator. It enables the user to use the iOS apps through various web browsers. And it can be said that Appetize.io is the best emulator among the list. This site works on a cloud server through which you can develop iOS apps. Also, it has a smooth interface.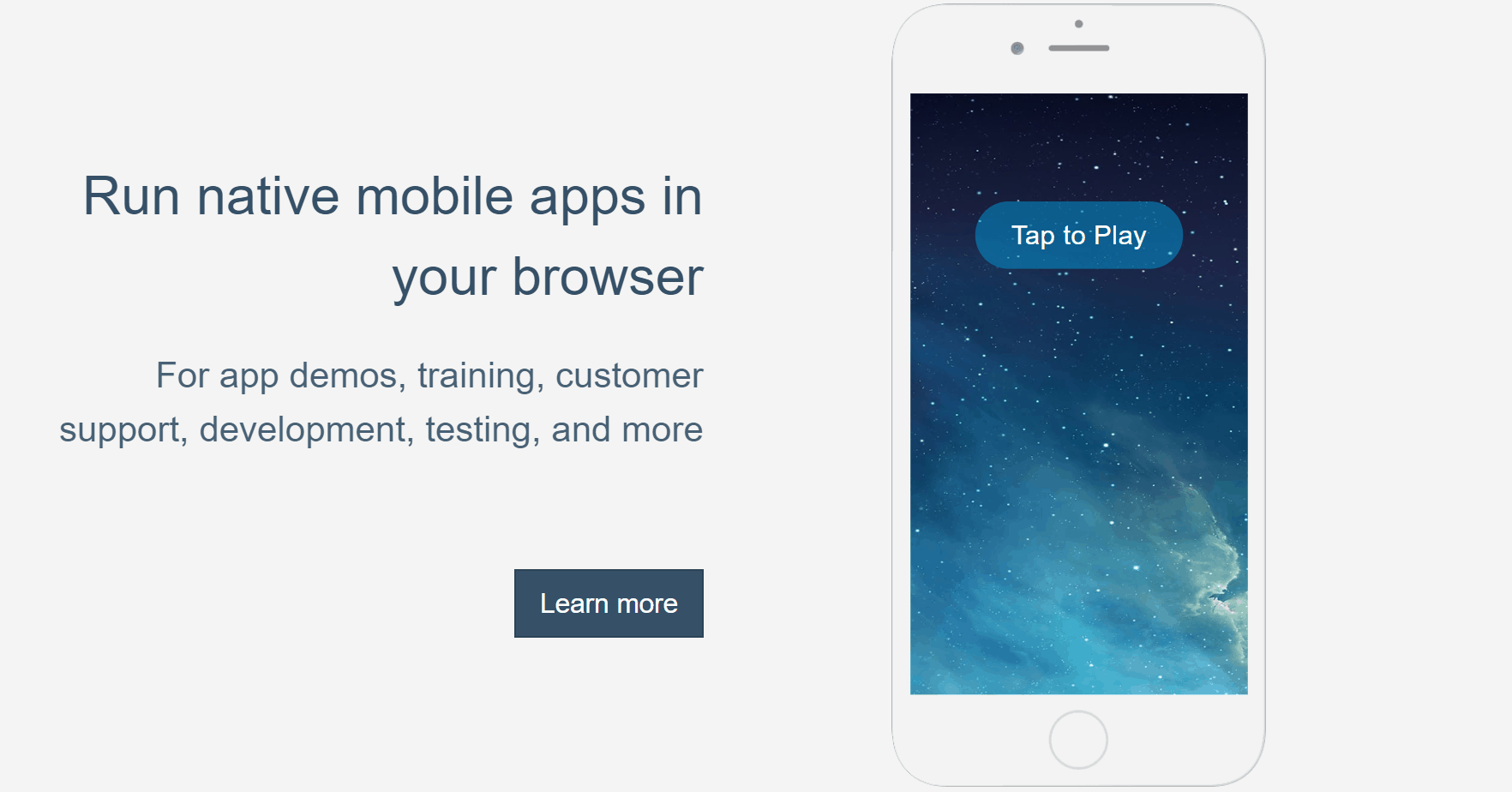 However, the first 100 minutes on this site is free after which you need to pay $0.05/minute. The usage can be monitored through the dashboard. And, you can set the alert to know about the time limit.
2. Ripple
Ripple is a Google Chrome extension that works as an emulator. Although it is a newbie and available in the beta version it has gained huge popularity in no time. It supports all the available iOS apps and can run these apps smoothly. Also, the best part of this emulator is that you don't need to go through the installation procedure.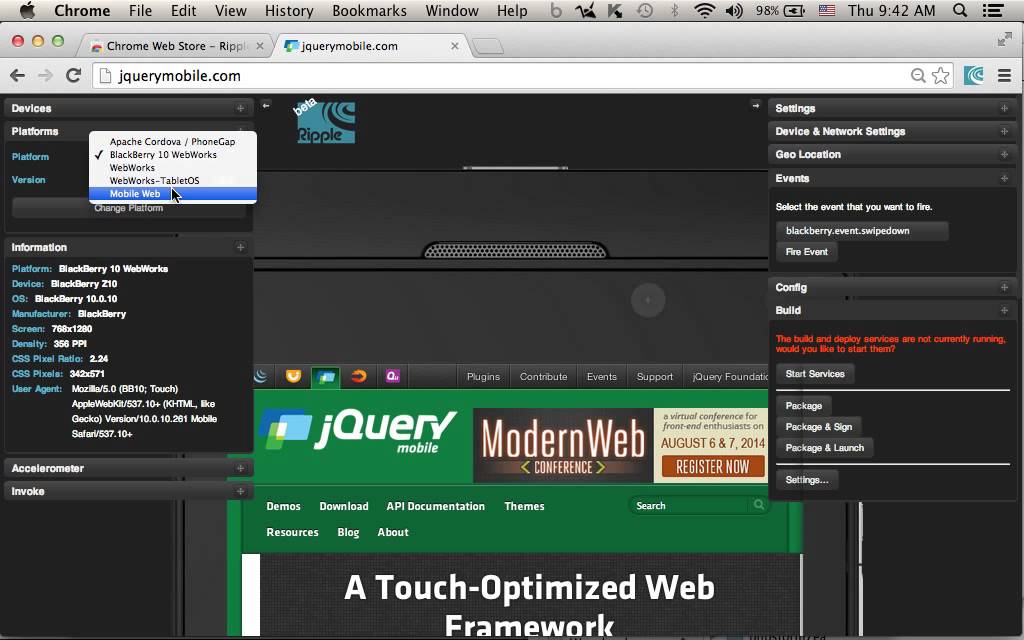 Ripple works best for testing the older as well as newly launched apps. And mostly, it is popular for testing HTML applications and cross-platform mobile applications.
3. MobiOne Studios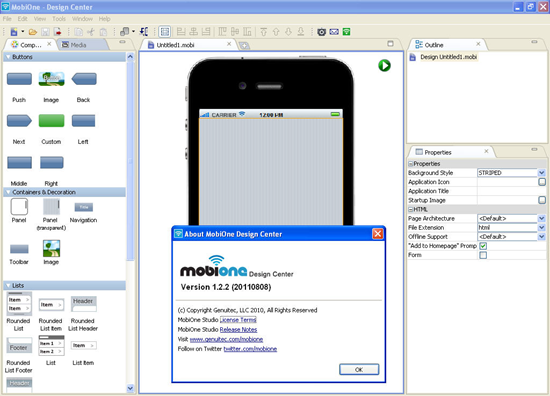 MobiOne Studios is yet another best emulator for iOS on the list. It runs all the iOS apps and games without facing any clutter issues. It is fast and has excellent compatibility with iOS apps. You can test all your cross-platformed mobile apps on the emulator. Also, it can be used to develop apps and games with its most realistic experience.
4. iPadian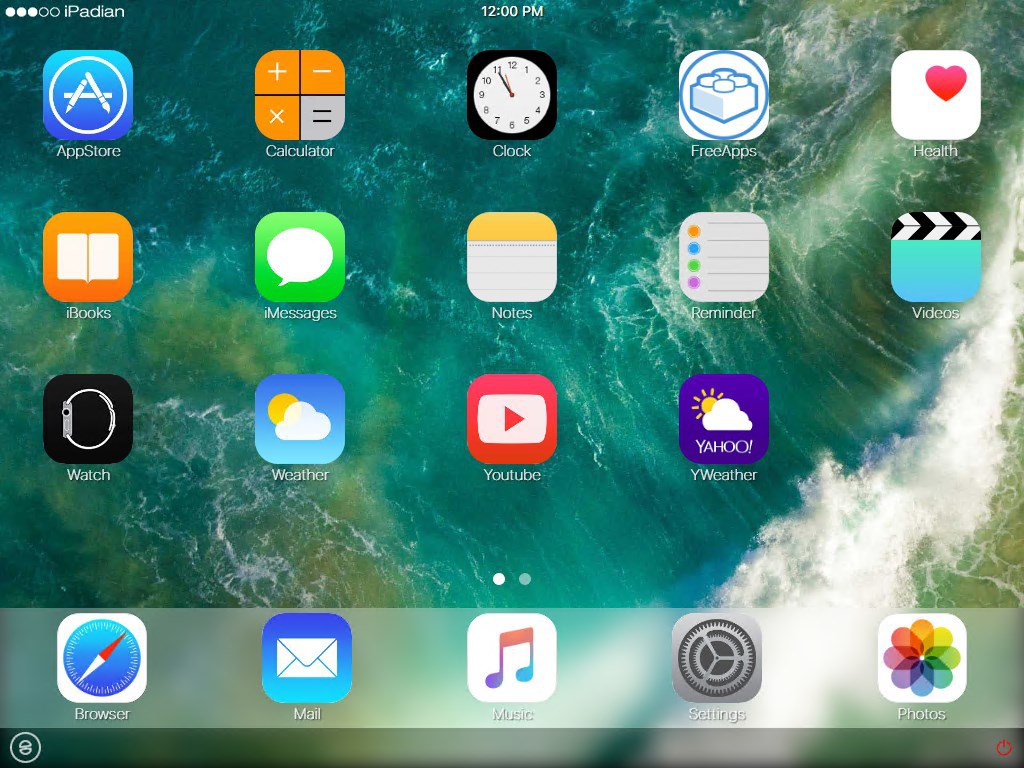 The easiest and most used emulator to run iOS apps on PC is the iPadian. Although it has a pretty unusual name, rest assured it has nothing to do with it. In fact, it runs all the iOS features like Siri, iMessage, TvOS, etc. It has a similar user-interface then that of an iPad and iPhone. And while we are upon user-interface, it has a simple and user-friendly interface.
Also, it takes less power consumption while using it. It is mainly used for casual purposes while you can try it out for a professional one as well.
5. Electric Mobile Studios
As the name suggests, Electric Mobile Studios is a professional emulator for iOS. Its actual purpose is to help developers with testing and developing cross-platform apps. Besides, it is a paid emulator. So, to make use of it, you need to pay first. And that will cost around $40.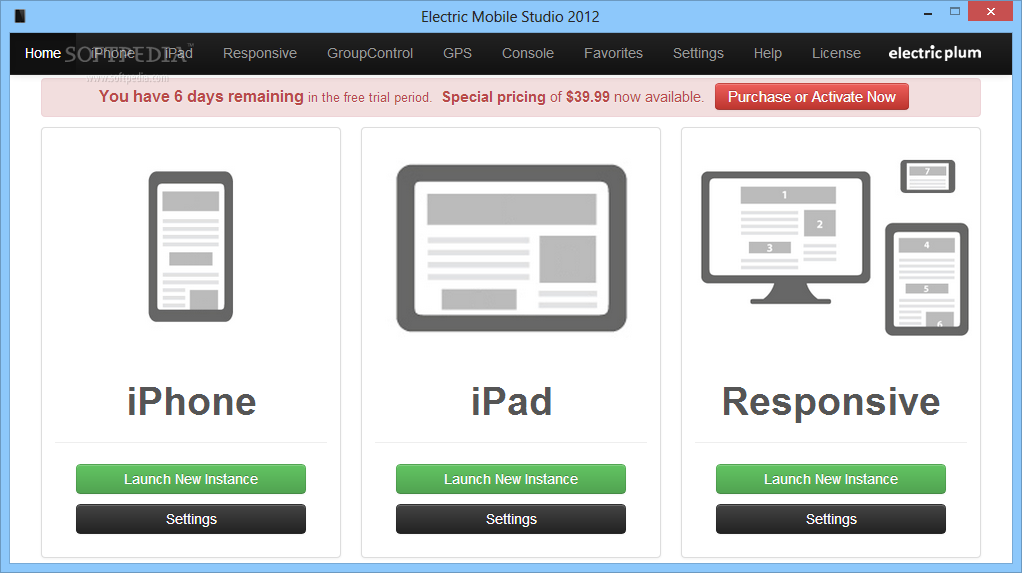 Although it is quite expensive, it, however, may be a prominent investment for the developers. Also, it offers a free trial. You can access its features before the purchase.
6. Remoted iOS Simulator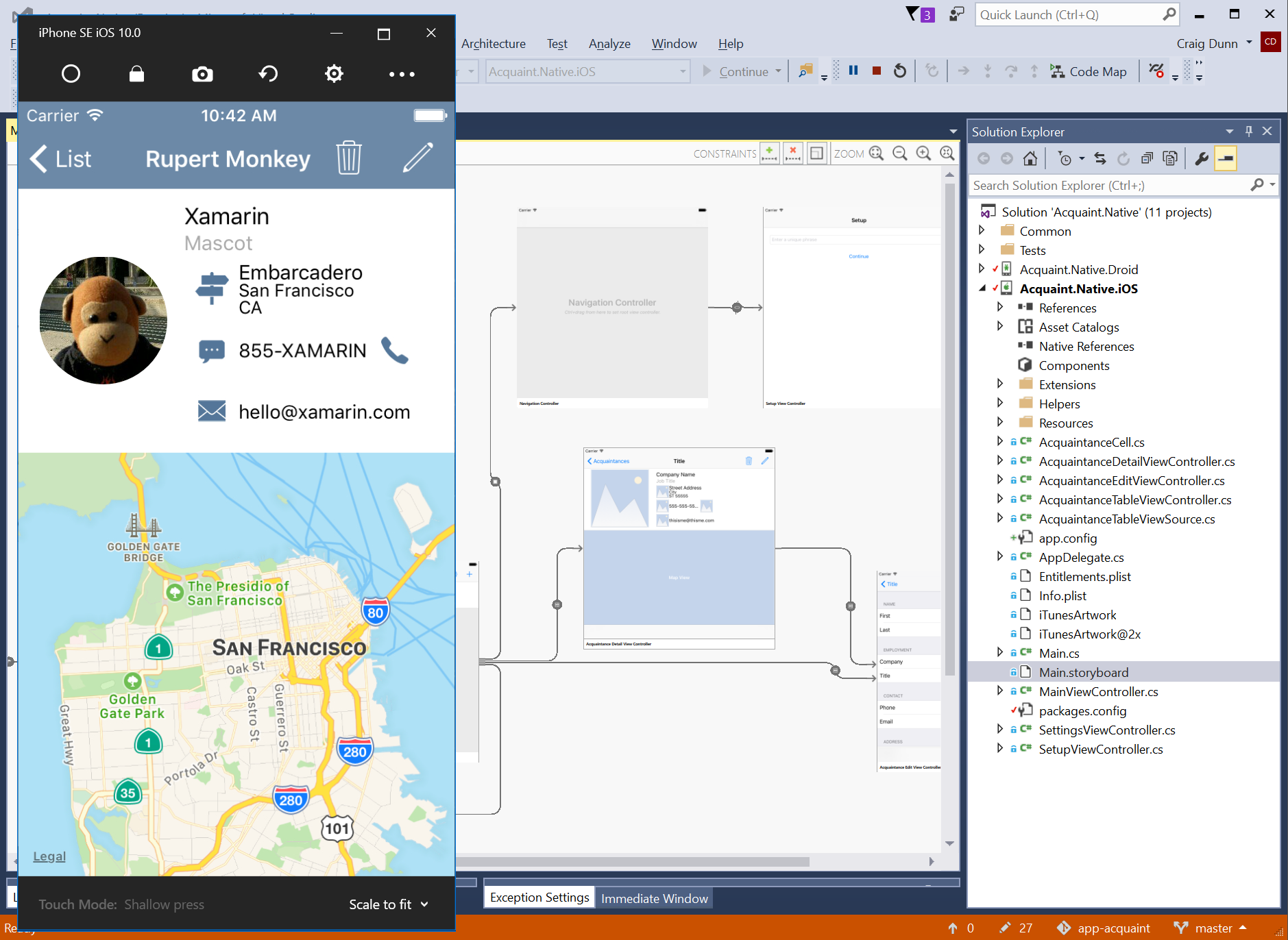 The remoted iOS simulator also comes in the top list of emulators. It is an excellent app testing emulator among the developers. While working on the process of testing the iOS apps you can also debug it through Windows Visual Studios Enterprise. And the user-interface of this emulator definitely speaks for itself among others.
7. Smartface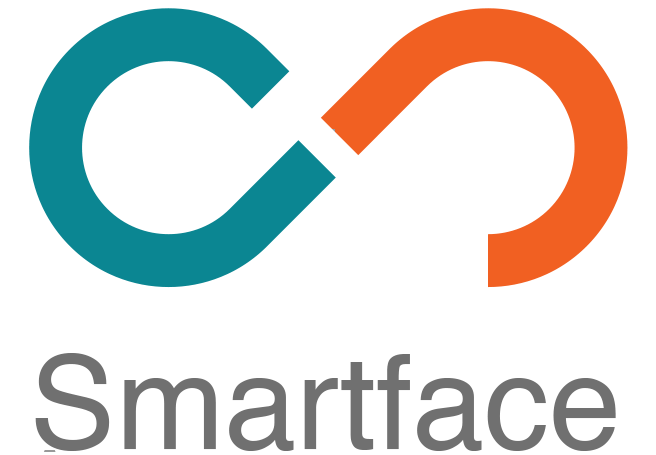 Smartface is an emulator that helps the developer to create cross-platform technology. It has a collection of some useful features. And these can be utilized for app testing purposes. Smartface lets you debug and test real-time codes as well. It comes with a free as well as the paid version with a starting cost is $99.
8. TestFlight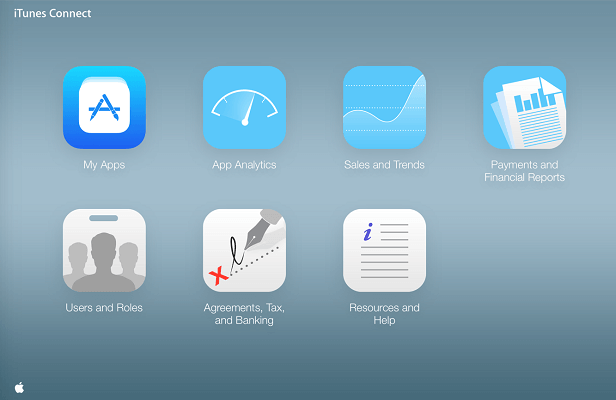 Owned by Apple, TestFlight is another emulator for PC. It is mostly used by the developer for beta testing of the iOS apps. The additional point of this emulator is that it provides extensive documentation to the user. You can view watchOS, TvOS, and iMessage without any lag. However, to avail of the features of this emulator, you need to create an App Store distribution profile.
9. Air iPhone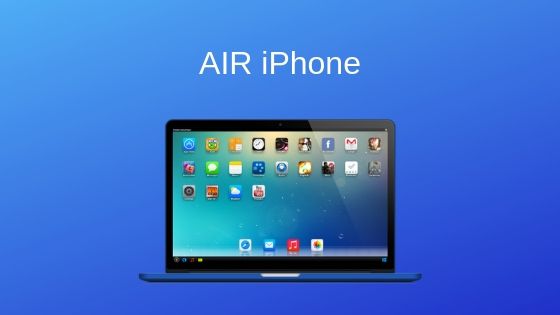 Air iPhone presents the exact replicate of the iPhone on your PC. It also supports Adobe Air Framework. This emulator is compatible with the usage of iOS apps. Hence, you will get to see flexibility while using it. Also, the process of installation is easy to follow. So, just install. And start using iOS apps on this emulator.
10. iMAME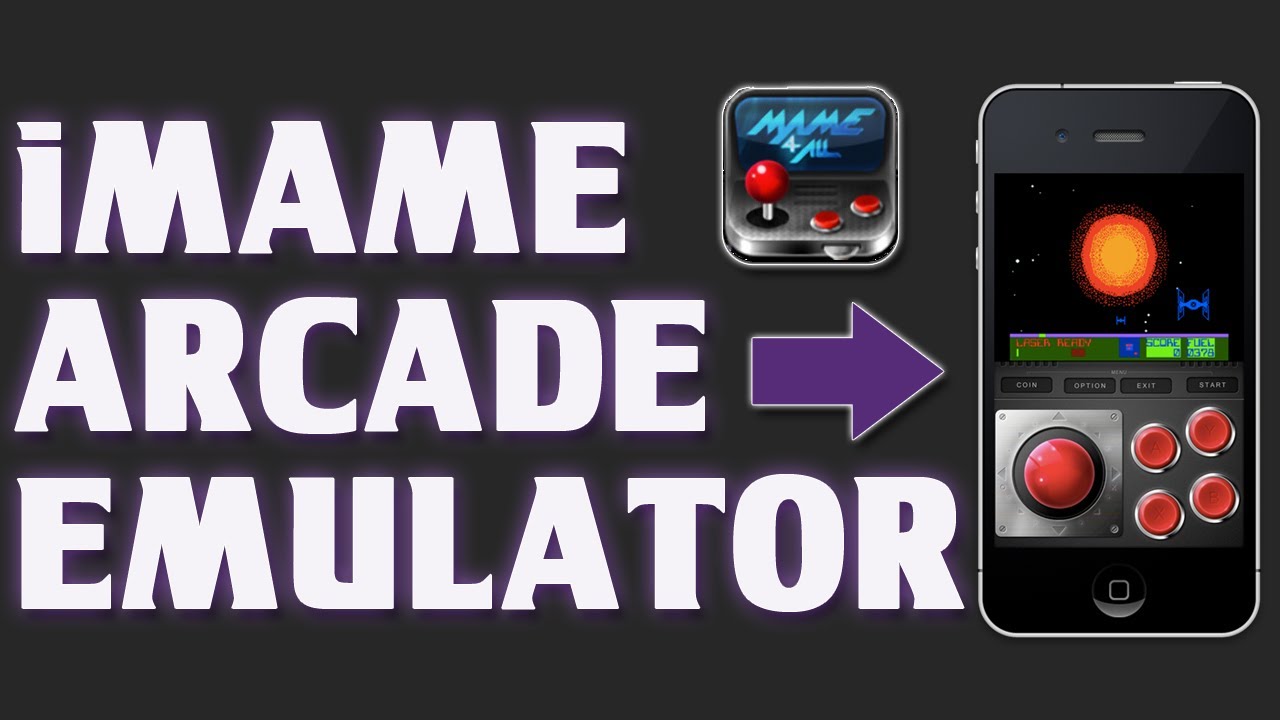 iMAME is a famous emulator among gamers. This emulator is specifically-designed for gamers to play games. It comprises all the iOS games available on the iPhone and iPad. It's not that of the best emulators among others. Anyway, it is worth trying for at least once. Also, it is compatible with iOS 9/iOS 10 games. So, what are you waiting for? Click on the link given to download it.
16 Best iOS Emulators For Windows 10
Here is an extended list of emulators that can enable iOS apps on PC. And, you can try out to get an enhanced experience. This list comprises of some new emulators as well that can be tried for once. So, choose according to your needs.
Ripple (Chrome Extention)
iPad Simulator (Chrome Extention)
Final Words
The emulators have been the best option for the developers as well as users. Users can replicate these iOS devices onto their PC to enjoy unlimited access to Pokemon Go and PUBG gaming. And a developer can get done with their app testing on different screen resolutions. Hence, here are well listed 16 best iOS emulators. These emulators can help you with all sorts of work that you need to perform. So, try these out and share your experience with us.