Are you an iPhone user, and the restriction on your phone makes you go crazy? Well, we have got a solution for you. It can be new to some while old news to others, but it is for sure the best way available. All you need is to Jailbreak your device, and then you are free to use those apps you have been eyeing for so long. So, here's to all the iPhone users, as we know what will cheer you up. And that is why we have assembled a detailed list of 30+ best Cydia tweaks in this write-up.
This latest trending collection of tweaks will help you get a new theme, wallpaper, and many other apps on your device. However, before that, let's learn more about Cydia tweaks. And then, you can discover some best tweaks and apps from the list and links given below.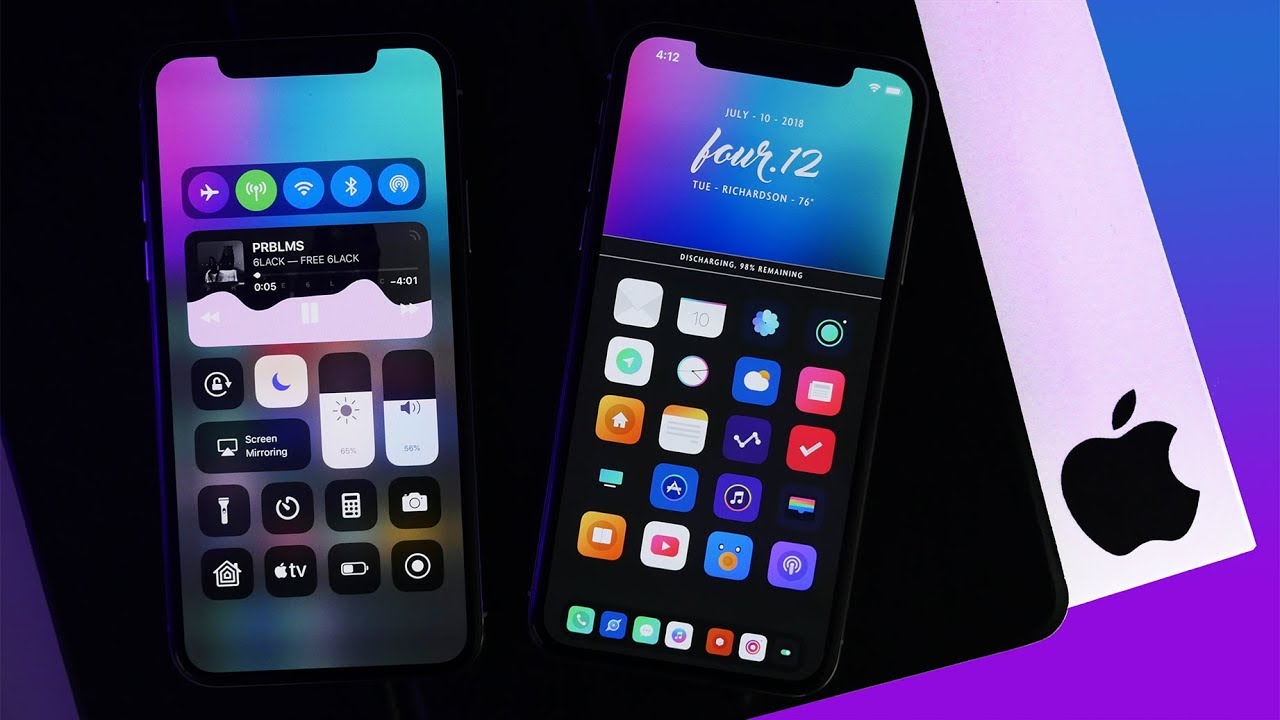 Best Cydia Tweaks for iOS 14
Cydia is an unofficial app repository from where you can get tweaked apps for your device. The developers try their best to provide you with some of the best collections of tweaks, games, and apps for your device. Besides, you get some additional features like better apps, wallpapers, a screen lock widget, and much more.
Therefore, without any further delay, let's take a glimpse at some stunning and trending Cydia app tweaks available for your device.
1. Sugarcane 13 For iOS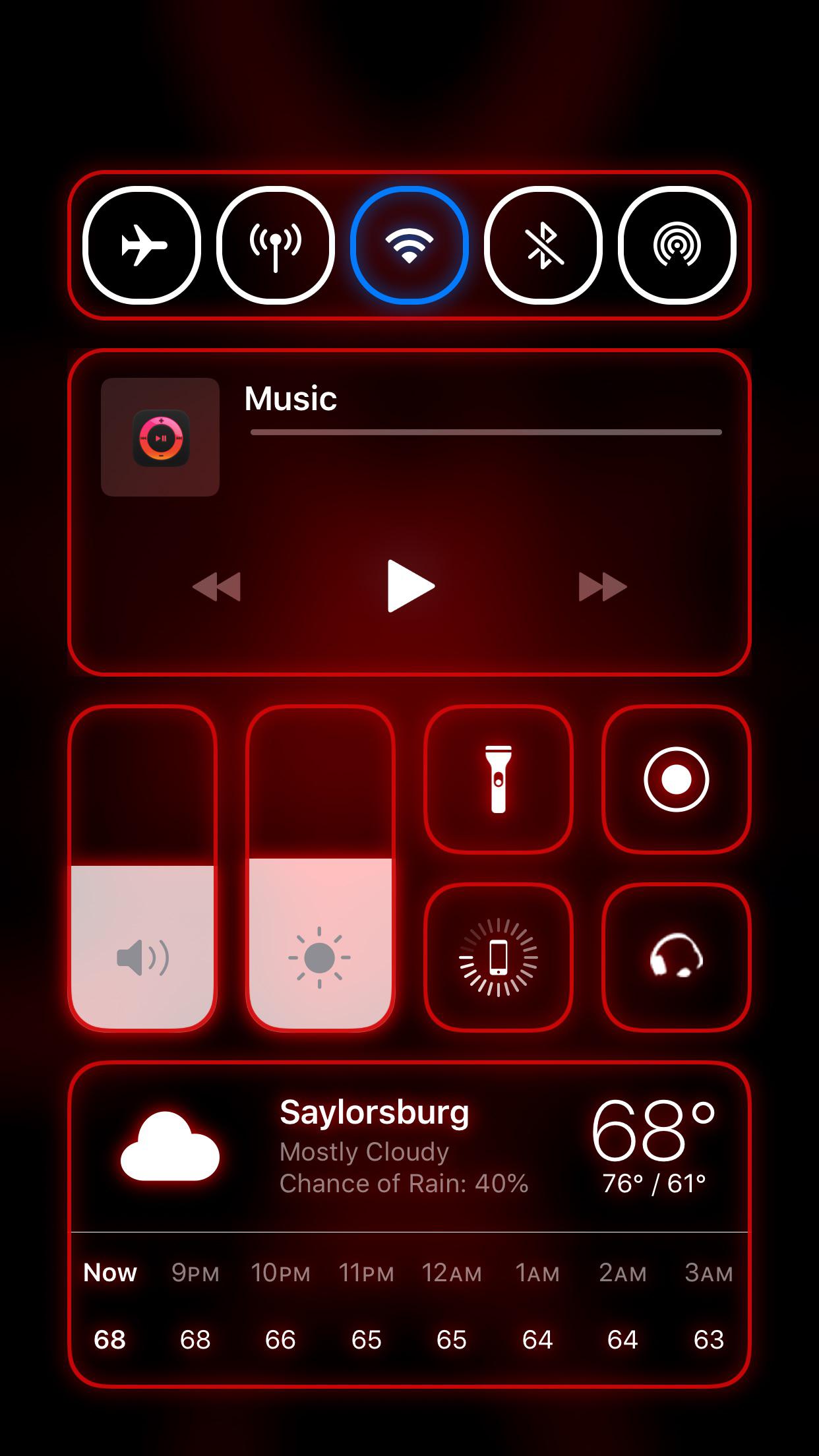 Sugarcane 13 helps you put the percentage level to the control center on your device. With this tweak, you can set the volume and battery indicator with the percentage label. And it helps you understand better while setting up the volume through the side buttons.
2. FlipControlCenter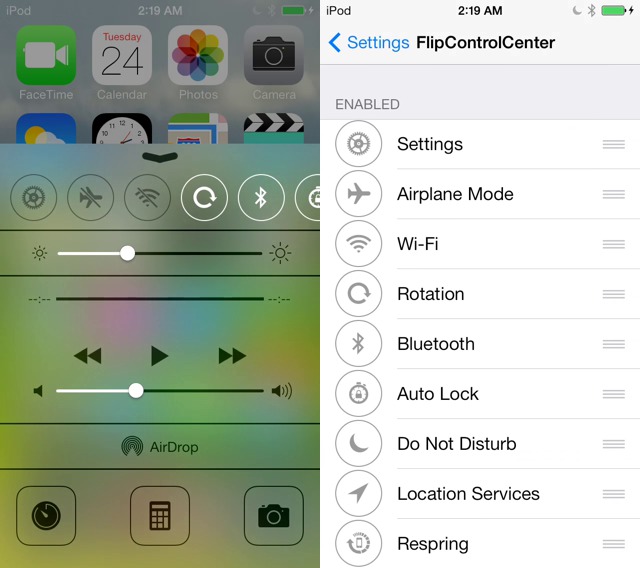 The control center available on the iOS device is quite limited. Hence, you are not free to use it as you want to. And thereby, FlipControlCenter helps you add, remove, and rearrange toggles that include mobile data, your personal hotspot, low power, etc.
It also gives you access to remove the bottom pane of the control center. Moreover, you can also customize the toggles available on the page according to your device.
3. PowerDown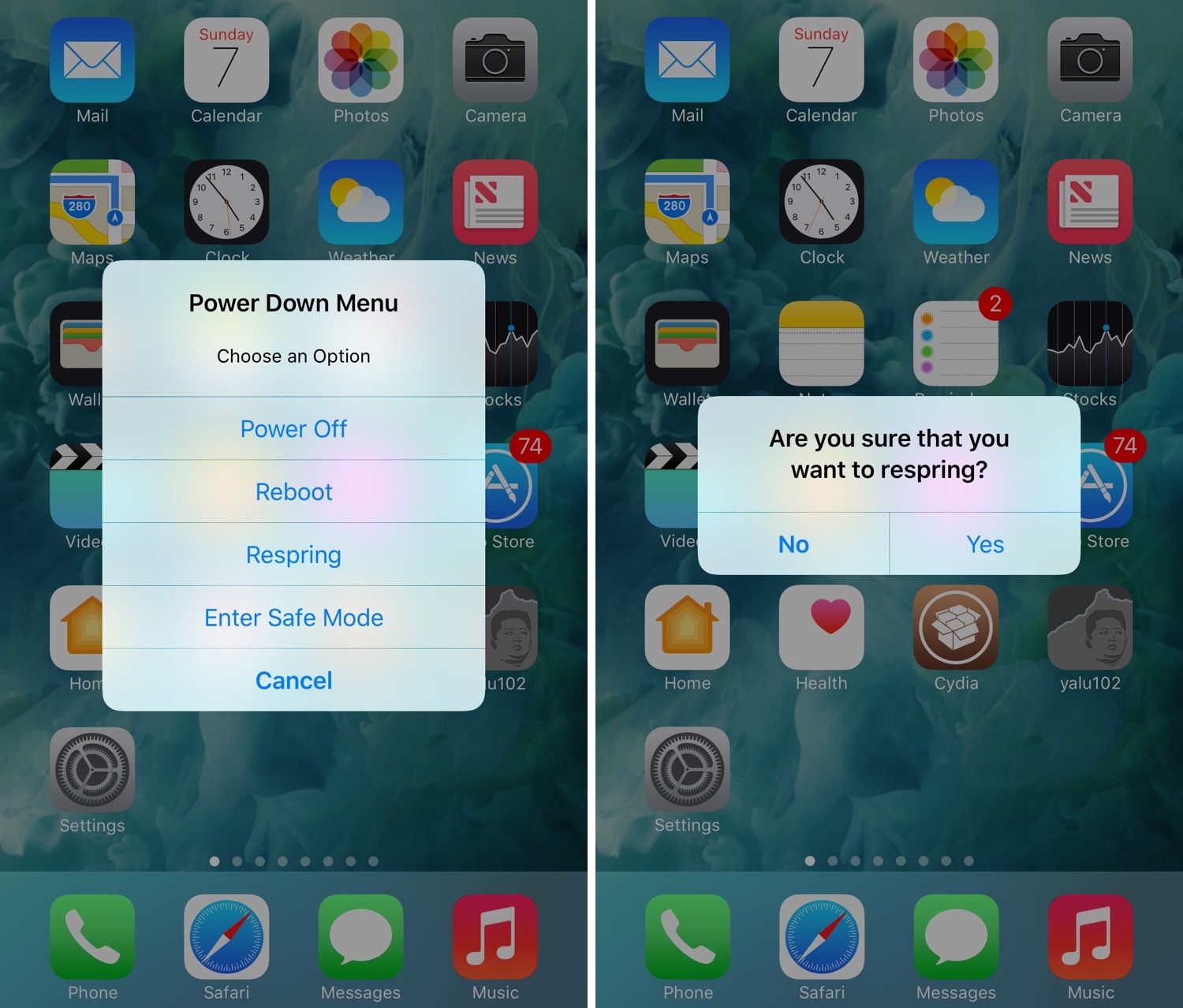 As you know, you only get the Slide to Power Off option on the shutdown menu. However, when you use PowerDown Cydia tweak, you get three extra sliders, namely, Reboot, Safe Mode, and Respring. These sliders are present below the regular Slide to Power Off slider.
It is a Cydia tweak that is compatible with iOS 10.2. Hence, you can use it the way you want to on your device. After all, you get some extra features on your control center.
4. Grupi For iOS 13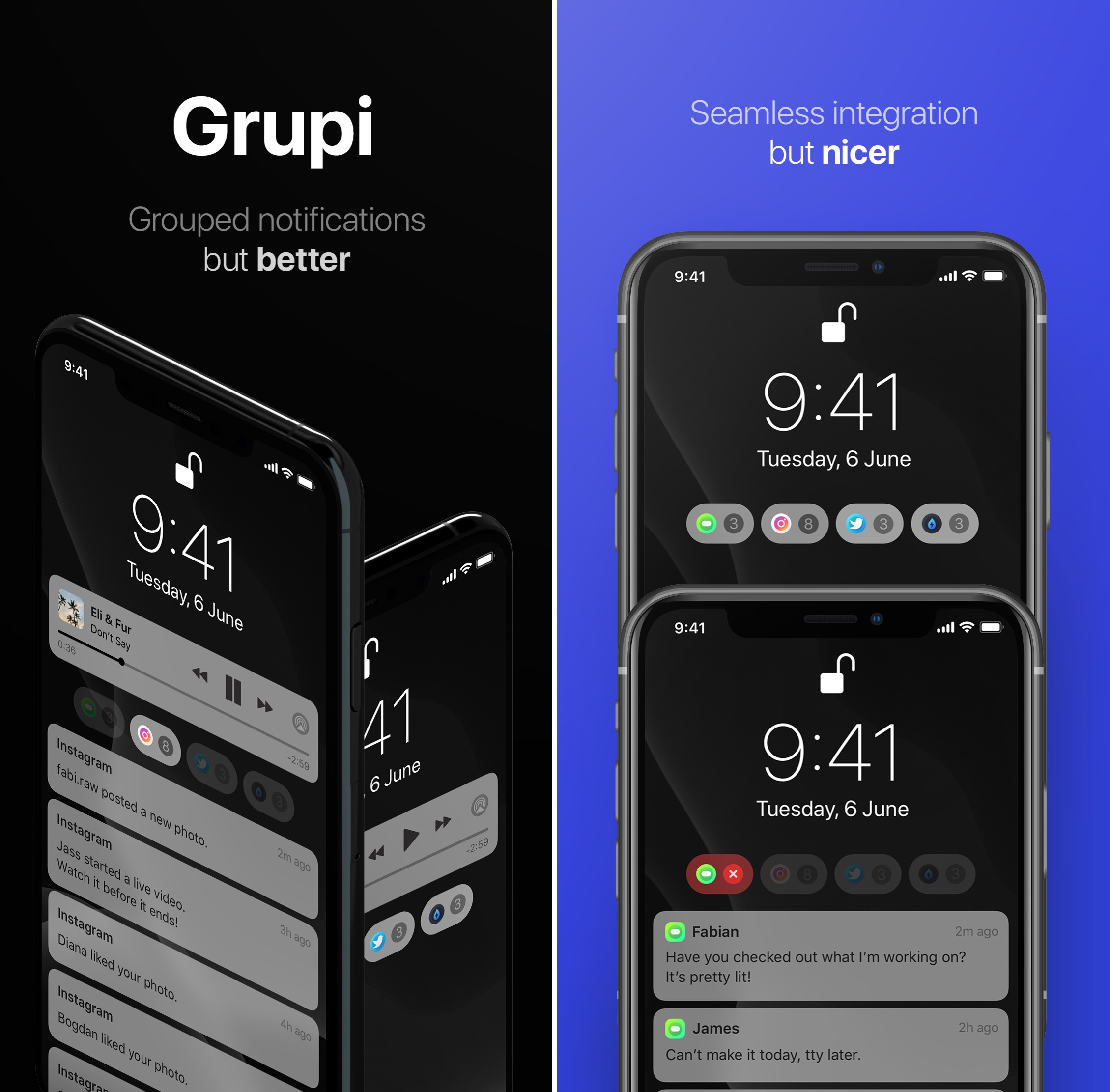 As the name suggests, Grupi for iOS 13 is a Cydia tweak that lets you categorize all the notifications of the apps into one place. So, you can get a view of these notifications by just clicking on the icons. Also, it provides you a function to hide the notifications of some unwanted apps. You just have to tap on the icon and mark the red 'x.'
5. iCleaner
Cached data can create a mess much more than you can imagine. As you know, iOS devices do not have an option to clean the cache data. Hence, iCleaner gives a clearer picture now, doesn't it?
iCleaner is an app that helps you clean temporary files, safari cache, attachments from the messages, and even cache from other apps. And help you restore some space on your device.
6. Auxo 3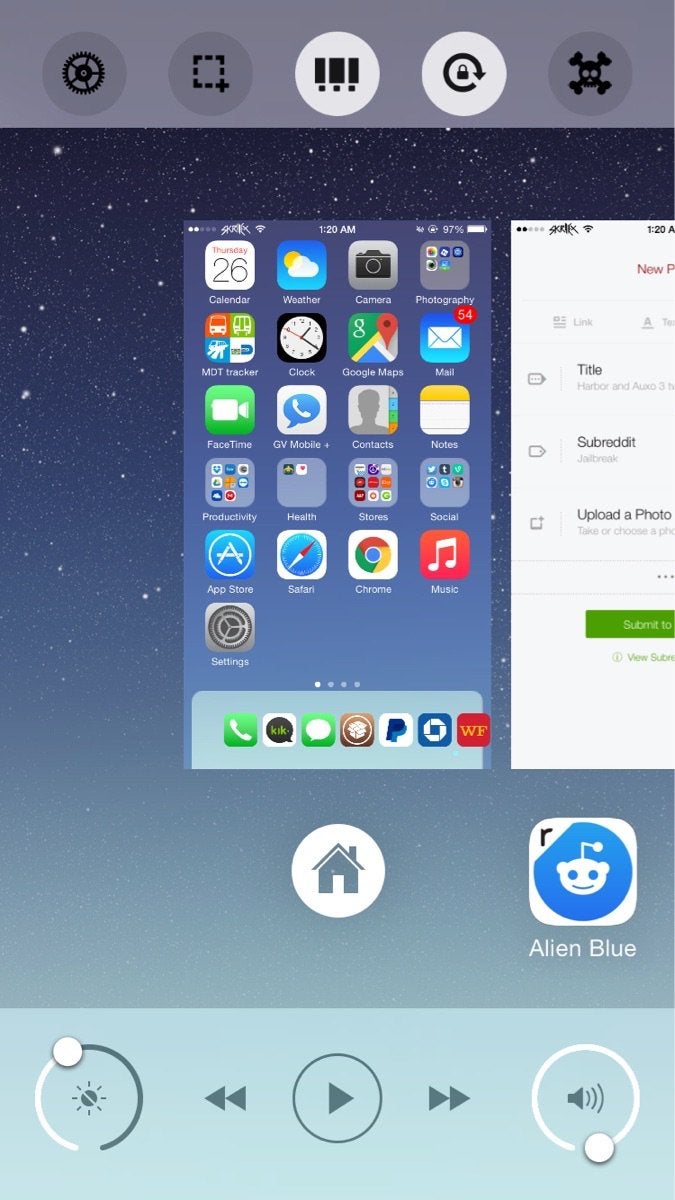 Auxo 3 is yet another best Cydia tweak that is on-trend these days. The central features of this app are Quick switcher, Multi-center, and Hot Corners. So, let's learn about its usage.
Quick switcher helps you switch in between different apps with a swap of the finger. While Multi-center changes the control center to an additional app for multitasking purposes. And Hot corners works to give your device proper navigation between Home Screen and Lock Screen.
7. Shuffle Tweaks For iOS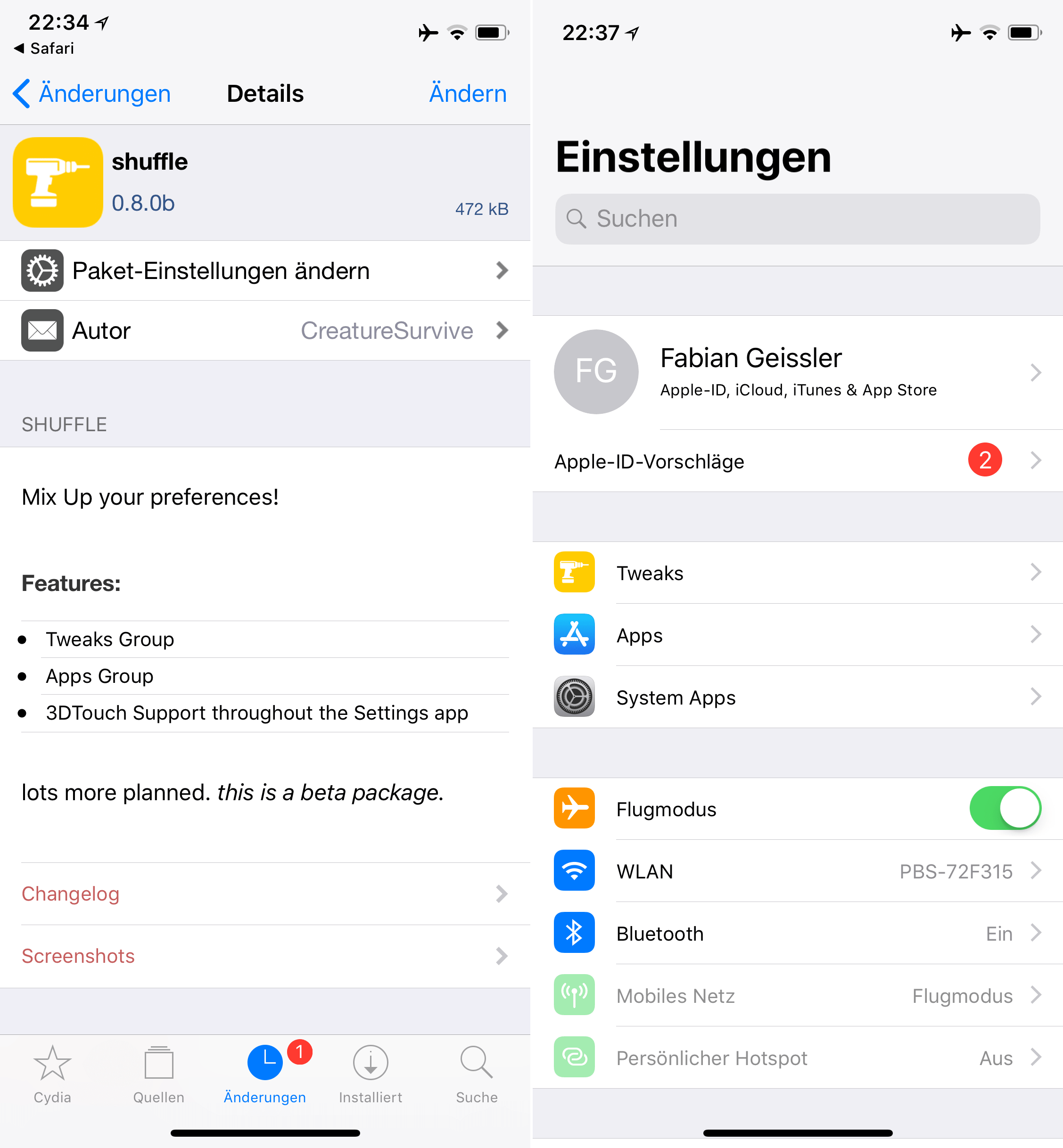 Shuffle tweak helps you manage and navigate all the Cydia apps and tweaks in an easier form. This app arranges all the apps, tweaks, games, and system apps on the settings menu. And so you won't have any problem searching for your favorite app. Also, it is compatible with iOS 12 Jailbreak.
8. Touchr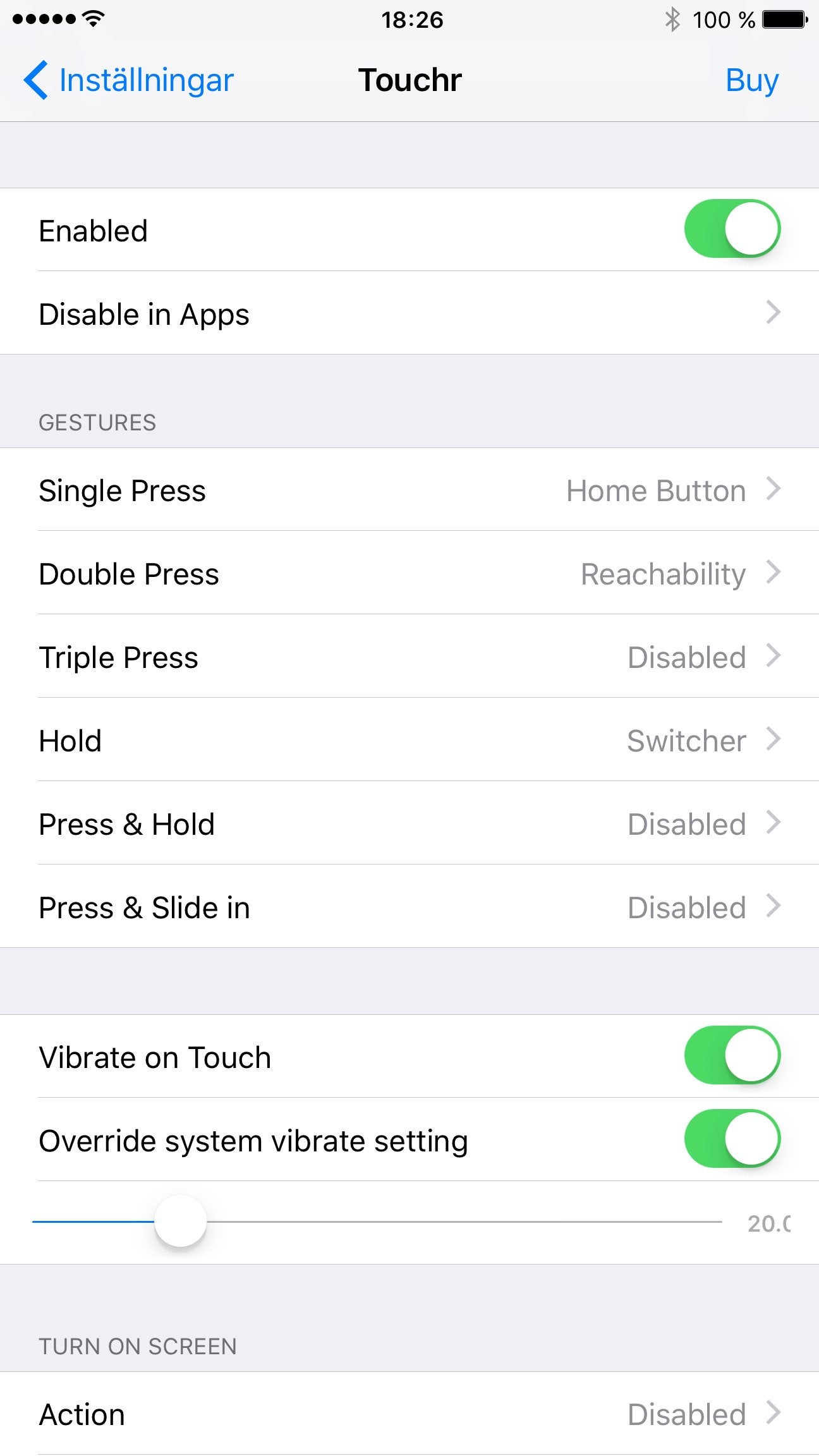 Have you been using the physical Home Button a lot? Then Touchr tweaks can be helpful for you. The Touchr app utilizes the TouchID sensor to perform certain tasks. These tasks include activating Siri, opening the multitasking menu, and much more. Hence, you spend less time working with the Home Button on the screen.
9. AppDrawer
AppDrawer is a tweak that is compatible with iOS 10 Jailbreak. It is mainly inspired by Android, where all the apps show on the screen when needed. Hence, being a good option as the Home Screen of an iPhone does not hold all the apps.
10. BatteryPercentX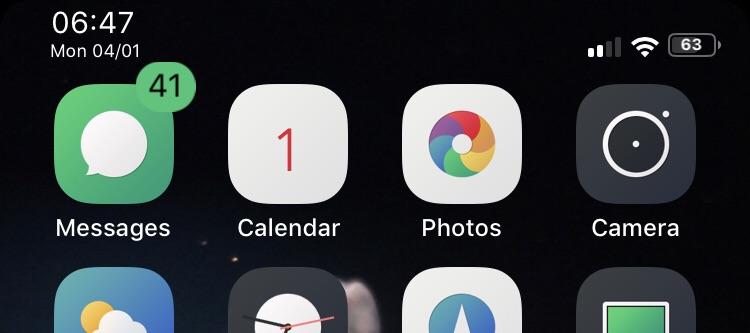 BatterypercentX mainly replaces the battery icon with the percentage on the top corner. It then shows you the battery percentage on your device. No doubt it does give a cleaner look to the screen.
11. ColorBadges
ColorBadges simply provides a stunning appearance to the screen. It gives the notification the same color as the app icons. Also, it is compatible with the latest iOS 13 version of Jailbreak.
12. Flame Jailbreak for iOS 13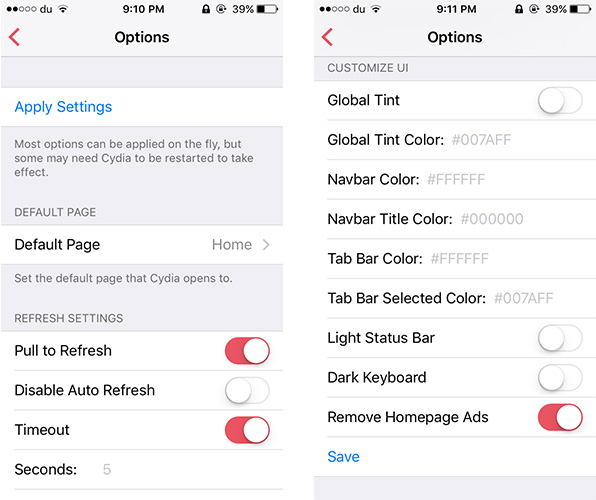 Flame Jailbreak mainly provides you with a different interface to the Cydia apps you have. So that you can change the functionalities and appearances of the apps as per your needs.
13. Nice Notes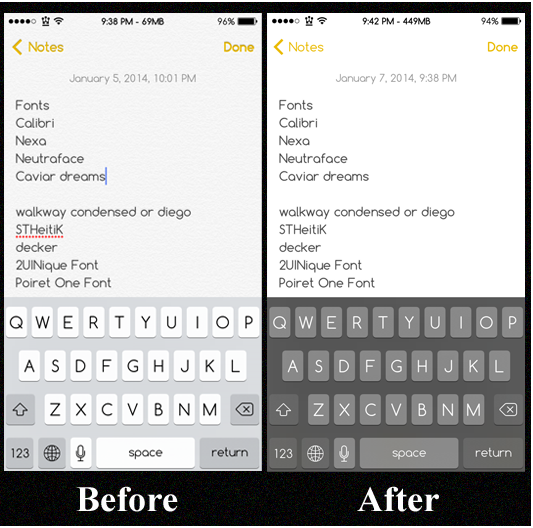 Most of you must have been a fan of dark mode versions of the apps. For instance, Youtube and Instagram dark mode are much cooler than their standard version. And now, the Notes app on your iOS device can also get the darker version through Nice Notes.
14. Peek-a-boo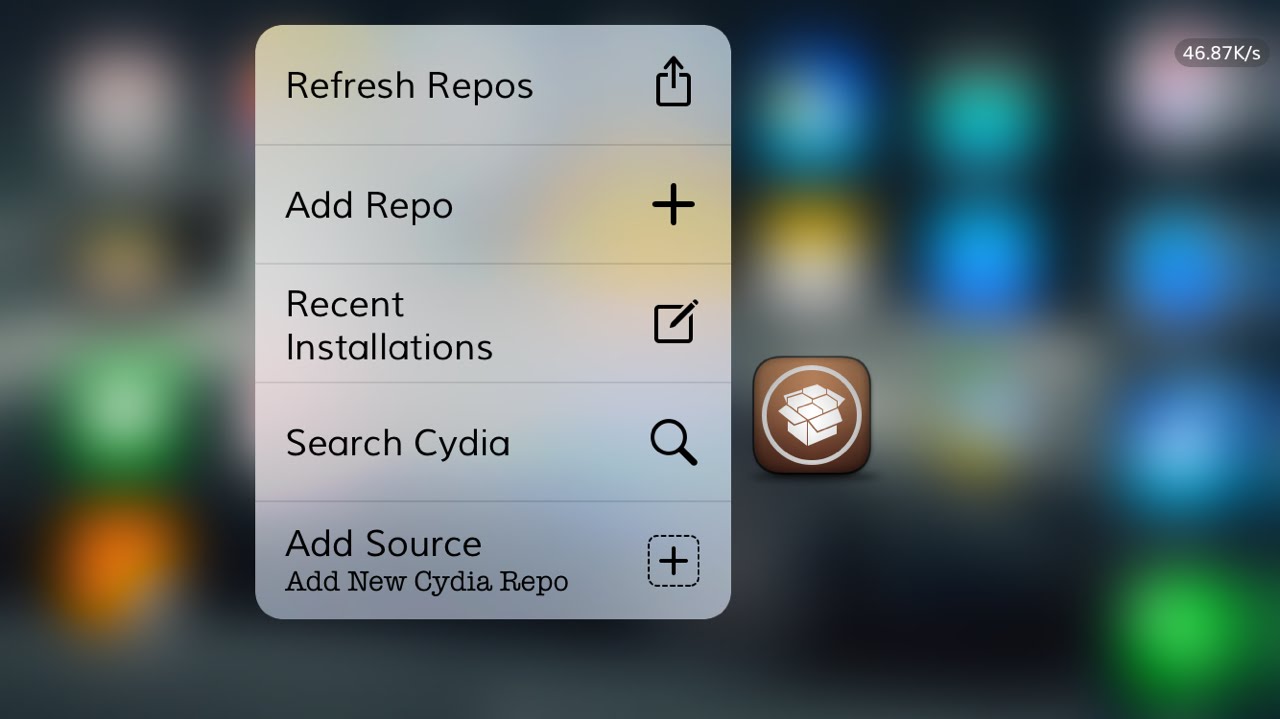 Now you can get the 3D Touch on your older iPhone versions like 6, 6 plus, and 5s as well. Want to know how? Well, Peek-a-boo is the savior here. It helps you get the 3D touch feature on your device. And it works well on Home Screen, Notifications, and other apps as well.
15. CCModules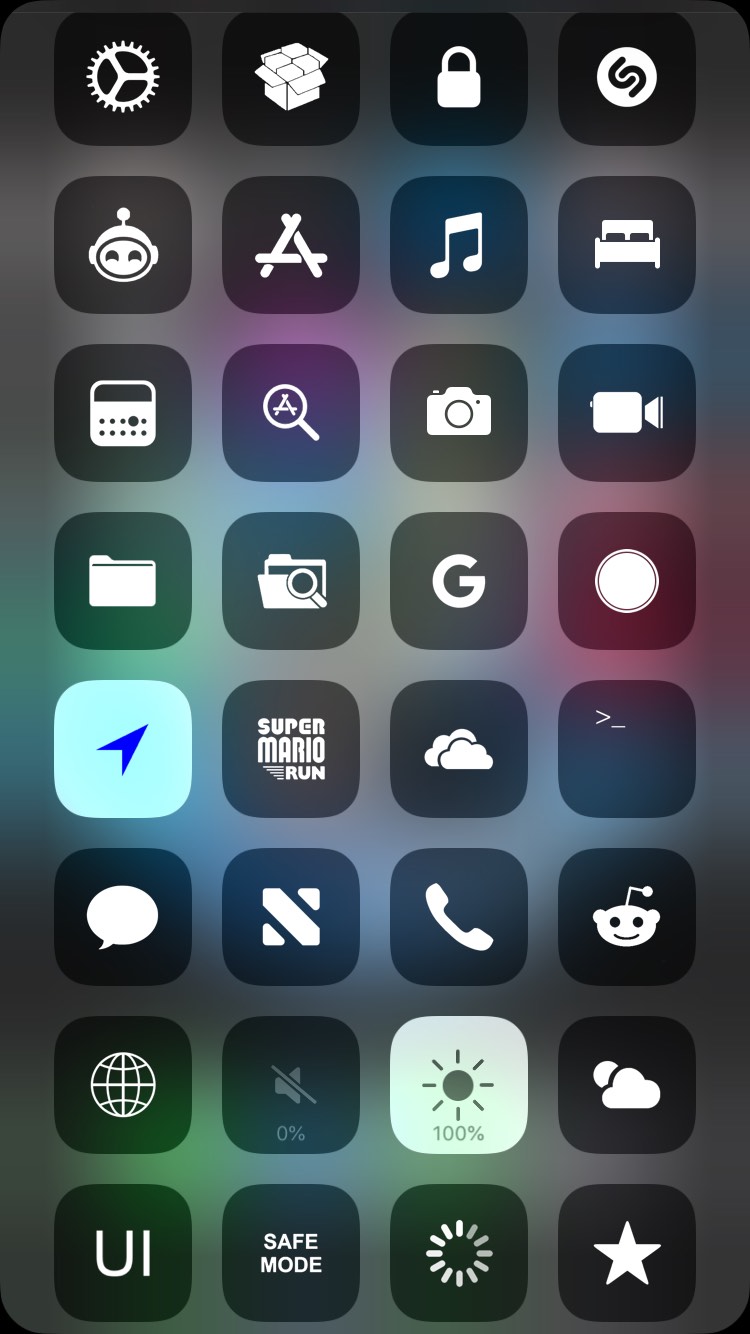 CCModules is a Cydia tweak that is compatible with iOS 13. It helps you add up some other modules in the control center. And that is too different from the standard modules available on your device. Besides, you can check these extra modules through the settings.
16. HideYourApps Tweaks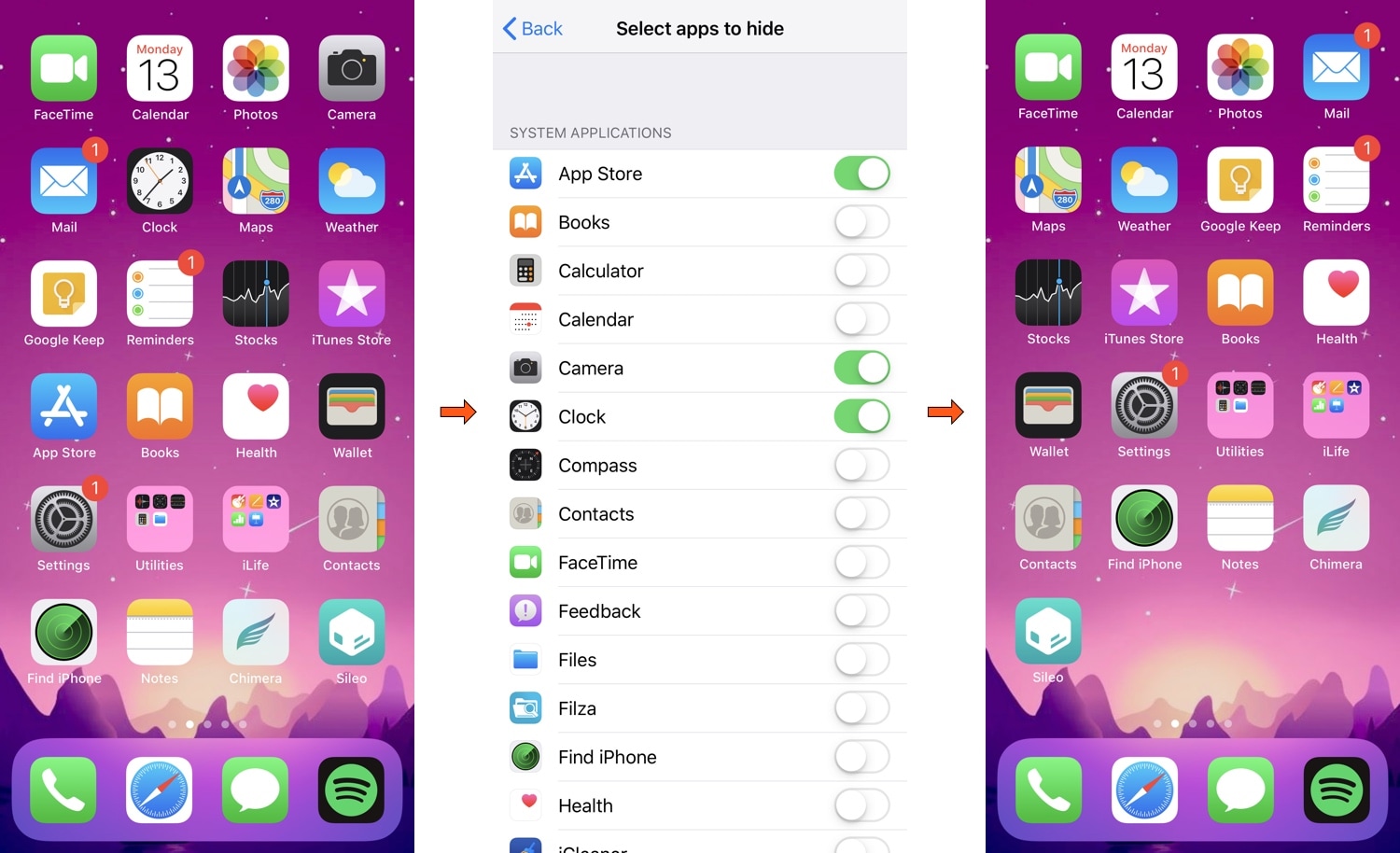 HideYourApps tweaks can be very useful and the best Cydia tweaks available for your device. It helps you hide those apps on your device that you don't want any other person to see. And you can cross-check which app to be displayed through the settings menu.
17. Artistry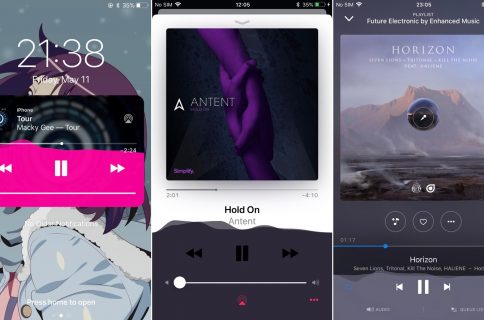 Want to know more about the songs on the Spotify app? Then Artistry tweak can certainly help you with it. This tweak provides the album artwork beside the songs while you listen to your favorite songs.
18. Activator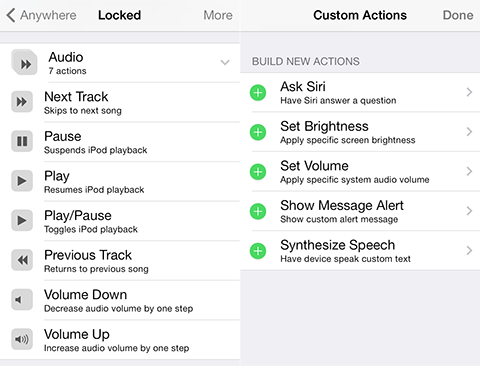 The Cydia tweaks like Activator can be helpful for your iOS device. It connects some specific events with the multi-touch gesture. For instance, opening an app or toggling switches to work on device-based programs. So, it works on every function available. Also, it provides a custom activator menu with all the apps available. And gives the signal when a certain action is activated.
19. PullToRespring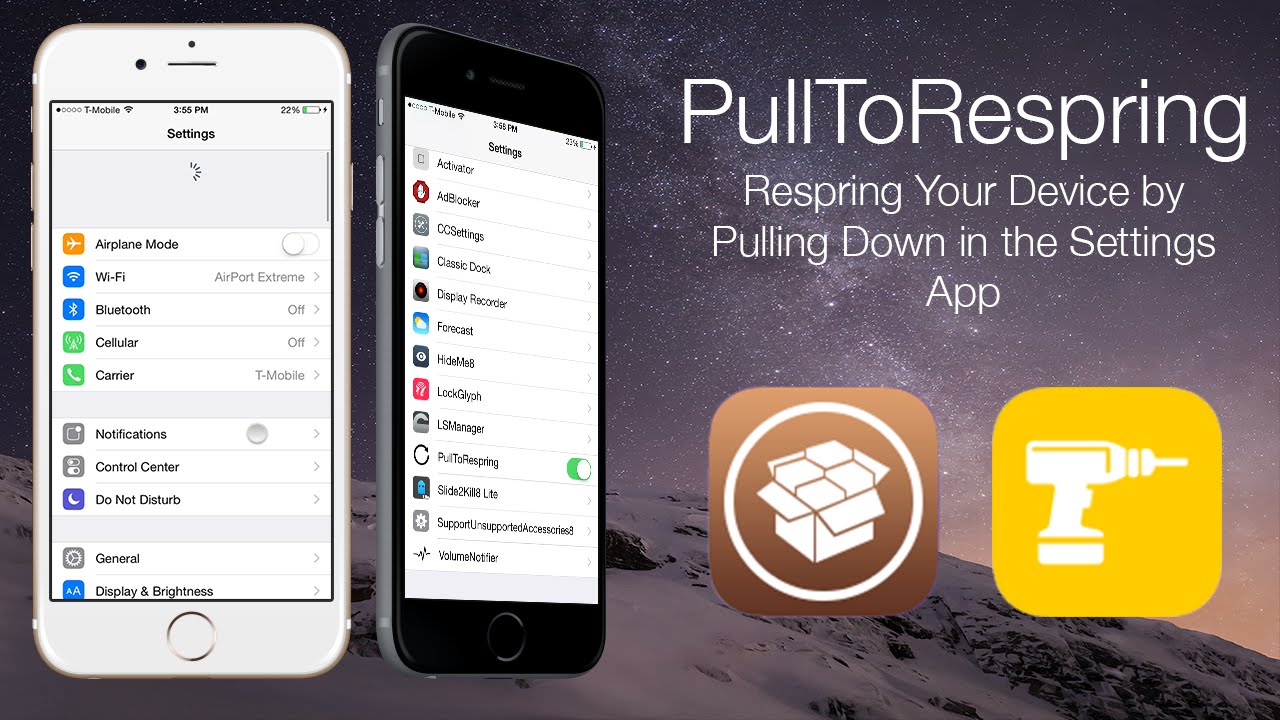 PullToRespring is mainly activated on the settings menu by pulling down the screen. It helps you to restart your device without having to go through the Boot Chain process.
20. Gorgone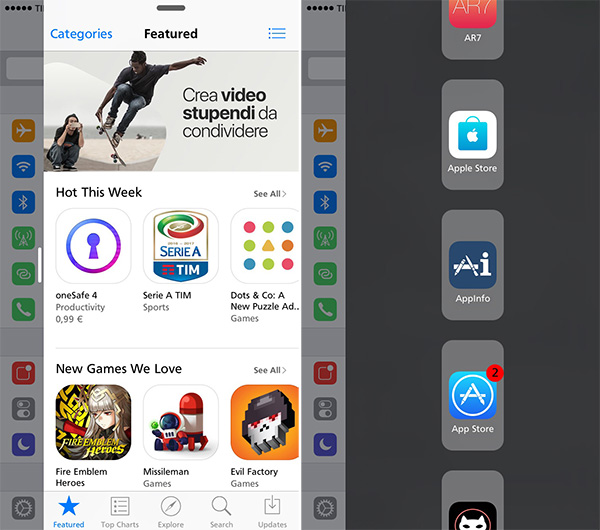 The popular two features of the Apple iPad can now be used on the iPhone too. Which one? Well, the Split-screen multitasking and SlideOver. And all the credit goes to the Cydia tweak named Gorgone. The SlideOver can be activated by sliding over the right side of the screen, and by setting up the drag bar, you can activate the Split-screen function.
21. KillX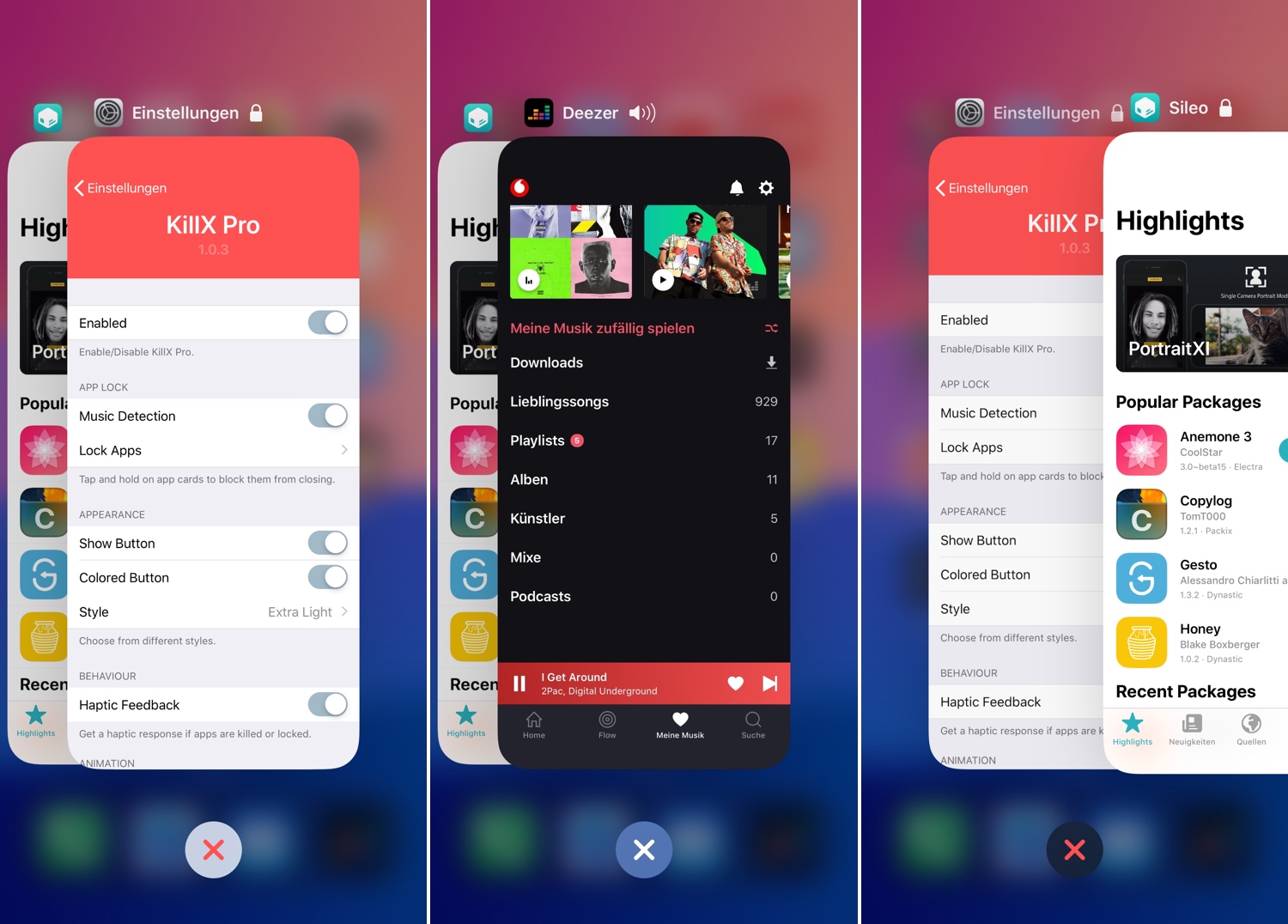 If you are thinking about closing all the apps in one go, then KillX is for you. Just use this app and kill all the running app on the App Switcher.
22. iWidget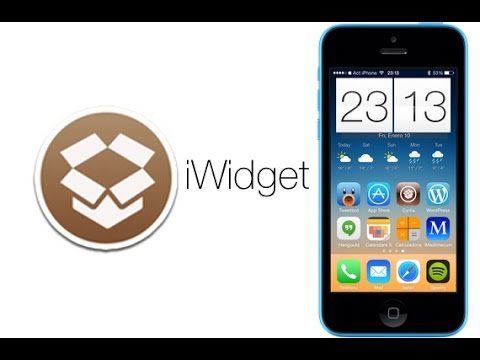 At the start, iOS did not support the widget property on its device. However, with time Apple successfully works on updating the widget. Here, through iWidget, you can install the third-party widget through the Cydia app and then use it on the Lock Screen. Anyway, you still can not use the widget on your Home Screen.
23. CallBar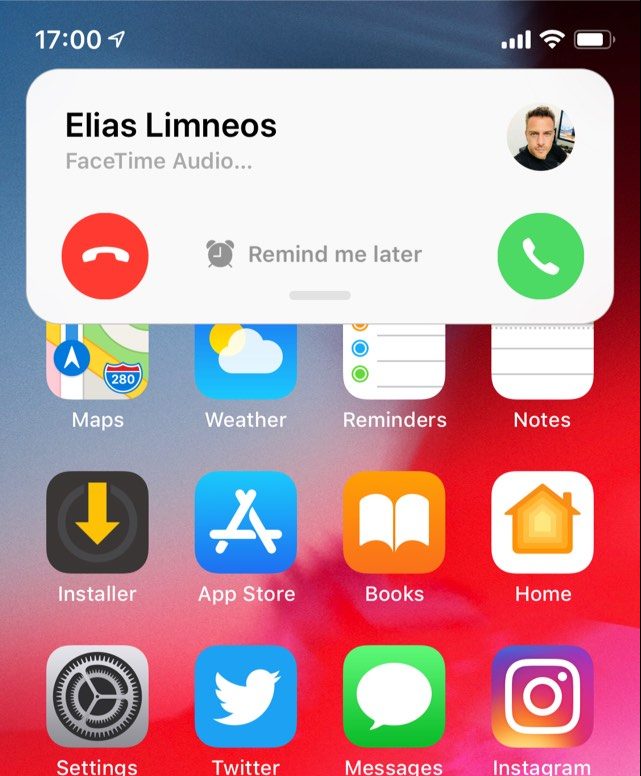 CallBar tweak is only supported by iOS 12 right now. However, it is one of the useful tweaks available on the Cydia app store. So, the CallBar lets you enjoy the incoming call banner on the screen instead of having a full-screen display. Therefore, you can still enjoy your favorite game or movie without any interruption.
24. Smooth Cursor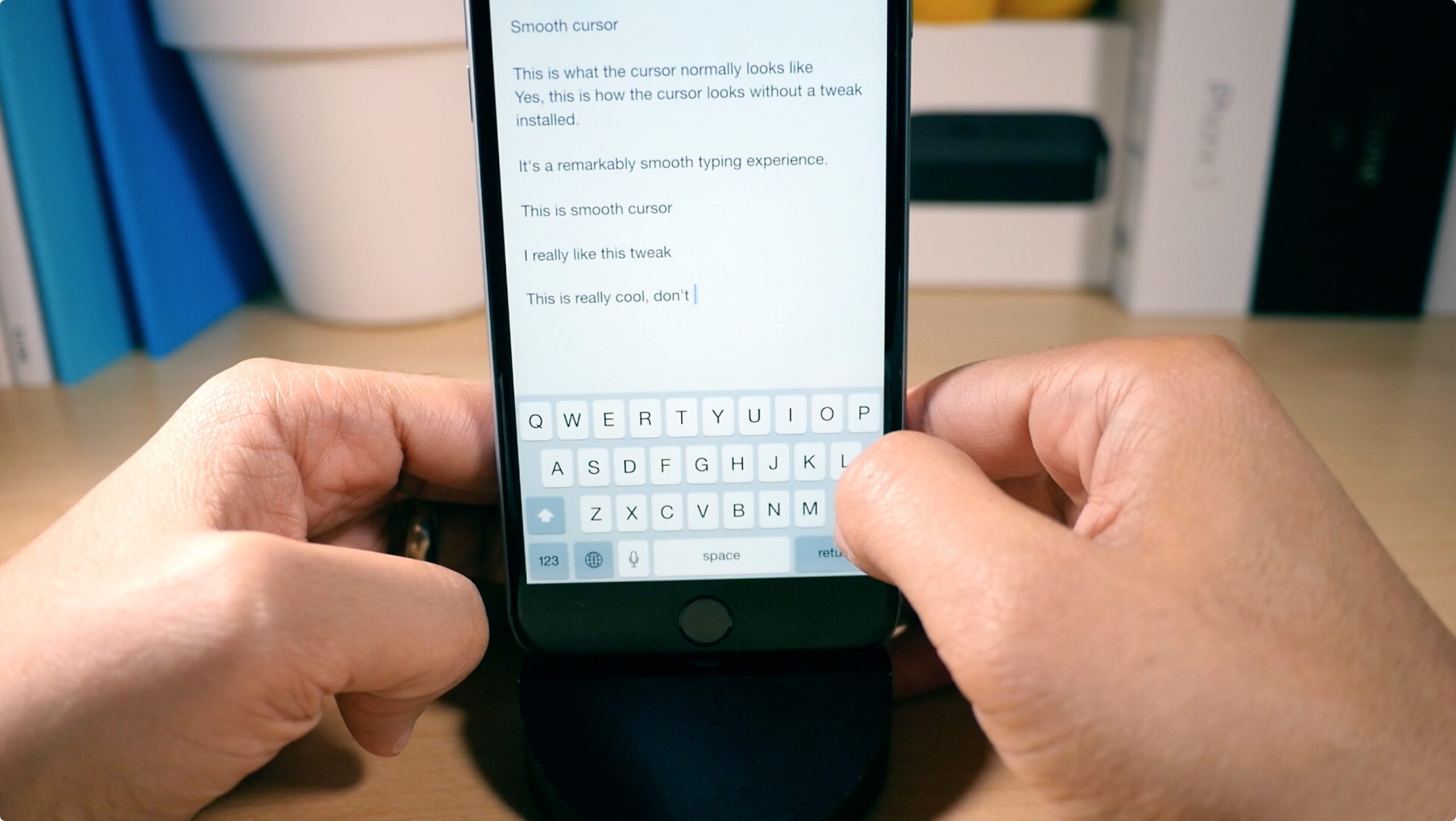 Smooth cursor tweak gives you a smooth animation while typing every character on the screen. And this works quite well as you will definitely enjoy typing with this Cydia tweak for sure.
25. Kalm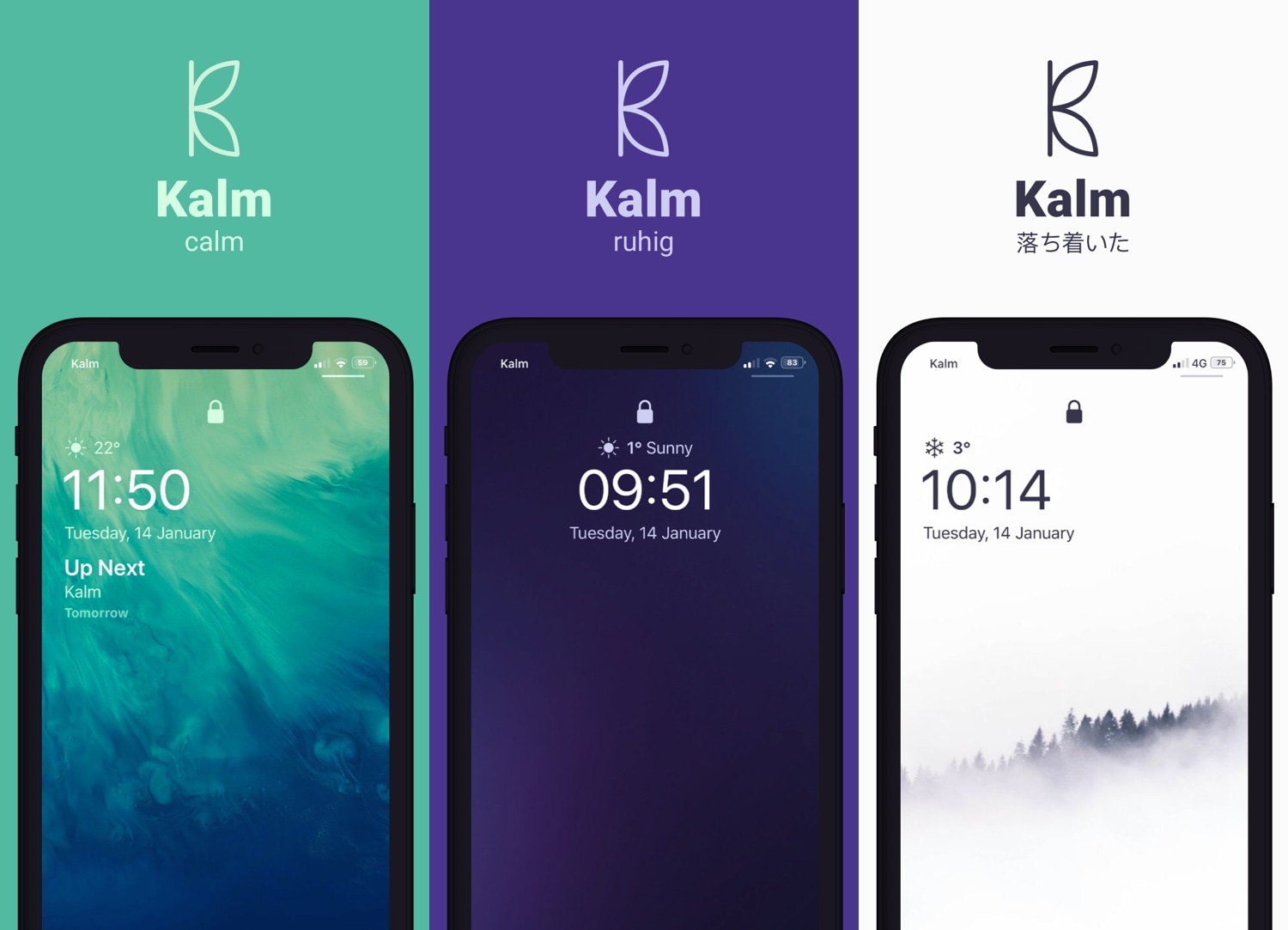 Are you looking for the best customization lock screen tweak, then you must know about the Kalm tweak. This tweak gives you a couple of features to customize your lock screen. So, from altering the location of the lock icons to making changes to the other available icons on the screen. Kalm can make your lock screen more serene and attractive.
26.

Notifica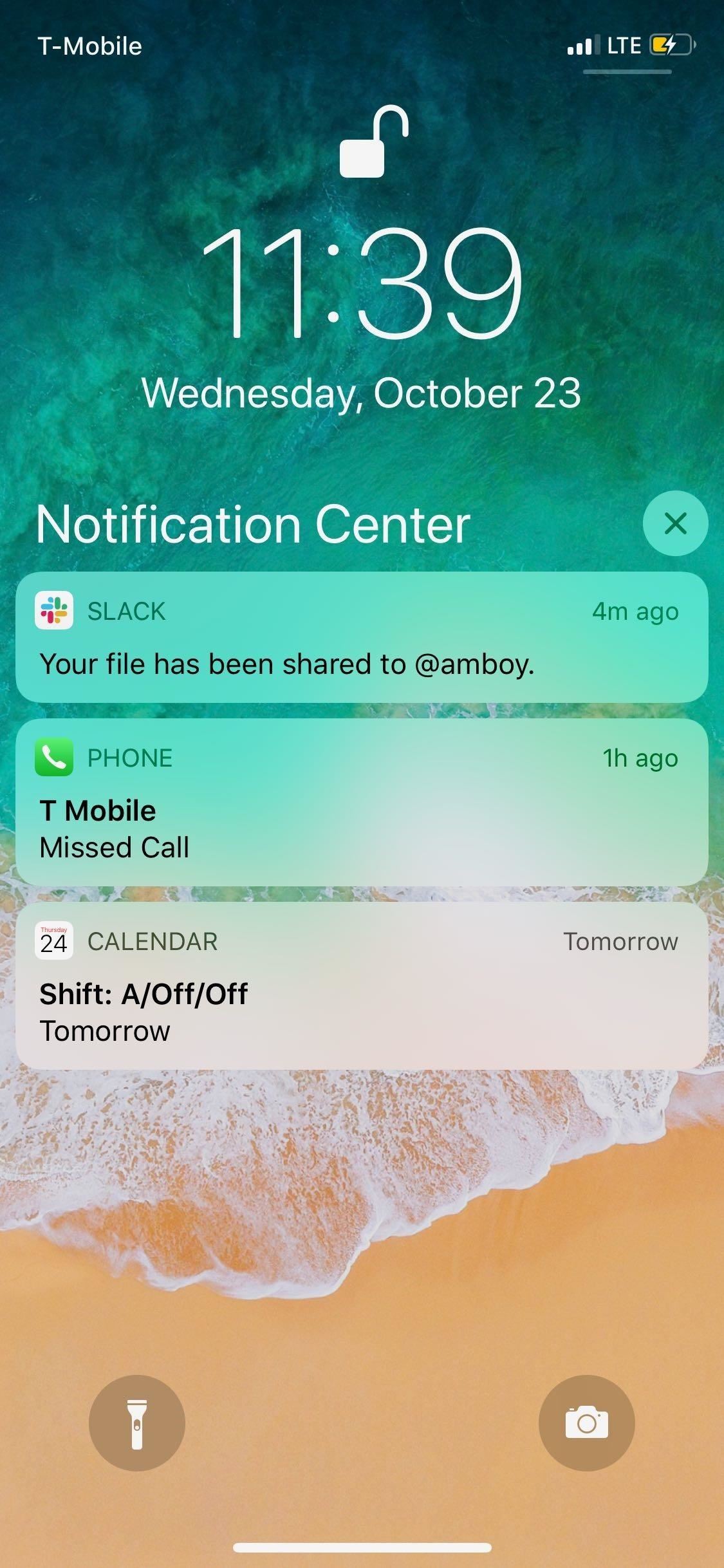 The name Notifica itself displays its property. Through this tweak, you can customize the notifications and widgets on your device. It also comes with other properties like hiding icon shadows or setting the transparency, and much more.
27. NoLowPowerAutoLock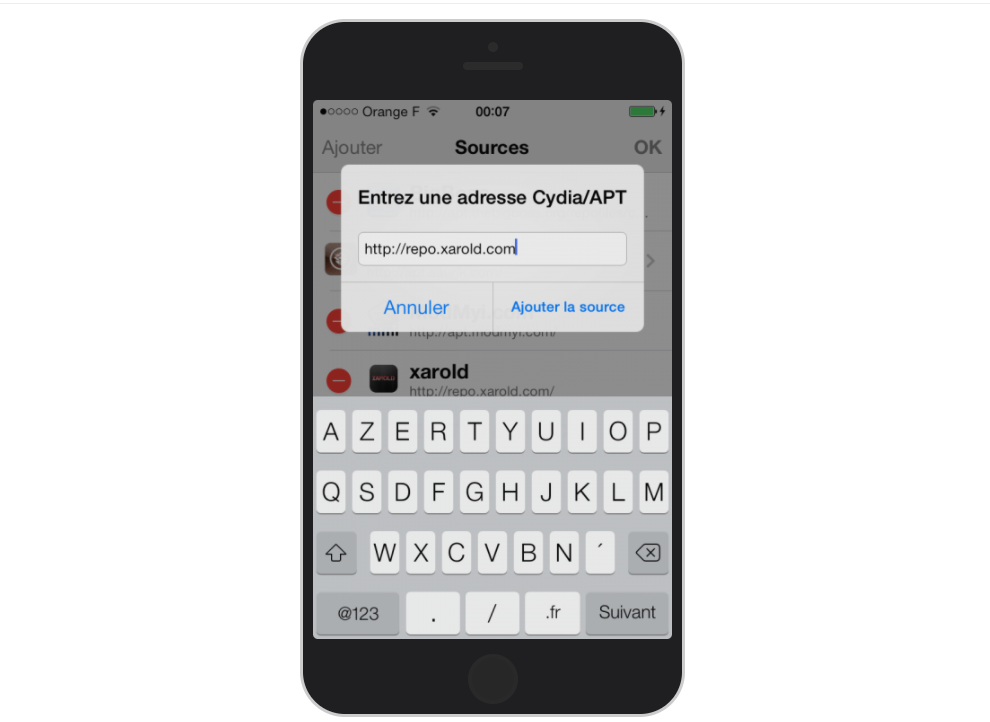 NoLowPowerAutoLock, the name itself explains the features associated with this tweak. Sometimes you may encounter a problem while your device is on low power. Hence, this tweak prevents your device from auto-locking itself.
28. PowerModule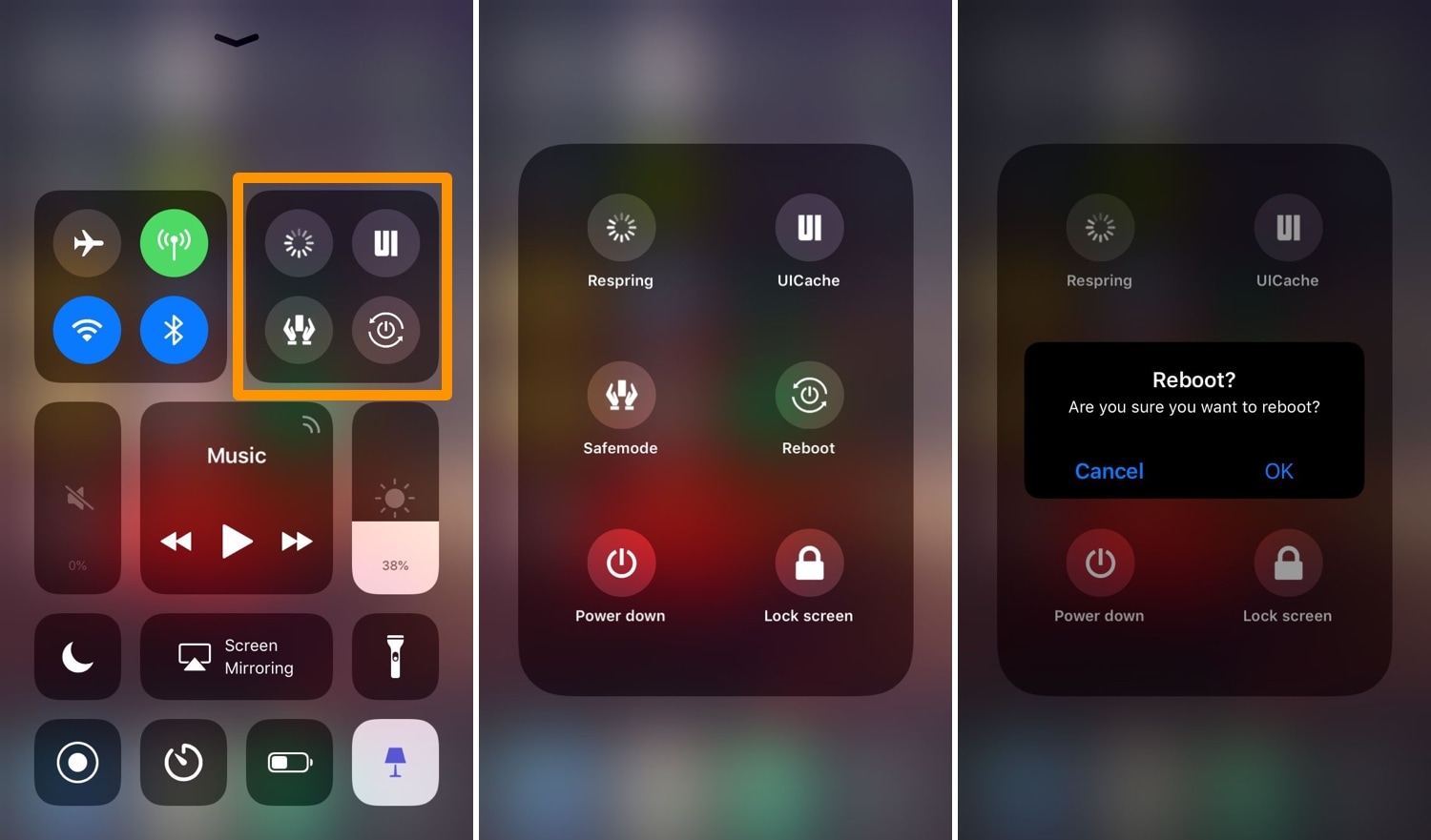 The PowerModule Cydia tweak provides power access to the control center of the device. The controls include safe mode, power down, reboot, lock the device, and much more.
29. Carrierizer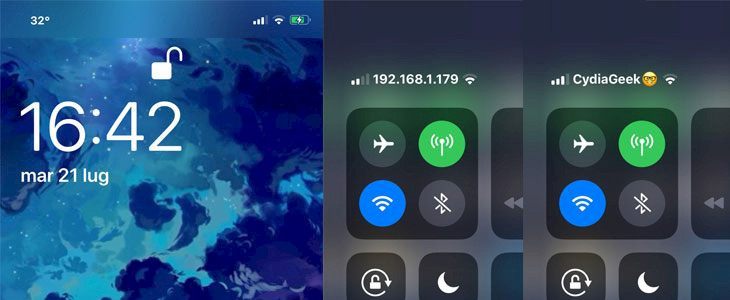 Carrierizer is a popular tweak. This tweak can help you change the carrier name to different emojis or to the text of your choice. It also gives you an option to totally hide your carrier name.
30. Xen HTML Tweak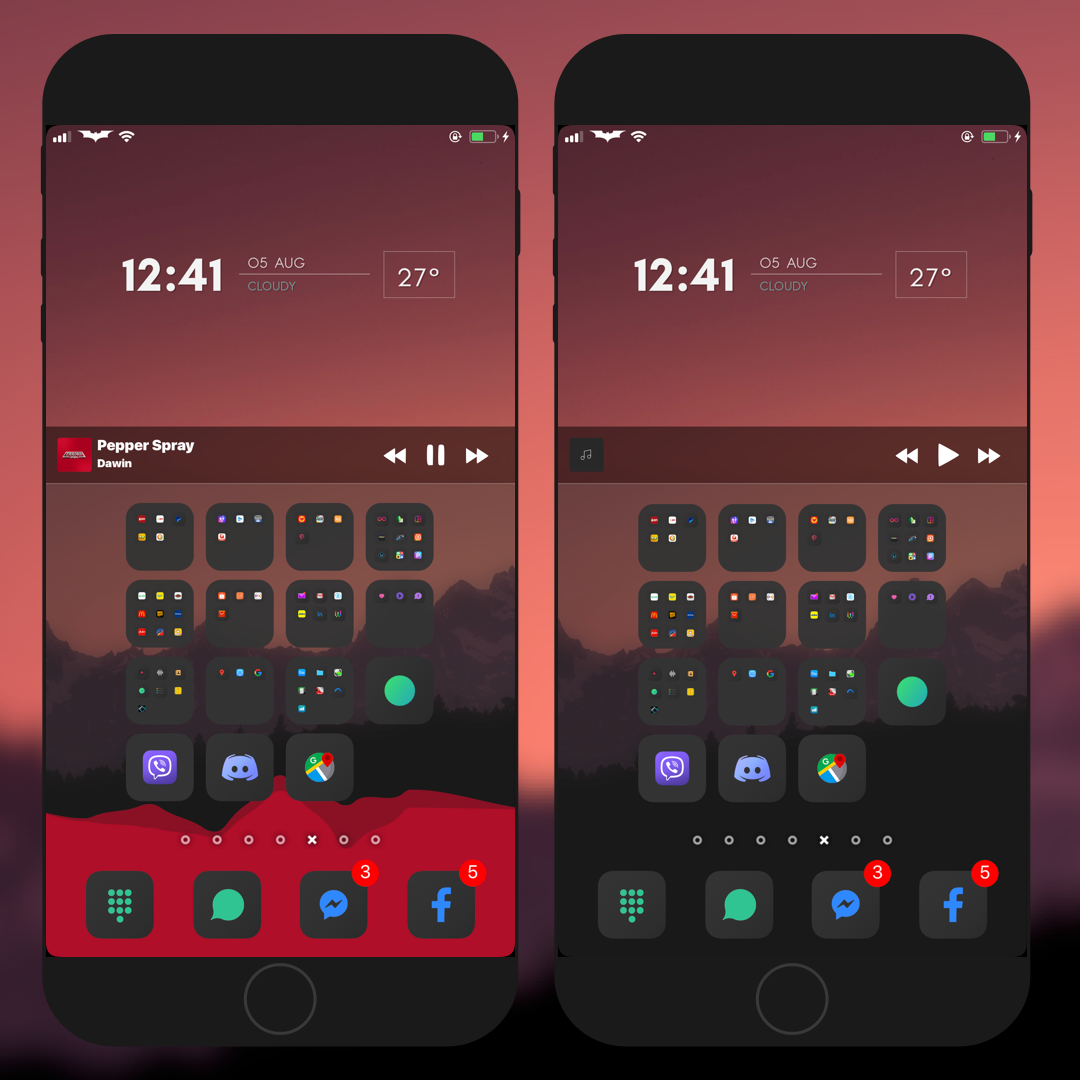 Xen HTML Tweak is quite popular in the case of lock screen-related tweaks. It comprises custom widgets and several themes. These features are compatible with your iOS device. And it can be used as per your choice. Also, you can notably change the Home as well as Lock Screen to a customized version of your own.
31. SnowBoard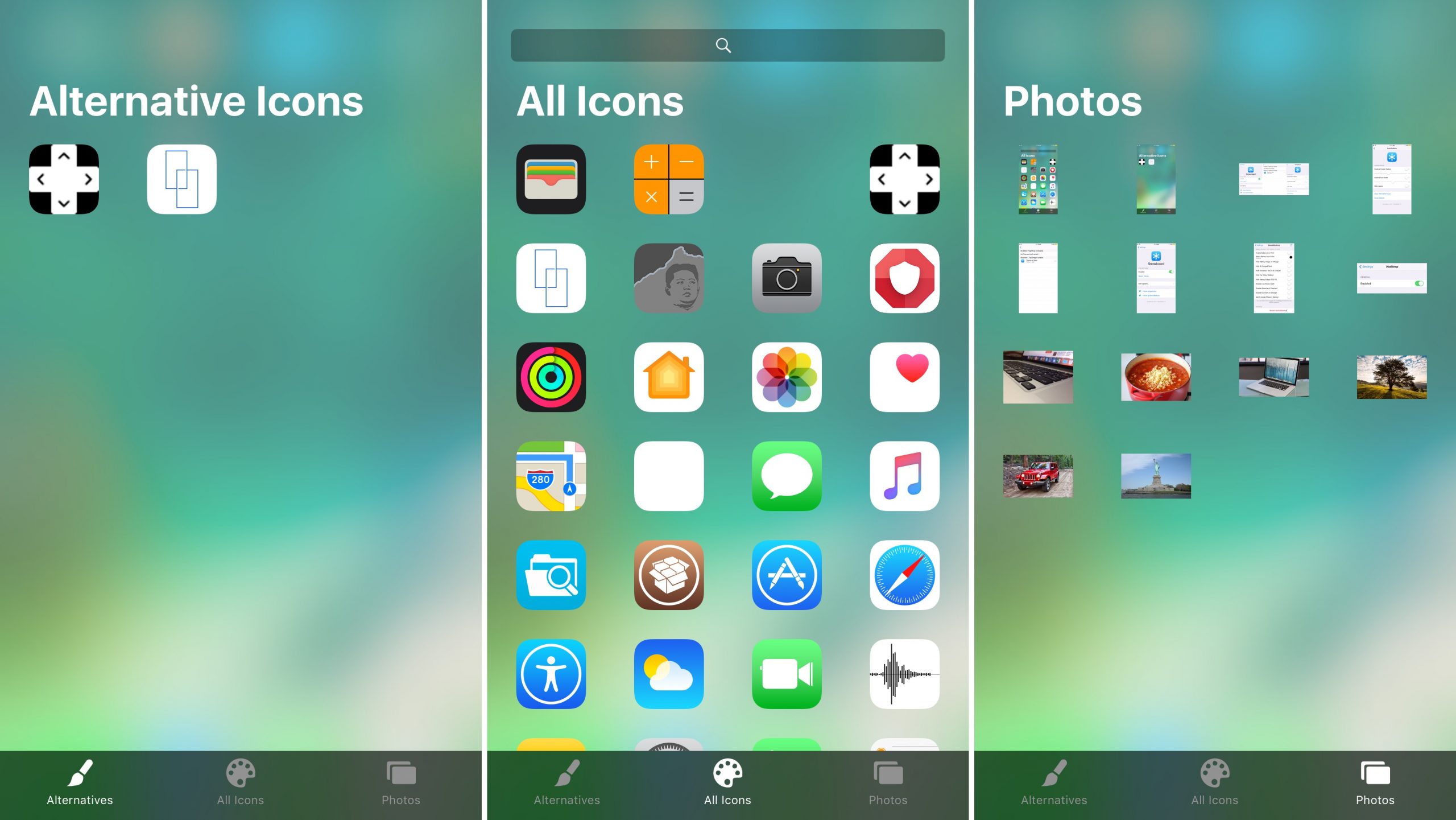 SnowBoard tweak was launched after the WinterBoard Engine. It has some customizations like notification badges, dock labels, and other themes for your iPhone. You can easily discover the app on the settings app.
32. Asteroid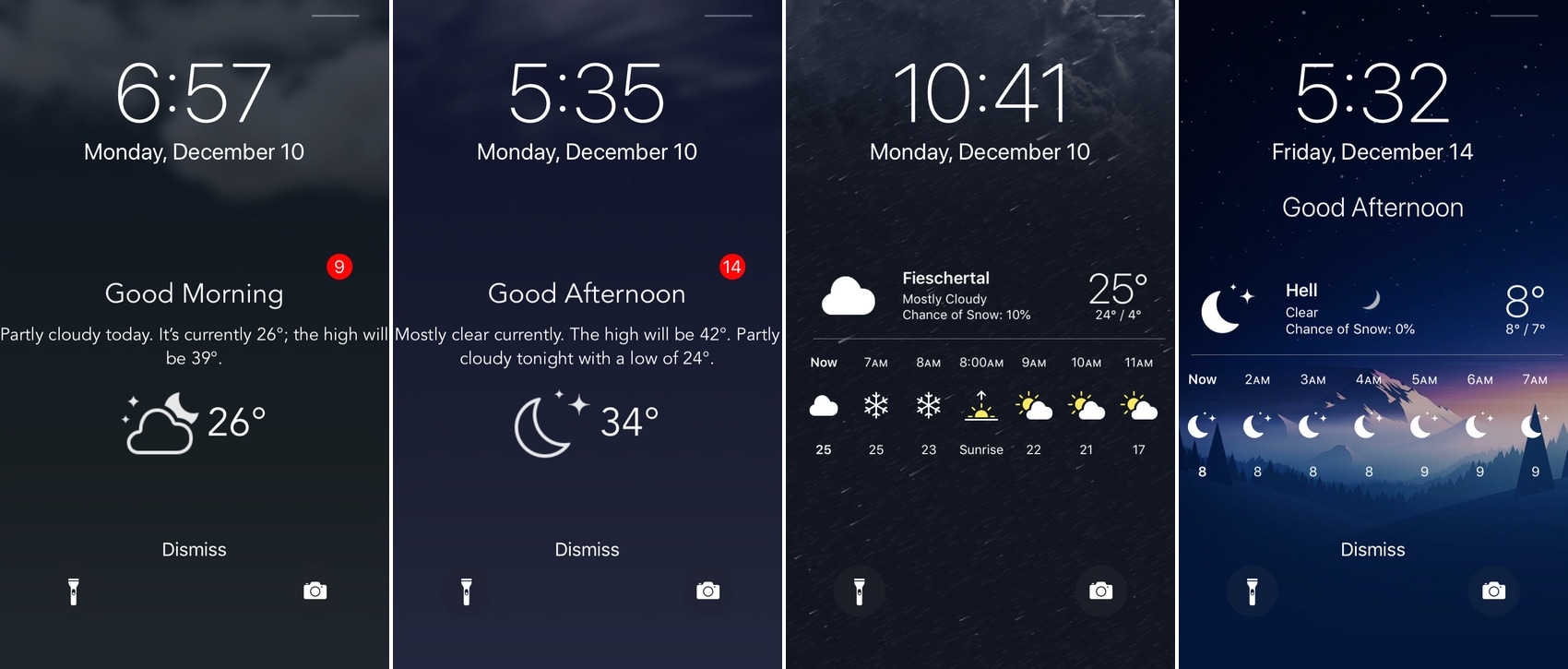 If you are eager to keep a watch on the weather predictions made for tomorrow? The Asteroid tweak can help you with it. View live weather reports and forecasts through this customized app on your home screen.
Free 32 Cydia Tweaks for iOS 13, iOS 14
There are several Cydia tweaks in this guide with some cool specifications. Anyway, you may have known which tweak you want to try out. And for your easy access, we are providing you the links to all the above-mentioned best Cydia tweaks in this section. So, go on and click on the tweak to download them to your device.
Final Words
So, this is the ultimate list of 30+ best Cydia tweaks available for all iPhone users. And this doesn't end here; as time goes by, there will always be some new tweaks available for you. Hence, keep looking for it. Also, these apps require jailbreaks to your device. So be careful while using it. And finally, when you use a Cydia tweak, make sure to check its compatibility with your iOS version.